Volume 1, Issue 1
March 1, 2020
---
Special Points of interest
MRC Newsletter Launched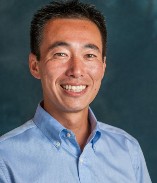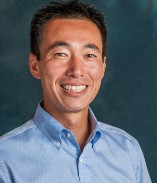 Welcome to the inaugural issue of the MRC monthly newsletter! This instructional newsletter is designed not only to provide helpful information that you can use to improve your officiating but also to enhance communication within the referee community in Michigan.
Our newsletters will have regular contributors. Mr. Ryan Homik will contribute articles on nutrition and fitness. You will also receive tips from the most advanced officials in the state: Mr. Jason White (PRO assistant referee) and Mr. Nick Balcer (National Assistant Referee). We will also feature members of our referee community every month. If you know anyone who you think should be featured, please feel free to nominate them to the SDI.
Additional contributors will share their knowledge, experience, and announce ments that will help you succeed as a referee.
The MRC will also share various information about classes and clinics, tourna ments and other opportuni ties, and achievements by our fellow referees.
Please contact us with any stories you wish to have considered for a newsletter.
2020 Grassroots Recertification
We hope that most of you have completed your recertification requirements for 2020. If you have not, please be sure to complete your requirements soon. We still have some recertification clinics left for the year. But the number is limited.

In April, we will announce a new grassroots referee recertification requirements for 2021. Recertification for 2021 will bring a lot of new opportunities. So please stay tuned.
If you have any questions about 2020 recertification, please consult our recertification page here.

Please visit MRC's GameOfficials page for the dates and locations for the remaining recertification courses. You can find the page here.
Fitness Test Information
"If a referee is fully fit, he or she will make fewer mistakes. On the contrary, if a referee is tired near the end of the match because he/she is not well trained, then the official may commit a mistake which may be crucial."
– Pierluigi Collina
All regional referees and regional referee candidates who wish to be registered as a regional referee in 2021 must attend a fitness test. The tests will take place between March and early May. District Directors of Instruction are responsible for scheduling fitness tests in their respective region with in the state.
The test will follow the FIFA Women's Referee Category III standard. It will include 40-meter sprints and a high-intensity interval test.

Successfully passing a fitness test is a prerequisite for regional referee candidates to receive required assessments for an upgrade. Failing to pass a fitness test will result in the official's removal from the candidate list. All current regional referees who wish to be invited to an MRC-sponsored events (e.g. Youth Regionals) or to represent the MRC at events (e.g. D.A. Show case) must pass the fitness test, as well.
Requirements:
40-meter sprints: 6.60 secs. HIIT: 40 sets of 75m (17 secs) + 25m (24secs)
For more, please visit our upgrade page.
Michigan Referees Beyond Michigan: Kari Seitz

Kari holds the record for a referee (men or
women) to be appointed to 4 World Cups.
Kari Seitz needs no introduction. During her 28-year career as a referee, she was a FIFA referee for 14 years, while working full-time in advertising for 26 years. She has worked at FIFA Refereeing for 3.5 years now. We had the honor to interview her for this inaugural news letter.

What is your relationship to MI? I was born and raised in MI. I started my referee career at the age of 14 in MI and left the state in 1992 to pursue my working career.

Do you have any referee or soccer-related memories from MI? I have many memories of MI, as these were my formative years as a referee: my first match, my first referee mentor, my first youth tournament, the summer league in Ann Arbor where I cut my teeth on men's amateur matches, officiating 5-7 games during the weekday evenings. All were a great foundation for what was to come many years later.

What is the best memory as a referee? I have had a great refereeing career, over 28 years from youth competitions, amateur, professional, and international, including holding the record for a referee (man or women) to be appointed to 4 World Cups. Probably my most proud moment was the selection to the Olympics in 2004. The Olympics were in Greece, the birthplace of the Olympics. I had the dream of being there in the Olympics since I could remember. As a soccer referee, you are an athlete, just like those competing for medals.

What is the best memory in the refereeing world after you retired? Being able to work at FIFA has already been more than a dream to me. To be responsible for the development of refereeing globally was beyond my imagination just a few years ago. It is an honor to have such a responsibility. Especially focusing on women refereeing where a lot of work has been done to prove the qualities of women referees around the world and provide them the game opportunities they have earned. The focus must be on quality not gender. I was responsible for the 4-year project for the Women's World Cup referee preparation. Its completion was a great hon or for me and the success of that competition has provided some incredible results, including the women referee trio who was appointed to the WWC final also officiated the Super Cup game Liverpool vs. Chelsea with great success. Several women have been promoted to top soccer leagues around the world including France, Brazil, and Australia. Confederations are now appointing women to tournaments that were previously for men only: Asian Football Cup, Africa U23, Africa U17, FIFA U17 World Cup. For me, helping directly, guiding, and leading global referee development at any level is a passion.

What helped you become a successful referee? First, the ability not to take criticism personally, rather to use it as a challenge or "fuel" to be better. Criticism is everywhere. But I believe I was able to use that energy as a positive—to push my self further than I thought—to accomplish more than I would have thought possible. Second, an appreciation that learning never stops. No matter how much I accomplished, I understood that there was so much more to learn. The game changes, players change, the laws change, and we need to always adapt, learn, and be open minded. Third, to have joy in the work for refereeing and appreciate not only the game but what the game brings you. It brings you friends from different cities, countries, cultures. Soccer is rich in experience and if we are only focused on what we did wrong or what the players, fans, and coaches think we did wrong, then we will lose the passion for the game we love.

What advice do you have for young aspiring referees? Always try to do your best, even when you think no one is watching. I had many of my opportunities as a referee because I gave 100% in a match (even those not considered an important match) and in many cases it turned out someone important saw the match (unbeknownst to me). So, this simple game then in turn led to better and better games and competitions. Honestly, you never know when an amazing opportunity may come your way. Al ways be ready. Also, be pa tient. It takes a lot of time to be excellent at something especially something so dif ficult as refereeing. You need to understand that every referee has "bad" games, but if you have a good atti tude, work hard and always try to learn, you will im prove. And this improve ment will fuel your love of refereeing once again (or even more!).

Thank you, Kari!
Referee of the Month: Tori and Trinity Tupper

Tori is a senior and Trinity is a sophomore at Eaton Rapids High School. They have been playing soccer since they were 4 years old. They have both played on AYSO, CASL, and club soccer teams.
Trinity currently plays on the Nationals Capital Area 04 Black team. Tori had a knee surgery last summer so is notp laying currently.
They have been refereeing for about a year and a half, and they enjoy refereeing together.
What Trinity likes most about refereeing is watching the younger players play with enthusiasm and passion, while being a part of the game. Trinity believes that refereeing has made her a better player because she
understands the laws better.
Tori likes refereeing girls U12 and under teams, and refereeing with all-female refereeing crews. Tori wants to be a positive role model for these younger girls. Tori has had several female coaches say they like having an all-girl refereeing crew.
Tori hopes to continue refereeing when she goes away to college and to referee at the State Cup and high school levels.
Report from the US Soccer National Camp: Nicole Green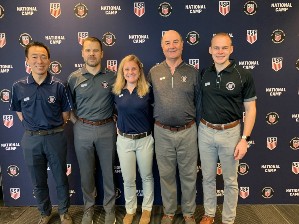 In 2012, I began traveling out of state and advancing my officiating career with support of the MRC. At the time, I never imagined that earning a U.S. Soccer National Referee certification was possible. In January 2020, I attended the US Soccer National Camp where 140 referees who all had qualified for the privilege to go through the final stages of earning their national certification.

This event provided invaluable learning and networking experiences with the best instructors and referee coaches not only in the United States, but also the world.
The most beneficial part of the event for me was the instructional breakout sessions. These ranged in topic from the most uncomplicated explanation of handling (including the 2020 law changes!) by Esse Bahar mast to distinguishing challenge severity with foul/yellow/red card through entertaining analogies by Sandra Serafini and Paul Scott.

An insight from this experience is simple – improving as an official requires studying the Laws of the Game, discussing/learning with peers and mentors, and a life-long commitment to fitness training and recovery.

Do You Want More Games? More Competitive Games?
Even though many people update their availability at the beginning of the season, they forget to do so once the season
starts. Please make sure that your schedule is up to date.
Do you wish you could referee more? Do you want to referee higher level games? Assignors have hundreds, if not thousands, of games every year to assign. We asked Mr. Erich Shrews bury, one of the assignors in the state, to give us a few ideas how you can get more games.
Keep your schedule up to date.
Accept your game assignment right away.
Don't double book your self.
Don't shop games.
Maintain open line of communication with your assignors.
If you need to turn back a game, don't find your own sub.
If you have to turn back a game, do so as early as possible.
Tip of the Month: Preparing for a New Season

This year brings more significant law changes than in the past several years. We all should become familiar with the new laws to implement them in our matches. But HOW do you plan to learn and digest them? Have you thought about what approach to learning works for YOU? Do you prefer to read the entire Laws of the Game on a regular basis?

Maybe just reading and re-reading the changes in the Laws? Or do you get more out of discussing law changes with referee friends? Some people—including me—feel that the only way to commit the law changes to memory is by writing them down.

Implications
What about the implications of the law changes? Do you spend time thinking about the little things that may be different about the game, how the players may do certain things differently, what new tactics might the players try? What kinds of loop holes or "lawful cheating" might players try? Reading "between the lines" of the law changes is perhaps just as important as reading and understanding the law changes themselves.

Spirit
What about the spirit and rationale behind the law changes? Do you know WHY each of the changes was made? Do you have an idea of what the guiding principles were for each of the law changes? Was it to promote attacking football? To increase understanding among spectators and other stakeholders of what is lawful or not? To align the Laws with the reality of how referees were already calling certain things? With a better understanding of the spirit and rationale behind the law changes, a referee can apply the laws the way the governing body intended.

Resources
Do you know who publishes the laws and law changes and has the authority and responsibility for the laws? Hint: it's not FIFA. Do you know where to go to find other perspectives, discussions etc. about the Laws?

Bottom Line
As referees, we should be deliberate and intentional about our preparation for each new season. A solid understanding of law changes is a key component of being prepared. Don't try to "get into shape" with the law changes by winging it and figuring out what's new as you work through your first few matches; this could end up backfiring in spectacular fashion. Leave nothing to chance; be prepared!
Now That You Have a Badge….
You took the online Grass roots Referee Course and the field training session. Now you have your 2020 referee badge. After notify ing your local assignor you are ready to referee and en tering your availability in GameOfficials, you received the first offer to do a youth game as an assistant referee. What do you do next?
Accept the game on GameOfficials
Make sure you have a complete US Soccer referee uniform
Use a referee bag or back pack to take your referee gear to the field (Even though you are going to be an AR you should take all equipment to serve as a cen ter referee with you. Dress for the weather and bring some water with you.)
Locate the field where you will be officiating on your phone so you know where it is and how long it will take you to drive there
Plan on arriving at the field 30 minutes prior to game time. If someone is driving you make sure you tell them when you should arrive
Once at the field, find your crew and introduce yourself and what position (center/AR) you will be doing. If this is your first game please let the center referee know.
Assist the referee in in specting the field and check ing in the players/coaches prior to the start of the game.
Ask the center referee if he/she has any instructions for you before the game starts. Listen to their instruc tions and follow them.
Accompany the center ref eree when he/she holds the coin toss as a witness.
Before kick off, take up your position along the touchline even with the sec ond to last defender and count the number of players in your end to make sure there are eleven.
Concentrate hard on the game and remember you WILL make mistakes when you first start. Hopefully an experienced referee can cor rect any missed or incorrect calls and help you improve. No one does a perfect game their first time.
Ken Wikle is a U.S. Soccer regional referee, first registered with USSF in 1978. He is a former NISOA referee and current MHSAA referee and observer.
Who's Who in Michigan: Chris Haack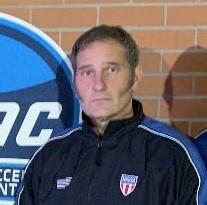 If you are from southwest Michigan, you must be familiar with Chris's name. Many of you outside the area might have worked with him on a college game or been assessed on one of your games.
Chris is a founding member of St. Joseph varsity soccer and became a St. Joseph Athletic Hall of Fame inductee (first soccer player) in 2002. He played as goal keeper at Western Michigan University and still holds the third place in career goals-against-average category.
He has been refereeing since 1981. As an MHSAA referee, he has officiated at 14 state finals. He is also an active NISOA referee, and has worked Big Ten. With USSF, Chris has officiated USISL and PDL. He is a Grade 7 instructor and a Grade 5 assessor.
He served as resident of Southwest Michigan Soccer Referees' Association for over 20 years.
Off the field, Chris has a Master's Degree from Indiana University and is a teacher at Dowagiac Union Schools. He is married to Victoria with four sons (all referees!): Aaron, Christian, Ray II, and Xavier.
Thank you, Chris, for all your continuing work and contribution to the Michigan soccer referee community!
Art of Health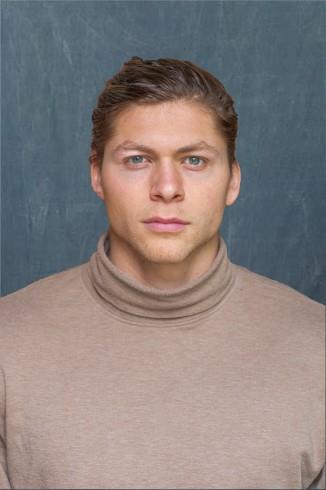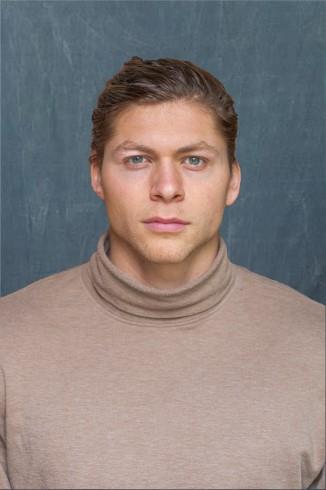 Explosive movements are essential to include with your workout routine. Not only does it help build fast twitch Muscles, but it will increase your heart rate (more than just running) to help aerobic fitness.

Often times these workouts do not take long to complete due to their high intensity, which is a bonus if you have a busy schedule.

I have created an example workout that requires no equipment and can be completed in 15 minutes or less.

Be creative with your workouts; getting into the same routine can hinder your progress and make working out feel less exciting .

Find the video here.
---
Michigan Referee Committee
State Referee Administrator (SRA): Carlos Folino
State Referee Chairman (SRC): James Wheeler
State Youth Referee Administrator (SYRA): Ronald Grobbel
State Director of Assessment (SDA): Dean Kimmith
State Director of Assignors (SDoA): John Corbett
State Director of Instruction (SDI): Yuya Kiuchi
State Director of Futsal (SDF): Richard Gilbert
Email addresses are the title in parenthesis plus @michiganrefs.org
Please reach out to us!
If you have any referee-related stories to share or someone you think should be featured in this newsletter, please reach out to us at sdi@michiganrefs.org.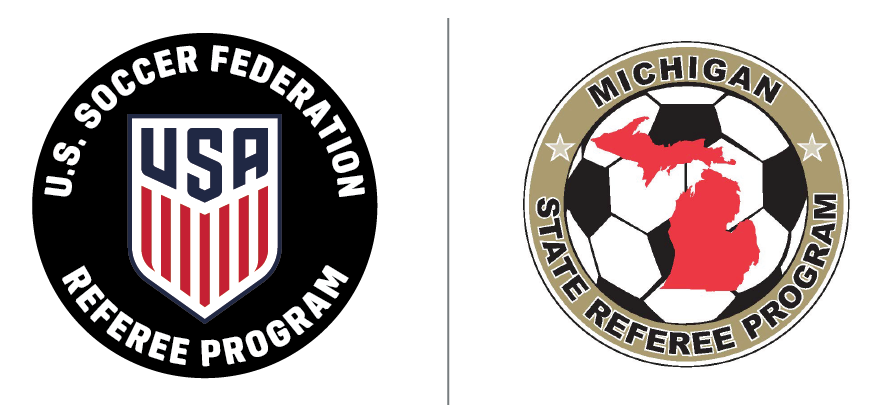 MRC announcements
The Michigan Referee Committee welcomes you to the 2020 season.

We have a lot of changes since this past July.

U.S. Soccer launched the Digital Learning Center and introduced an interactive On-Line Grassroots Course.

Many significant changes to the Laws of The Game. Revised referee license pathway. Grassroots > Regional > National > P.R.O. > FIFA.
New Certification requirements with enhanced Fitness Test requirements.

For those of you who were not at the State Recert in mid-November, Mike Wint announced his retirement from the position of State Director of Instruction (SDI). We thank him for his six years of service. Early January 2020, we announced to all Referee Instructors, Yuya Kiuchi, as Michigan's new SDI. We are encouraged and look forward as Yuya leads our instructional program. Under his direction, we feel this monthly newsletter will provide articles to improve your referee experience.

Thank you for your patience and understanding as we implement and process these past and future changes.