June Newsletter
Volume 1, Issue 4
June1, 2020
---
Special Points of interest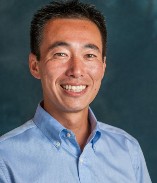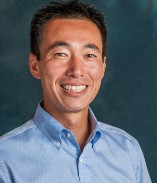 Welcome to the June issue of the MRC newsletter. We hope all of you and your family and friends are staying safe.
Although no soccer games happened in May, the MRC remained active. As you will see in this newsletter, the MRC offered several online training sessions to some referees, instructors, and assessors. The members of the MRC talked on the phone several times a week, if not daily in some weeks, to discuss various referee development strategies and opportunities, as well as the implications of COVID-19 on your registration for 2020 and onward. The committee remains highly active behind the scenes.
As the SDI, I believe it is important that our instruction stays up to date not only with its instructional content but also its instructional modality. If mentors keep relying on the methods of teaching that they have been comfortable with for years, they are not future-proofing next-generation referees. This is why I have not only increased the amount of information the MRC shares such as this newsletter but also diversified the ways we offer instruction. As you will see below, the MRC had a small session to discuss the use of video conference systems for referee training. We have already started using a 3-D virtual training system. April Peera's article that appears in this newsletter elaborates on her experience. If you are one of the mentors interested in learning how to train referees effectively online, please do not hesitate to reach out to any member of the MRC, including myself.
In this June newsletter, we will continue to have many exciting articles. We are featuring Kara Honthumb, a former National Referee and a current National Referee Coach, for Michigan Referees Beyond Michigan. Some of you might have attended a tournament in Massachusetts where she serves as one of the referee academy directors. Meghan Brasseur is also featured in this issue. We will have our regular contributors such as Nick Balcer, Ken Wikle, and Ryan Homik.
The June newsletter closes with a very special interview with Julie Tobin from Official Sports International. Although we wear and use their gear almost every weekend (admit it, you still wear OSI as your lounging clothes), we may not know too much about them. The interview will give you an insight to OSI and people behind the logo.
Our weekly video library continues to expand. In May, we have added four more videos. These videos discussed, public warning, keeping your whistle out of your mouth, location of contact, and trust. Our next video will be released on June 3. It will focus on multiple consecutive decisions. You can find these videos on our YouTube Channel.
Michigan Referees Beyond Michigan: Kara Honthumb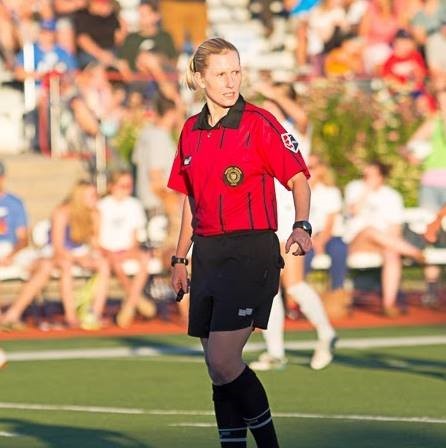 For the June newsletter, we had the honor to interview Kara Honthumb, a U.S. Soccer National Referee Coach.
What is your relationship to Michigan?
I was born in Providence, RI and raised as a New Englander because that's where my family is from. But what most people don't know is that I actually grew up in Ohio. So, I have a special place in my heart for the Midwest. I didn't move to Michigan until 2007 when I was working as an independent contractor for a company that had projects in Indiana and Ohio, and I only stayed there for a couple of years. But my time there was very impactful on my life – both personal and in my refereeing career.
What do you miss the most about MI?
Definitely the refereeing community. When I moved to Michigan, I was at a real crossroads for refereeing and was considering hanging it up. I was working as an archaeologist at the time. Travelling for weeks or months away for projects was making it difficult to gain traction in refereeing, causing me to feel frustrated and stuck. The referee community in Michigan welcomed me as one of their own, gave me the opportunities I needed to grow and learn, and, most importantly, helped rekindle the passion I had for refereeing the beautiful game. And here I am, 10+ years later still involved and now in a position to give back.
Do you have any referee or soccer-related memories from MI?
I really have quite a bunch and, in addition to some funny stories, many revolve around the people! Adult amateur games in the Detroit area and working matches at Ultimate Soccer Arena before they had even finished the interior. The DA game where an errant wind gust blew my yellow card out of my hand when I was in the middle of giving a yellow card to a kid twice my size. That was the last time I ever went into a game without a backup set of cards. Taking my first (and only) indoor fitness test. Travelling with crews to PDL & WPSL games all over the state. Getting selected to go to out of state tournaments and the great camaraderie of the groups that went.
What made you start refereeing?
It was kind of an accident, really. I had played for my college team and in my senior year, a friend suggested I look into refereeing the school's intramural leagues. She was already refereeing, and they needed more people. I wasn't playing anymore because of an injury so her big pitch to me was, "Well, you have some more time on your hands now and you already know the game, why not earn a few extra bucks?" To this college senior, a few extra bucks sounded like a great idea. So, I signed up and was refereeing my first games a couple of weeks later. At the end of the school year, someone suggested I take the course to become a "real" referee and since I had had such a good time refereeing the intramural leagues I figured, why not?
What are your current referee-related responsibilities/roles/appointments like?
I still work the local leagues and college games here in Massachusetts, but what I'm really passionate about now is the off-the-field stuff. I'm truly honored to be a National Referee Coach for U.S. Soccer and I am really enjoying the opportunities to give back to the next generation of referees. I also run a small referee academy every Memorial Day weekend and, after our event for this year was canceled due to the situation with the pandemic, have started a free weekly educational webinar series for referees that is currently scheduled to run through mid-June.
What is the best memory of your referee career so far?
Too many to choose from so I would have to say that it's the people I've met along the way is my favorite memory. The best part is that it's still ongoing – so many more memories to make!
What are a few things that you learned early in your referee career that continue to be important today?
Integrity, coach-ability, resiliency, and leadership skills are definitely at the top of that list. I've watched many referees with good potential on the field ruin their chances with bad choices off of it. None of us are perfect, but it's in the striving for perfection and learning from our mistakes that we grow the most. The only true failure is to give up. It doesn't matter if you lead from the front or the back, as long as you lead with your heart, the right people will follow.
What are a few of the things that helped you become a successful referee?
Is it cheating if I use the same answer as above? Kidding… sort of. But in addition to those things I would say a passion for the game, the bonds of the referee community, a healthy sense of humor, and pure stubbornness.
What advice do you have for young aspiring referees?
Refereeing is hard, so in the spirit of Mr. Neighbors: look for the helpers. Soccer will never love you back, but if you are lucky, you will find a group of mentors, coaches, or fellow referees that will help you along the way and keep your spirit and passion for the game full to the brim.
What do you enjoy doing when you are not involved in soccer or refereeing?
Cooking. Reading. Traveling, Exploring. Learning. I am always trying new things.
Thank you, Kara.
Thank you.
Living in the Year 3000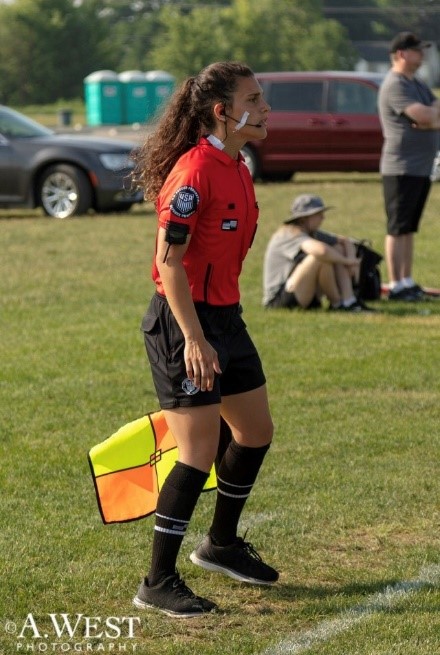 Friday May 1, 2020, I was given the opportunity to travel to the future (…sort of)! During this time of crisis and social distancing, I participated in a trial experience in a virtual reality with a few of my colleagues. All of this was possible through the platform of VirBELA.
VirBELA required me to create a personalized character upon signing up and allowed me to even give it a bit of swag. After creating my character, I was dropped onto a virtual campus. I navigated my way through the campus to find my meeting room. I found this to be quite easy but at the same time vivid and weird. There were other people using the same program, and I felt as if it was a real campus (minus the ability to use all the human senses while visiting).
Once in the meeting room, that looked like a fancy classroom, I wasn't sure if I was talking to an AI or colleague since I wasn't able to see anyone's true face. I used the voice chat through my character to communicate all while moving around like playing a video game! You can immediately recognize your peers by looking at the names hovering above the other characters.
Our mentors were able to utilize PowerPoint and show selected videos in the meeting rooms. Breakout sessions were possible through the use of other meeting rooms. I felt comfortable talking with my peers and mentors using VirBELA. There are many virtual options to help you have fun with VirBELA. I mean, the program allows your character to breakdance on a table! It doesn't get much better than that.
In addition to the perks of having a virtual character, I didn't have to worry about what I looked like for the meetings since my character was ON POINT. I quickly figured out how to navigate the program. I think it's an effective way to have meetings with referees living spread out from one another. Because VirBELA required a lot of power and Internet connection, I was kicked out of the meeting at one point and had to re-enter. On the bright side, though, there are ways to improve your connection within the program.
Nothing will ever replace human contact, but we have access to the Year 3000 technology at our fingertips. We are able to put ourselves into the Internet and communicate with people we can't see for a while that live hundreds if not thousands of miles away from one another. This is the future.
You can watch a short recap of the VirBELA training session here.
Training the MRC Mentors
Currently, Michigan has almost 100 referee instructors and assessors across the state. Instructors have primarily taught grassroot referee classes and recertification classes. Assessors have observed referees' on-field performance for Development and Guidance (D&G) observations, maintenance assessments, and upgrade assessments. Starting with the July 2020 registration period, the instructor and assessor certifications will be combined as referee mentors and coaches, as described in the Referee Coach Pathway released by the U.S. Soccer.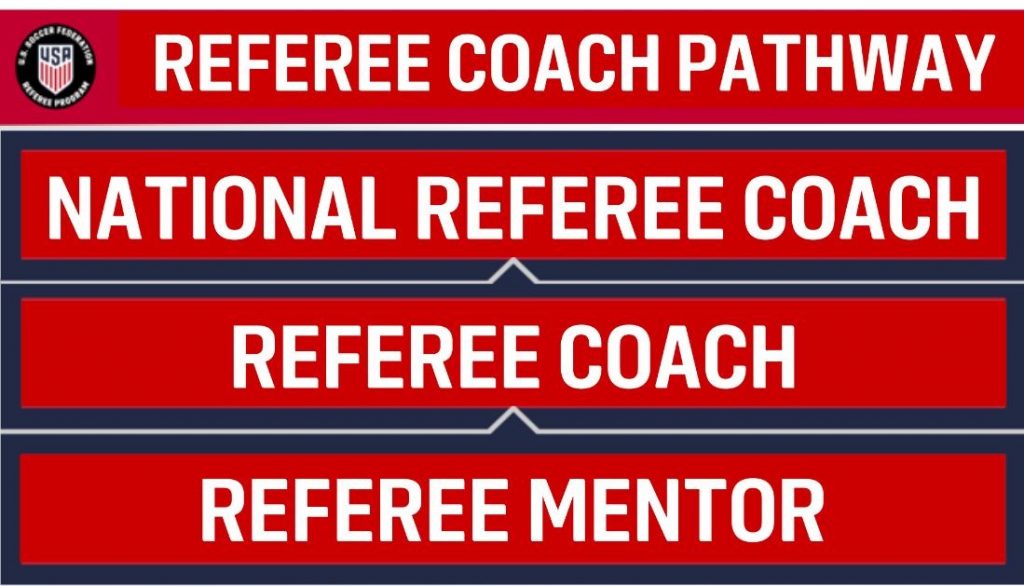 Regardless of the level, the tasks of referee mentors and coaches will include leading practical field sessions, leading video analysis sessions, and observing performance of referees, with additional tasks and processes assigned for referee coaches. All current state instructors, state assessors, instructors, and assessors will at first go through the referee mentor training starting this summer to make the transition.
Recognizing that the quality of its mentor program directly affects the quality of its referees, the MRC has launched several programs to help mentors become more proficient at their tasks. In May alone, several mentor training sessions took place. With the assistance of Francisco "Chico" Villarruel (U.S. Youth Soccer Midwest Region Referee Administrator), the MRC invited approximately a dozen instructors and coaches to explore the use of a video conference system for referee training. The MRC has also launched referee mentor training cohorts. Two groups of referee mentors will meet once a month virtually for five months to improve their skills. The training program is starting with a limited number of mentors due to the MRC's limited resources this year. But it hopes to expand the program in the future so that any interested mentors are able to participate.
Referee of the Month: Meghan Brasseur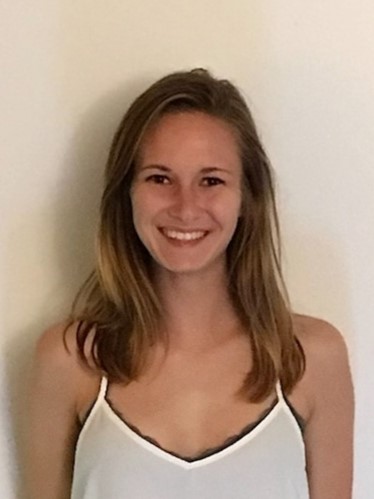 When I was 15, my dad told me to either get a job or start refereeing, because he did not want to keep paying for my gas and frequent Applebee's half-off appetizer trips. Since I had been playing soccer for years already and loved the sport, I decided I would try refereeing.
After 6 years, I have come to love the role I get to play in the sport. My favorite part is making so many new friends and meeting other referees from around the country. Every referee has a unique path and learning from others and their career helps me understand the sport and its participants from other perspectives. I also love being a positive female role model for other young referees and being the support they need to continue this journey. It always feels like the best way to give back to my community.
My favorite memories come during the events I have been blessed to go to. The first was during refereeing was the first President's Cup I went to. I was given the honor to center a final. During the game, I looked over to the touchline and saw the whole Michigan delegation, plus many of my new friends, watching. It was such an uplifting moment and gave me a rush of appreciation and confidence.
My second favorite memory was when I was selected to go to President's Cup Nationals. I met so many amazing referees that I am lucky enough to consider some of my closest friends, even today. The memories made there, the laughter, the tears and the instruction were all integral in placing that experience as one of the best.
I quit playing soccer two years ago in order to focus on refereeing. However, I still will play pick-up games with my little brother and younger teams often. I played for Delta College for the last two years of my career – a career that began at 4 years old. Now, I divide my time between helping my dad coach younger teams and refereeing.
When I am not on the field, I can be found either at work or studying for my classes. I plan to go to medical school next year, so most of my time is currently being devoted to studying for the MCAT. I have recently graduated from Central Michigan University. If I do have some free time, I love to spend it outside either biking, walking my dog, or kicking around a soccer ball with my brother. I also love to read, play Animal Crossing, and paint and draw.
Tier 1 Michigan Referee Group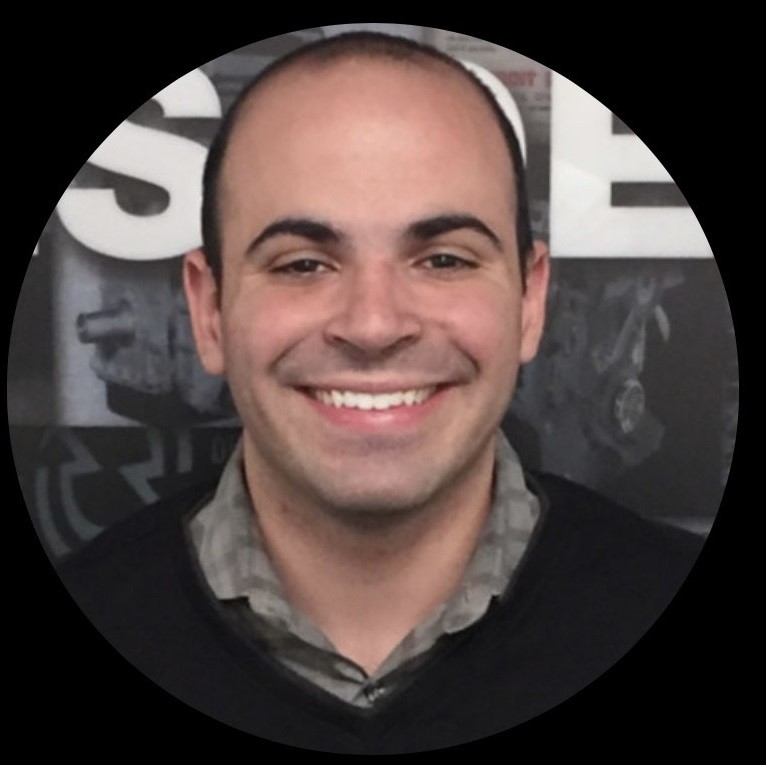 In January, I was asked to join the Tier 1 Michigan Referee Group. The group consists of regional referees from across the state that have expressed the aspiration to pursue a National badge. Led by Carlos Folino, our State Referee Administrator and U.S. Soccer National Referee Coach, this group meets once a month via Zoom to explore opportunities available to achieve our goals. These opportunities include tournaments, assessments, game assignments, and fitness training. To have the support of Carlos and the MRC is an essential tool and one that is greatly appreciated. Michigan is one of few states that has organized such a group. Due to COVID-19 our meetings are limited but still useful. We have used them as educational sessions where we discuss videos of critical match decisions by the referee crew. We use the FIFA's considerations to reach a conclusion and are lucky to have MLS Assistant Referee Jason White, National Assistant Referee Nick Balcer, National Referee Coach Yuya Kiuchi, and former National Referee John Douglas provide their insight. While this groups main purpose of achievement is to produce more National Referees in Michigan, we also serve as mentors to the up-and-coming referees so they can one day take our spot.
Many may wonder how they can join this group. This group is open to any current regional referee who has shown the commitment to grow as a referee in the state of Michigan. Refereeing as many know includes long weekends away from our friends and family and travel that can sometimes be disruptive to our day jobs. Members of this group do it because they love the game and the people who surround it. If you are an aspiring regional referee and would one day like to join this group, I would recommend that you take this "stoppage in play" opportunity and contact the assignors and coaches who can help you when play resumes. Maintaining your fitness will be essential when play resumes so use the US soccer resources to practice for future fitness tests. Most importantly, don't be hesitant to reach out to someone who is walking the path you strive to be on. All of us at some point were in your shoes and would be glad to pass down any tidbit of advice we can to help you succeed.
Who's Who in Michigan: Ted Grigoriou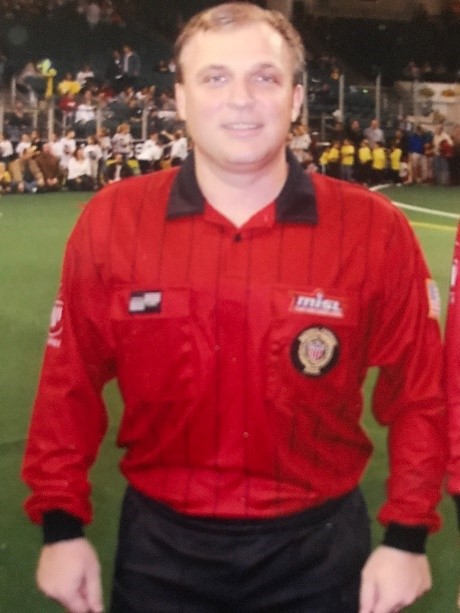 I began to referee in the seventh grade for Parks and Rec in my neighborhood. My uncle helped me register with USSF in the early 1980s and I started going to local tournaments with him.
Because I played the game for a while, I acquired a players' mentality to officiating.
My personality is what made me an "ok" referee as I was able to form relationships with most players through my players' mentality. I have officiated high school, college, youth, adult, professional, indoor, futsal games all throughout the country over 30+ years. I have also been invited to state, regional, as well as national tournaments and championships.
I formed a love for indoor soccer over the years, and met incredible people that taught me not just about soccer, but life as well. Currently I am involved as a Referee Mentor with the MRC, work with the MAC and the Big Ten on the college level.
I live in Clawson with my wife Melissa and my daughter Emersen. Soccer has been a blessing to me. I have traveled more than I could have ever imagined and more importantly met wonderful people who I can, to this day, calls friends.
Tip of the Month: The "Feel" of the Game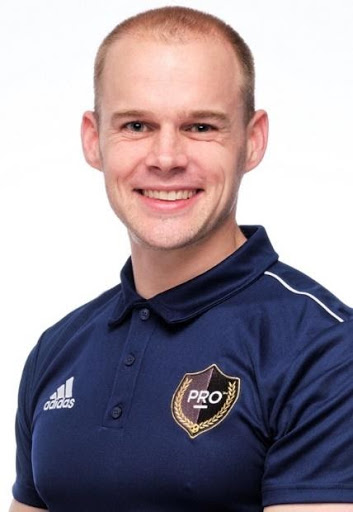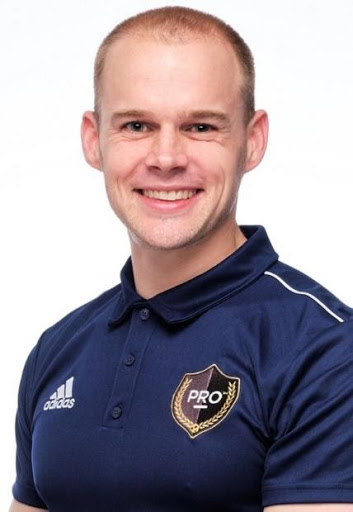 Each and every one of us has our own style of refereeing that make us all effective in our own ways: player management, foul recognition, movement & presence, game control, to name a few. These are the tools we take into each game to help our crew be successful. And as much as we rely on our specific set of strengths to make a match and our crew successful, there is another skill that can take us even farther as an official, feel.
For those that have played, especially at a competitive level, you know what it is like to "feel" a match as a player. You know the intensity, the momentum swings, can read the game and understand situations. Much like a player, a referee who has the ability for the feel of a match, can be more successful. So, what does it mean to have a "feel" for the game and how do we develop a mindset to do so?
Having a feel for the game is a referee's ability to understand the changing circumstances in a match, and then to adjust them. Former FIFA Referee Pierluigi Collina, now UEFA Head of Refereeing said, "There is no type of refereeing that works well for all games. The referee has to develop an almost chameleon-like capacity to be able to adapt his own abilities to the requirements of the match" (Storey).
What are some ways referees do this in matches? They recognize when the intensity of a match picks up and then raise their awareness. Not just knowing when to talk with a player, but what to say and how to say it in that moment to get an effective response. The discernment to take the exact same situation from one game, and possibly manage it in a completely different way in another game, because it is what is needed for that match and the players involved.
The capacity for us to be able to feel the game is with our mindset as a referee. It starts by not having preconceived notions about a match. In being prepared, we want to study teams, formations, players and styles of play, but many times those things change rapidly in a match and our initial thoughts of what might happen or what we think 'should" happen in a match, are thrown out the window. The point of our pregame is to prepare us for all possible situations during a given match, not to predetermine how we say the match is going to go. If we tell our crew that we are going to "call everything", all we do is handcuff ourselves by not letting the players play their game, because we make it our game. The best referees will equip their referee team through their pregame, and then adapt using the tools they have developed.
By developing a feel for the game, you gain credibility with the players because you officiate smarter and more practically. As many referees like to say, it gives us "Law 18," common sense.
John Bieniewicz Memorial College Scholarship Golf Outing
By Pete Morrissey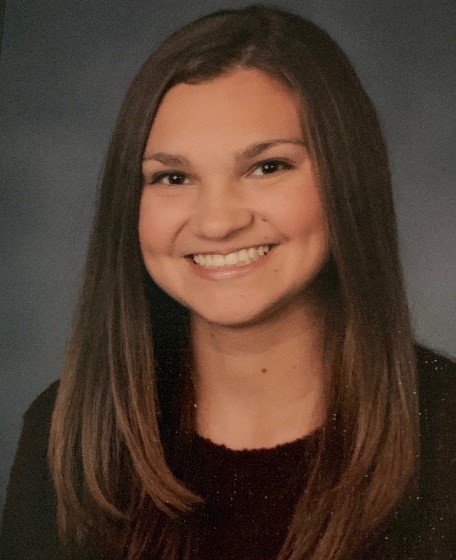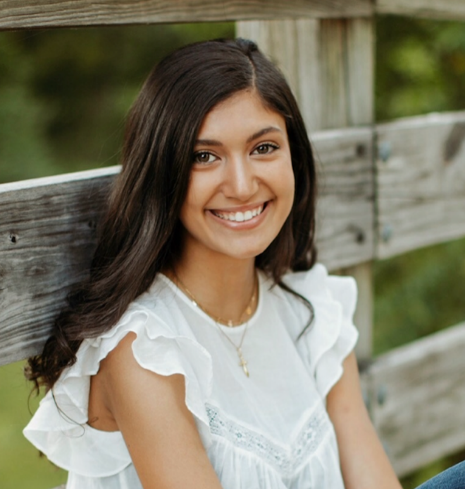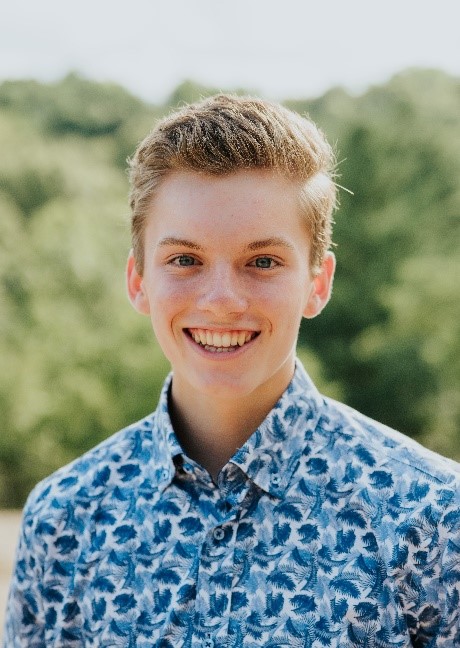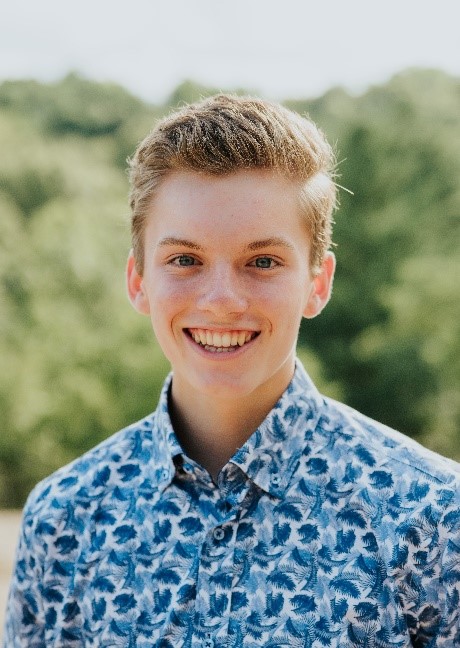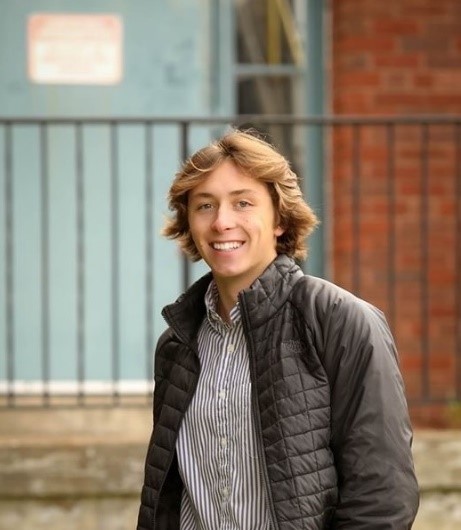 John Bieniewicz was a long-time soccer referee who passed away on July 1, 2014, after being assaulted and sustaining a fatal injury while referring a soccer game. To all who knew him, John's passion for soccer was only surpassed by his love and devotion for his family. In John's memory and in conjunction with his family, the Michigan Referee Committee has established a scholarship for graduating high school seniors who shared John's passion for and who have refereed soccer for at least 3 years.
The scholarships are funded by the John Bieniewicz Memorial College Scholarship Golf Outing. All proceeds from this golf outing go to scholarships. As a result of the 2019 golf outing, the Michigan Referee Committee was able to award five individuals scholarships of $2,000 each. The 2020 high school graduating seniors receiving this year's scholarships are Isabel Kozicki of Chesterfield, Julie Elfishawy of Shelby Township, Harrison Centner of Grand Rapids, Zachary Shires of Portage, and Cole Horist of Grand Haven.
The 2020 Golf Outing will be held on Saturday August 1, 2020, at River Bank Golf Club in South Lyon, Michigan. The cost to play is $100.00 per person or $400.00 per foursome. There are still some open foursome available or if a person or two want to play, the committee can set them up to play with other individuals. All the information regarding this year's golf outing and who to contact can be found on the Michigan Referee Committee web page.
In addition to raising monies through playing golf, funds are raised by hole sponsorships. Individuals, clubs, leagues, organizations, or businesses can sponsor a hole at $200.00 for which their name and logo are placed on a golf hole. If you know someone in an organization, business, or club, you might ask if they would consider sponsoring a hole. Information for this can be found on the Michigan Referee Committee site under 2020 John Bieniewicz Memorial College Scholarship Golf Outing.
If you need and additional information, please feel free to contact Pete Morrissey at 248-207-5757 or petemorrissey@wowway.com.
Professionalism as a Soccer Referee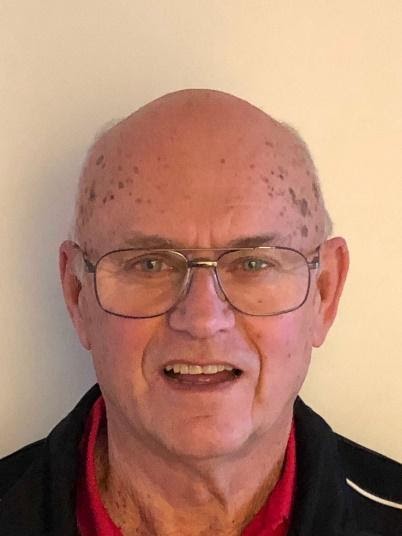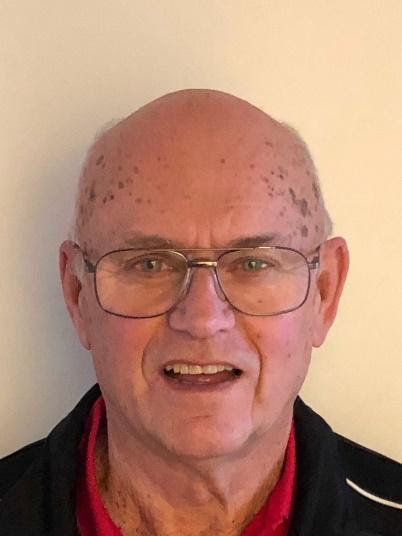 Congratulations on becoming a Grassroots Referee in 2020 or recertifying again for the coming season.
Certifying with US Soccer and accepting payment for refereeing, whether you realize it, qualifies you as a professional. Even though you are refereeing amateur youth, adult, or high school games you are obliged to behave as a professional. What does this really mean?
The Michigan Referee Committee (MRC) has created a document on professionalism on its website. Here you will see a new tab labeled, Professionalism. This online document is a comprehensive guide that addresses all the aspects of professionalism referees need to observe.
While not stated in this guide, referees need to realize the environment in which they operate. Most youth soccer clubs in Michigan are using paid coaches. Players' parents are spending thousands of dollars each year for their children to play. The cost of the sport is high. Considering the investment that they have made, is it reasonable for parents and coaches to expect a high level of performance from the officiating?
In the youngest age groups of club soccer, the level of play may not be world class. Junior players are still developing their skills and team play. What should the players and adults expect?
These adults may not realize that many of the teenagers officiating their child's game are still learning and developing, too. In spite of some honest mistakes while learning, new referees can at least behave in a professional manner. Exhibiting professional behavior is a starting point for all referees.
What are some of these behaviors?
Even new referees should prepare for matches and follow a pregame ritual to ensure their readiness to officiate. See the MRC website document for preparation and pregame duties.
Showing good teamwork with the other members of the officiating crew will improve managing the game.
Referees should arrive at the field in a timely manner, dress in an official uniform with all the equipment they need to officiate. All referees need to be sensitive to player safety, stopping immediately for injuries. Referees need to be in position to observe and penalize fouls decisively to discourage over enthusiastic or reckless play. Hustling and showing enthusiasm for the match demonstrates that the referee cares. Enforcing the rules of the game firmly and patiently will help the players learn fair play. These behaviors are part of taking charge of the match. This is necessary for players, coaches and parents to accept the referee's authority.
Referees have an additional responsibility to their assignors and fellow officials to ensure there is a full crew for every game. There are administrative duties that must be performed. All these details need to be taken seriously and completed.
Please take the time to read this comprehensive guide. There is more to conducting yourself professionally than you realize.
Once you have studied this document go out and enjoy officiating!
Art of Health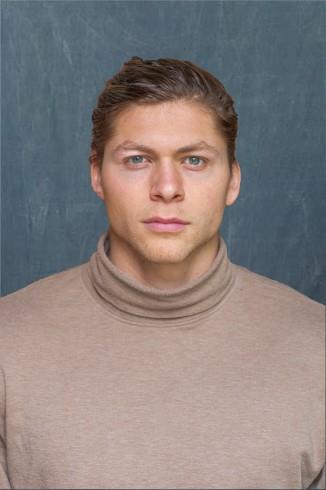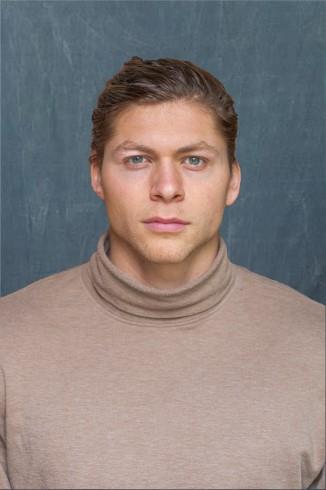 A great way to make your games easier is by being able to stay close to play. Getting faster will allow you to do so. Combining proper speed training, adjusting your form, and doing running drills will allow you to run quicker and more efficiently, so you can stay with play from the first to the final whistle. This is not an easy nor a fast process, so you need to make sure that you are truly determined if you want to take on the challenge of not only becoming faster but being a better runner. To see what training you should be doing and what proper form looks like, click the link to the video here.
If you have any form or workout questions, do not hesitate to email me at homikrya@msu.edu.
Special Interview with Julie Tobin, Official Sports International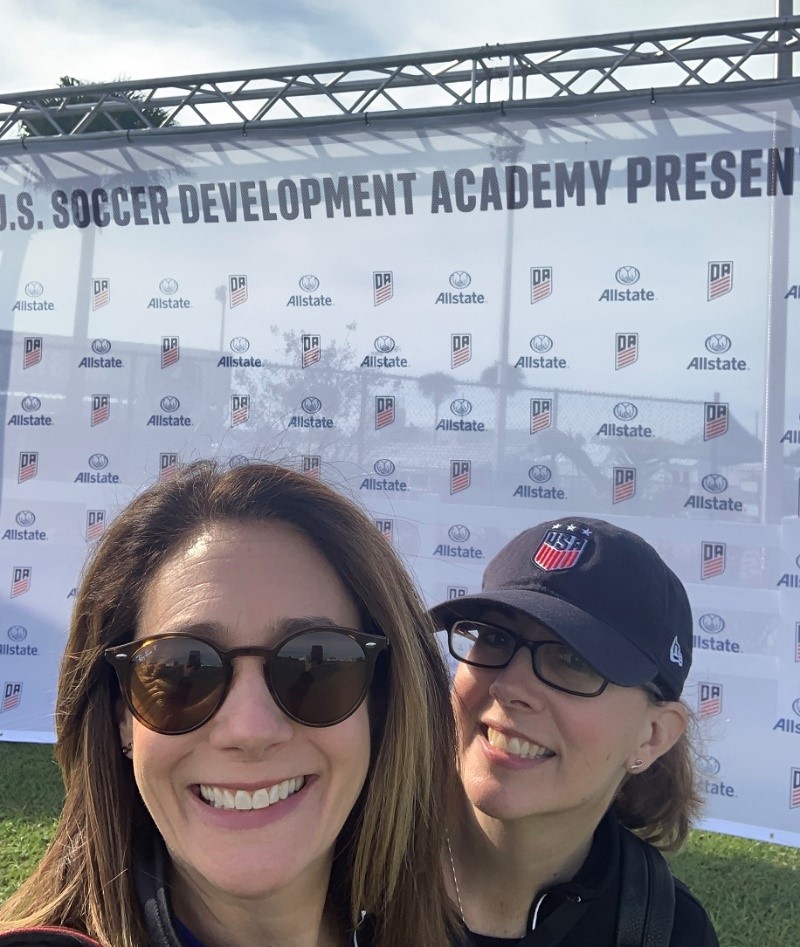 We all know the name, Official Sports International, or OSI. Most of us have bought our referee apparel, equipment, and other goods from them. But how much do you know about them? Ms. Julie Tobin from Official Sports International kindly agreed to be interviewed for this month's newsletter.
Julie, thank you so much for agreeing to be a part of this interview.
No problem. My pleasure.
What is the history of Official Sports International (OSI)?
Official Sports was started in 1984 by my parents Marilou and Paul Tobin. Paul was previously President of Shez Sports International, the licensed replica uniform manufacturer of the North American Soccer League (NASL). Shez developed the first U.S. based soccer referee uniform for the American market. After the NASL league disbanded, Marilou and Paul founded Official Sports, developing uniforms and equipment with input from professional U.S. referees to serve the American referee community exclusively.
Soccer is not one of the big four sports. It was a far less popular when your company started. Furthermore, you are focusing on referees and not on players. What made you start a business in this what people might consider a very niche market?
In the 1970's and early 1980's, a big push was underway with the NASL to grow American soccer. While the market was not large at the time, Marilou and Paul still could not believe that U.S. referees had to order their uniforms from overseas. They decided that American soccer referees deserved a dedicated supplier focused just on what they need. They started out with a uniform shirt, short and socks and it grew organically from there. Being a part of the soccer referee community for over 30 years has only strengthened our dedication and passion to remain focused solely on this group. Our company is a family as is this referee community, we greatly admire the people, the motivation and the love of the game.
How big or small is OSI? Who owns OSI? Who are the people behind the OSI logo?
OSI has always been family owned. Paul passed away in 2007, but Marilou continues to run the company with my sister Lynn and myself. The company is in Warsaw, IN and our staff are family to us too. Most of our employees have been with us over 10 years, with several over 20. We have employed lots of sibling pairings, parents and children, and married couples over the years. We are truly family owned and family staffed. To us, all referees are family too which pretty much sums up our company culture!
What are some of the proud moments or events as a company working with referees?
There are so many, big and small. Our office walls are lined with 30 years of photos of referees wearing our uniforms in international stadium matches on TV and movie sets. Over the years, our uniforms have been worn in the MLS, EPL, CONCACAF, MISL, NWSL, NASL and countless other leagues. We were also the first, and have been the long-standing, official referee uniform of U.S. Soccer and NISOA. Just as special to us though are the thousands of group referee photos we have accumulated from training sessions, clinics, and tournaments from coast to coast. We are filled with pride wherever and whenever we pass a field with a referee in our uniform. The soccer referee community is something special, and we are proud to be a part of it.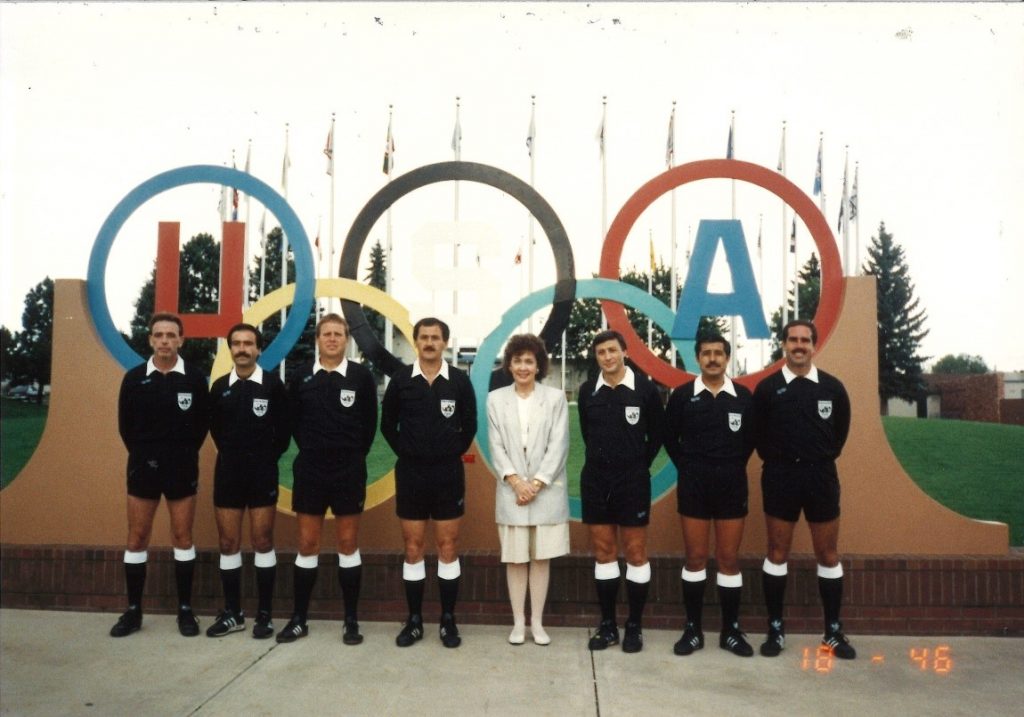 Do you have any fun exciting projects for referees in the future?
Our eyes are always on the future and keeping in touch with what referees need and want. Like everyone else right now though, we are mostly focused on helping to get referees back on the field safely. While we miss seeing our referee friends in person, we have been connecting virtually to discuss new opportunities, trends and products. While playing may be on pause, referees are always on task to improve the game and we love it! We can't share any specifics, but we can encourage referees to share their feedback. Our projects are 100% based on referee feedback from all levels of play, so keep it coming.
Thank you, Julie.
Thank you.
---
Michigan Referee Committee
State Referee Administrator (SRA): Carlos Folino
State Referee Chairman (SRC): James Wheeler
State Youth Referee Administrator (SYRA): Ronald Grobbel
State Director of Assessment (SDA): Dean Kimmith
State Director of Assignors (SDoA): John Corbett
State Director of Instruction (SDI): Yuya Kiuchi
State Director of Futsal (SDF): Richard Gilbert
Email addresses are the title in parenthesis plus @michiganrefs.org
Please reach out to us!
If you have any referee-related stories to share or someone you think should be featured in this newsletter, please reach out to us at sdi@michiganrefs.org.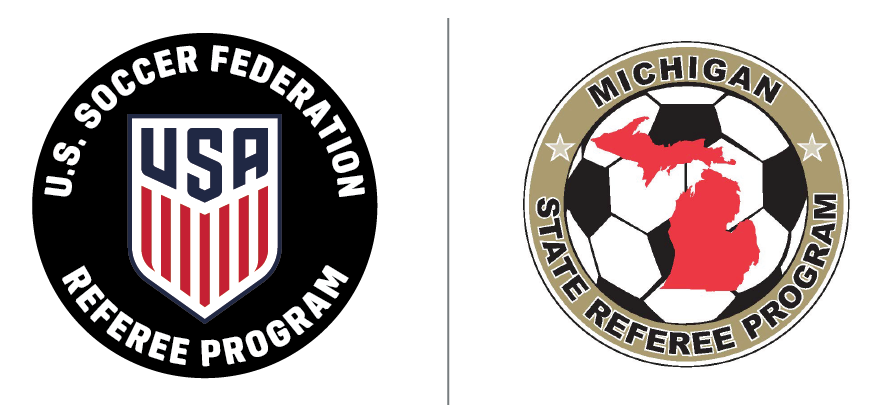 MRC announcements
We hope you enjoyed this month's newsletter. The MRC continues to stay in close touch with the U.S. Soccer regarding when we can return to play. In the meantime, it has held several training opportunities. If you or your local association needs any help to keep referees engaged, please feel free to reach out to us. We want referees to remain engaged and be ready to officiate as soon as we can have games.
As always, please check out the MRC website for the latest information on COVID-19 updates.