March Newsletter
Volume 2, Issue 3
March 1, 2021
---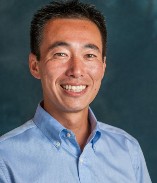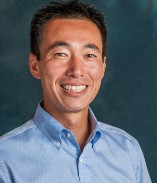 Welcome to the March issue of the MRC newsletter. We hope all of you and your family and friends are continuing to stay safe.
March 2021 marks the end of Year 1 of the monthly newsletter. It was back in March 2020 that we started our newsletter. Since then, we have featured numerous people in here. Some are FIFA referees with some connection to Michigan. Some were current or former MRC members. And some others have been engaged in officiating locally for a long time. We hope to add more features so that the newsletter can serve as a community-building and maintenance tool.
We are slowly starting to see some soccer activities coming back. Many of you did not referee at all in 2020. So for some of us, this may be the first time we are back on a soccer field since 2019. There were a lot of law changes in 2020. But because many of us did not officiate at all, we had no chance to practice the changes. 2021 already has its set of law changes. So we will have to deal with two years' worth of changes when we go back to the field. We have some video resources to help you with these changes. For both 2019/20 and 2020/21 changes, you can find the instructional videos here.
There seems to be some confusion about your license validity. Please note that all of you who were certified in 2020 received a free license extension for 2021. But it does not mean you will automatically receive a 2021 referee badge. You are required to finish online modules on GameOfficials and attend a 90-minute Zoom session. So if you do not have your 2021 referee badge yet, please visit this page to complete your recertification process. After you complete all the requirements, you will receive a badge.
Since the February issue of this newsletter, we have had many more mentors who got certified. Please see below for the list of new mentors who received their license in February. In addition to our three national referee coaches (Carlos Folino, Igor Reznik, and Yuya Kiuchi), a referee coach (Tim Deters), a referee coach candidate (Nichole Kramer-Kiuchi), and six mentors who had been certified at the beginning of February (Brandon Barlog, Jim DeBrabander, Jeff Dornseifer, David Esshaki, Ron Grobbel, and Sue Grobbel), we have 17 additional mentors as of March 1.
As always, our March newsletter is full of exciting stories and information. We are featuring Mr. Pete Morrissey as the former MRC member of the month. He was the SYRA in the mid-2000s. Our regular content includes Referees of the Month and Who's Who. We are featuring Jeren Ghoujeghi as the Referees of the Month, and Dena Conine for Who's Who. We were able to interview Kyler Brown, a recipient of the John Bieniewicz Memorial Scholarship. Ken Wikle has an article about refereeing. Steve McGuirk also wrote about his experience in the Mentor Development Group.
Beyond this newsletter, please be sure to follow our Twitter (@MichiganReferee) and subscribe to our YouTube Channel.
Michigan Referee Committee: Pete Morrissey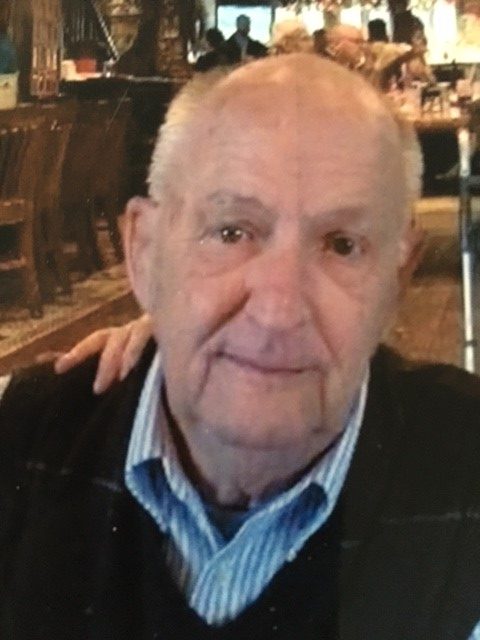 For the March newsletter, we also had an opportunity to interview Pete Morrissey, a former State Youth Referee Administrator.
When and how did you become the SYRA of Michigan? How long were you the SYRA?
I became SYRA after John Freeman moved to Florida. I was SYRA for 6 Years. During that time, we began certifying assignors, created regional assignors for the premier program, and introduced Grade 9 referees as beginning referees.
How were you involved in Michigan soccer before you were the SYRA?
Prior to being SYRA, I was an instructor and the metro west regional instructor.
What did you enjoy the most about being the SYRA?
I enjoyed taking refs to the Midwest regional tournament where they were given the opportunity to do high level games and improve their refereeing skills. Working with all refs at all level to see that they got the games needed to advance was one of the best experiences I had as SYRA.
What is your referee background? When did you start refereeing?
I got into soccer originally by coaching my daughter's U-6 team. Thought I would enjoy refereeing as there were not many refs at the time. I took the course and became hooked on refereeing.
Do you still remain active in the refereeing world? If so, how?
At the present time I no longer ref but intend to work with brand new refs to encourage them and help them in the role of being a ref. I continue to be in charge to the John Bieniewicz Memorial College Scholarship Golf Outing where in John's memorial, we hold a golf outing with the proceeds being awarded to scholarship for graduating high school seniors for their continuing education.
What is your best memory of being a referee?
My best memory of being a referee is still going on. It is the friends I have made over the years and still have contact with them. For example, a bunch of us old guys play foot golf two or three time a year and the war stories get better with each saying.
What made refereeing exciting/fun for you?
I had fun refereeing because I never knew what I would say or do to players or coaches to diffuse a tense situation. For example, I once told a vocal coach who always made comments about calls that the ball he presented as a game ball was illegal because it did not have 16 black spots on it. After getting another ball, the coach spent the entire game reading the Law (rule) book to find where it said so. It was the most quiet game I can remember and they players thanked me afterwards for keeping the coach quiet.
Do you have any advice for aspiring referees?
My advice for all refs is don't take yourself too seriously. Remember the game belongs to the players. We are there to keep the game safe and fair. If you miss a call don't fret over it. Learn from the mistake so it won't happen again.
Thank you, Pete.
Thank you.
How Closely Do You Read the LOTG?
When was the last time you opened your Laws of the Game? When was the last time you read it from cover to cover? What about going through all the pages on your IFAB LOTG app? As referees, we must be students of the LOTG. Therefore, we should be reading the law book very frequently, whenever we have any questions.
But how closely do you read the law book? For example, how many different kinds of "scoring opportunities" do you see in the law book? The answer is three. We have "a goal-scoring opportunity," "an obvious goal-scoring opportunity," "a clear goal-scoring opportunity." What are the differences among them? Did you notice that the 2020/21 LOTG now has a definition for a holding offence? Have you considered the implication of this definition, in relation to how a holding offence is categorized in Law 12?
The most recent law change clarified that a deliberate handball offence is included in a deliberate play. What if a defender who is standing on the goal line "saves" the ball from going behind the net by deliberately handling the ball? Can such a deliberate handball offence by a defender on the goal line be included in a deliberate save? (The answer is no.)
It is very easy to assume, especially if we have been officiating for many years, that we already know the laws in and out. But sometimes it is good to stop and pay very close attention to small details and nuances of the laws.
Referee of the Month: Jeren Ghoujeghi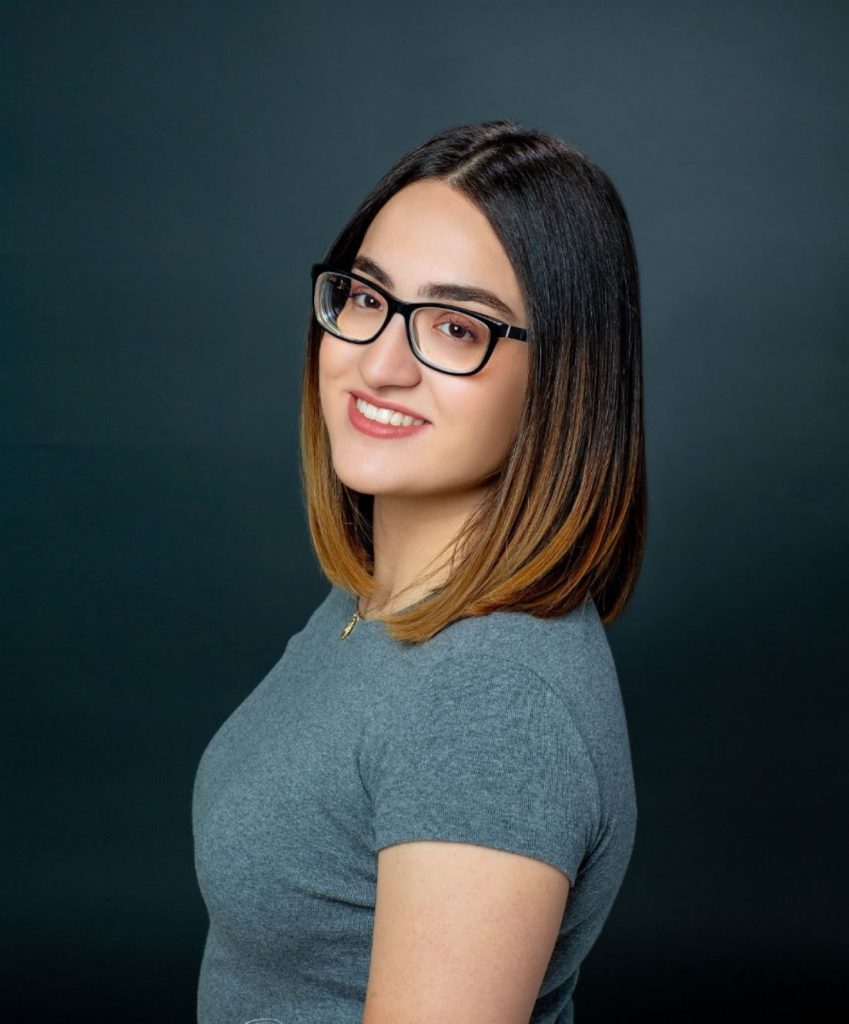 My name is Jeren Ghoujeghi and I'm a freshman at Wayne State University, studying Public Health and pre-medical studies within the Irvin D. Reid Honors College. I started reffing in the spring of 2016 because, coming from a family of soccer referees, I wanted to be a part of our nightly dinner debates.
Reffing has made me gain confidence in myself because I've learned how to make and articulate the right decisions. Additionally, I've come to appreciate the beauty in how officials operate together as a cohesive unit. I try to emulate this synergy in every facet of my life whether it be a group project at school or helping out around the house.
My favorite part of reffing is working as a crew with my family or classmates at tournaments. I find a lot of pleasure in being able to talk about a foul or call on the drive home or weeks later in class.
I can't talk about reffing without talking about my father and mentor: Nader Ghoujeghi. He has taught me the importance of detail, constant reflection, and humility on and off of the field.
When I'm not reffing, I enjoy fashion, painting seashells, and spending time with my loved ones. My career goal is to become an obstetrician-gynecologist serving underprivileged women in Metro Detroit.
My goal as a soccer referee is to continue working hard and see where it takes me. I have no intention of ending my referee journey before the age of sixty because I'm always having fun.
Referee Coach Class: Performance of Match Officials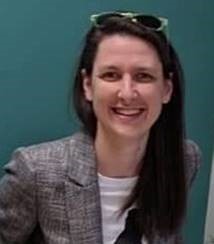 This month, we are reviewing the second task of a referee coach: evaluating performance of match officials. To most of you, this is very similar to what we used to call assessments. The referee coach must understand the level of the referees as well as the level of the game. Items we would consider challenging for a grassroots referee may be deemed normal for a regional referee. Knowing these differences is critical in effectively communicating recommendations for the individual referee and making sure expectations are appropriate for the level. While observing the performance of match officials, coaches are expected to take notes, while utilizing timestamps, diagrams, and shorthand to allow for optimizing the time the coach is observing rather than missing key moments because their head was down writing too much. Within these notes, the referee coach is expected to note challenges presented to the match officials and identify key match incidents (KMIs). These will become discussion points (positive or improvement areas) with the crew during a post-game team reflection and written feedback.
During the training we were assigned a 30-minute video clip. We were provided the background of the game (DA National Final) and the level of referees (in this case all Regional Referees). From there we were tasked with watching the full clip as if it were a live game, observing and taking notes on the positives and improvement areas for each referee and the overall crew.
Next time we will review the third task of a referee coach, leading and facilitating the post-game reflection.
Our New Mentors
As we have written many times before, over 50 assessors and mentors are going through the mentor certification process. So far, the following mentors have finished the licensing process and have officially become U.S. Soccer Referee Mentor.
Luis Aguirre-Rivera
Brandon Barlog
Kristy Bos
Kalani Burghard
Thomas Coatoam
Jim DeBrabander
Jeff Dornseifer
David Esshaki
Bruce Falberg
Amanda Field
Richard Gilbert
Ron Grobbel
Sue Grobbel
Kaitlin Keck
Stan Krajkowski
Matt Krause
Derrick Mroz
John Nadzam
Jorge Padilla
Stephanie Pickerel
Alex Plum
Doug Prim
Francisco Villarruel

Congratulations!
John Bieniewicz Scholarship Recipient Monthly Interview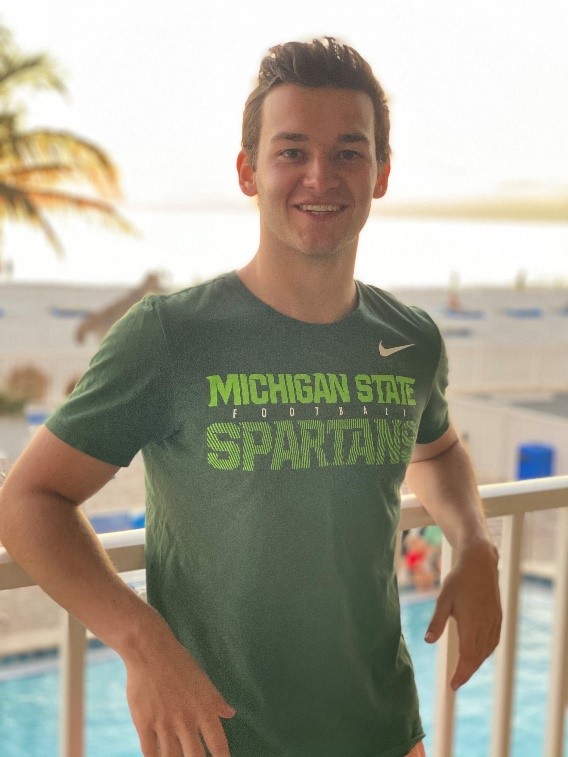 This month we will spotlight another previous John Bieniewicz Memorial Scholarship recipient. In the third interview of this series, we were fortunate enough to sit down with Kyler Brown. Below is the transcription of the interview we conducted with Kyler.
What college/trade school did you attend?
I'm currently an engineering student at Michigan State University. I am planning to graduate in 2023.
What are you studying?
Applied Engineering Sciences with a concentration in Supply Chain Management, and pursuing a Finance minor in Insurance and Risk Management.
How has the scholarship benefitted you?
The John Bieniewicz Memorial Scholarship benefited me in more ways than just college funds. Not only was the golf outing a phenomenal opportunity to connect with the family and hear their stories, but also to meet other referees and make more connections. The scholarship not only boosted my morale and confidence in refereeing, but also inspired me in the classroom to be even more ambitious and work harder and harder everyday to accomplish my goals for the future.
How has John Bieniewicz's story impacted your life/decisions?
John's story has influenced me to focus and improve my game management, awareness on the field, and be proactive during pregame discussion to ensure safety of referee crew and players on the field. I try to be a leader on and off the pitch by passing on information I have learned from my mentors to the next generation of referees.
How are you carrying on John's legacy?
John's tradition of being a family person reminds me to stay connected with family no matter where I am in life, or how tough times may be. Every time I reach a new level of officiating I make sure to share it with my family afterwards. If I have a game near my family or the game is being covered on live stream, I will update them when and where, and then we will have a nice chat afterwards about the game. Anything I can do to stay connected with family members is important to me.
What advice do you have to high schoolers or young referees?
It is important to find yourself. Not everyone can be the same person or type of referee, everyone has their own style. Be observant in life and learn from your own mistakes, and those of others. Maintain good rapport on and off the field with as many people as possible as there may come a time in life or during your match where you need a friend to help you through situations, or a captain to calm down a "hot head." This can help alleviate pressure away from you. Lastly, SMILE, it's contagious.
Thank you, Kyler.
Thank you.
John Bieniewicz was a long-time soccer referee who passed away on July 1, 2014 after being assaulted and sustaining a fatal injury while refereeing a soccer game. To all who knew him, John's passion for soccer was only surpassed by his love and devotion for his family. In John's memory and in conjunction with his family, The Michigan Referee Committee has established a scholarship fund for five high school seniors who share his passion for soccer. Attached below is information regarding the John Bieniewicz Golf Outing which helps fund the scholarships and the scholarship application for anyone who is interested in applying.
Reminder: If you are a high school senior and plan on applying for the John Bieniewicz Memorial Scholarship the deadline is March 22, 2021
Instagram: @jbieniewicz_scholarship Facebook: John Bieniewicz Memorial Scholarship
What is Your Call?
In the February newsletter, you were given a clip of a possible foul. The survey asked you to identify if a foul existed, and if it did, by whom with possibly with what disciplinary action.
The February video was this.
Out of 19 people who took the survey, a great majority of respondents correctly said it was a foul by the defender and a yellow card should have been given to the defender. As the white team progressed toward the opponent goal, the defender committed a foul to stop a promising attack. A few people chose the option with a red card. But because the attacker did not have control of the ball or did not have the clear likelihood to control the ball when the foul occurred, it was not a DOGSO (denial of an obvious goal scoring opportunity).
For this month, we have selected another video on challenge and a possible disciplinary action. You can access the video here.
You can submit your answer here.
Tip of the Month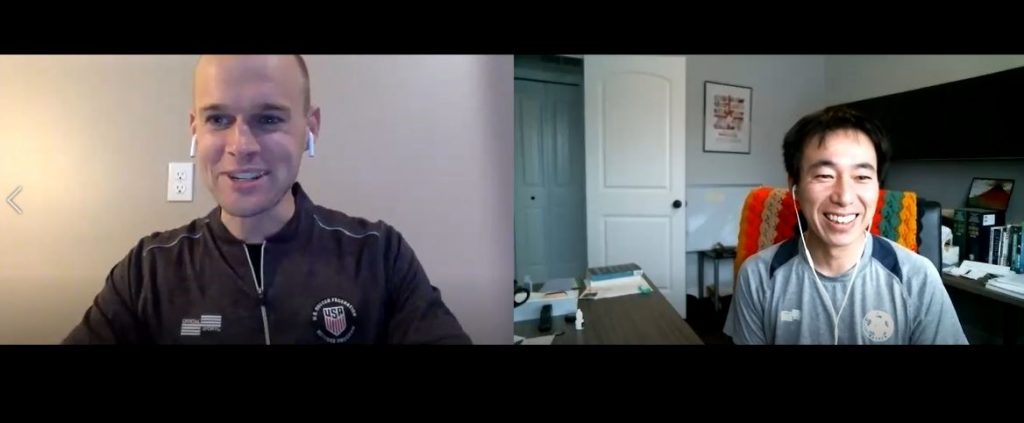 How often do you think about your psychological or emotional status as a referee? How do you psychologically prepare yourself for a match? When you make a mistake on a game, how do you overcome that feeling of, "I just screwed up…"?
As referees, we often talk about our physical fitness, knowledge of the LOTG, etc. We may also talk about time management, recovery, etc. off the field. But how often do we pay attention to our mind? This month, we interviewed Nick Balcer, National Assistant Referee, to learn about how he prepares himself for a match. Do you think he prepared for his debut MLS game differently than he normally would for a USL match? Find out here.
Referee Mentor Development Program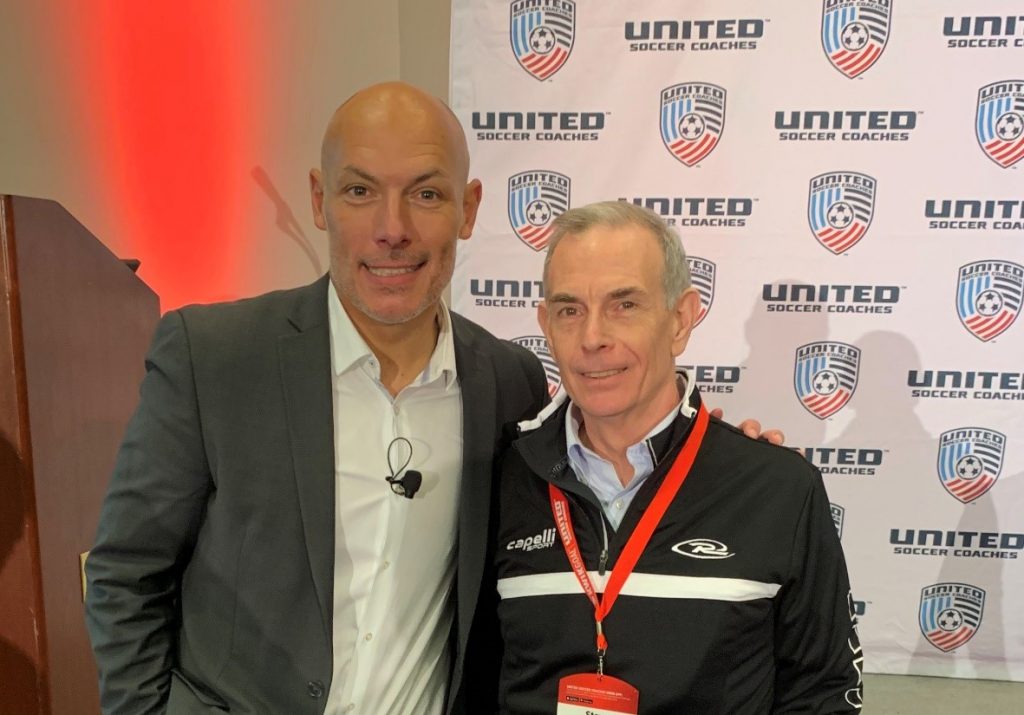 I have played soccer since college and still do on Sundays prior to COVID, and I hope to after the pandemic ends. I started to get involved in soccer here in Michigan in 1998. I am currently the President of Northville Soccer. I have also coached teams in the past and I started refereeing around 2000. I volunteer time to MSYSA and MSPSP and most importantly, simply love this sport.
I cannot say enough on how warm and welcoming our instructors Yuya, Ron, Jeff, and Nichole and my fellow student referee mentors have been. They create a safe space to fail, learn, and develop your skills. I enjoy being immersed with the specific language and structure of USSF, FIFA, and IFAB. Also, a shout-out to our Michigan Referee Committee, as many states do not have such a dedicated group of instructors like ours.
My group of budding referee mentors including myself presented their 4-slide PowerPoint field presentation on Wednesday February 17 over Zoom. These field sessions cover the essentials to help instruct Michigan's new grassroots referees to develop the tools and confidence to officiate games.
Our field sessions take into account working with possibly 5 other referee mentors/coaches who are tasked directly with communicating the activities and offer specific feedback to the new and recertifying referees. Our guidelines and teaching are based on the PEACE model: a well-grounded education in theory and practice. Ideally, the field sessions create situations commonly found in a game which are then repeated. We then progress with more complex situations and/or potential game chaos to help referees identify and pick out key elements of the game.
I hold a few coaching licenses and drew from my background in the importance of realistic and repetitive tasks geared for the referee, even though picturing these sessions from paper into real-world activities will take time to perfect. Also, I'm sure to learn from our Michigan professionals with their years of experience.
I like to referee because I get to work with a crew to official the game, having life-long fitness, and practicing emotional control in the face of elevated situations. Also, the overall joy of having the best seat in the house and observing professional soccer coaches first-hand.
Who's Who in Michigan: Dena Conine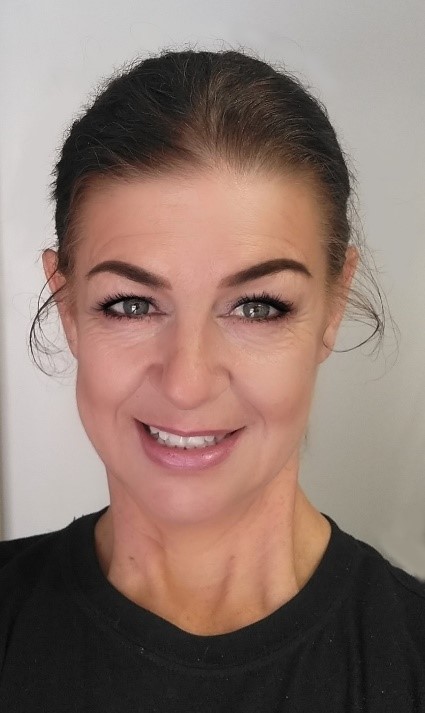 Refereeing was not my aim. I came to it later in life and for reasons of necessity: cash and convenience. I played adult soccer, yet my core sports were basketball, volleyball, and track. I played basketball and volleyball (dual sport) at Tri-State University, now Trine, near my hometown all with the commitment to be on the track team. Disappointingly, the track program was canceled my first spring. Not willing to forego track, I transferred the following fall to MSU where I competed in the pentathlon.
Fifteen years and five kids later, my focus became soccer in full force. I was a youth and high school coach, club team manager, and Michigan Hawks ECNL Club Admin. My eldest son decided to get certified to referee when he was 16 years old. I added to my soccer task that of driving him, sitting in the parking lot, or watching his games. I saw a whole new side to the game.
Many times, the referee crew would be shorthanded. After I realized the need for referees and potential to make my chauffeuring a break-even adventure, it didn't take long for my eldest daughter Raechel and me to certify the following year. I became an educated chauffer who traveled with referee bag in the trunk hoping it wouldn't be needed. However, I found myself filling in on several games when either my children's games or my referee kids didn't have a full crew.
I had so much to learn. I remember my very first center. It was an utter nightmare! I almost quit. I stuck with it, immersed myself in the LOTG, watched some of the best referees in our area, asked a LOT of questions, and accepted as many games as my schedule would allow.
I became more confident, found it to be great exercise, began to relax and enjoy the game. Receiving my first invitation by Roger Blasey to State Cup quarter finals as a U10 center, I was elated. Yes, I was excited about a U10 game. That lower-level invitation started a quest for higher level games. I learned so much from others and gained a new understanding of the steps to develop my referee skills.
I upgraded through the old system to become a Regional Referee (former Grade 6). Carlos Folino, Chico Villarruel, Ron Grobbel and many other made opportunities for me to work finals in USUSA, AWS, State Cup, and six MHSAA Finals as well as some high-level games including WPSL, NPSL, PDL, USL, etc. Exciting as those were, some of my most enjoyable moments have been working on the same crew with my family members, particularly my daughters (ok, sometimes my husband too 😉). One of my daughters won Michigan and Region II Young Female Referee of the Year. Another went on to play in the Big Ten. And another is currently playing college soccer.
For a few years we had seven people in our family officiating at the same time. I saw the excitement and frustration of being a referee at multiple levels. The day-to-day interaction with them helped me understand the other side of assigning and mentoring. They helped me relate to the larger referee community by being more patient and understanding, knowing that each referee has other responsibilities, circumstances, goals, and limitations. As a Regional MSPSP and local assignor, I try to employ these acquired perspectives whenever helping referees establish their goals. It is deeply rewarding to watch their journeys and see them succeed.
I have a degree in Agricultural Communications from MSU (Go Green!), so when I'm not assigning, mentoring, or refereeing, I am dreaming, planning, and working on my Purebred Angus Beef cattle program or tending our laying chickens. We have a cow-calf production and market operation that is rewarding from birth to show ring or freezer. There is nothing like each spring seeing new calves on the ground and each day gathering fresh eggs. So, if I am on radio silence, I'm most likely on a tractor, in a barn, or on a different type of field enjoying what I love.
Working with Your Assignor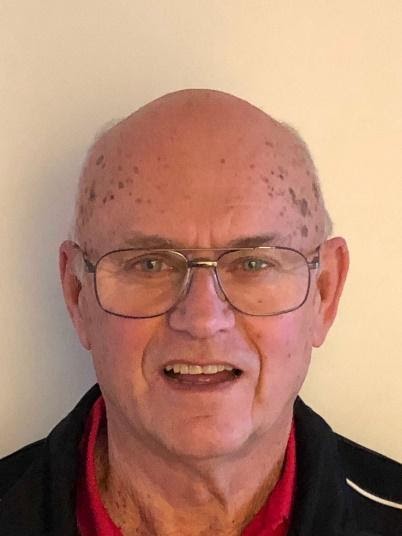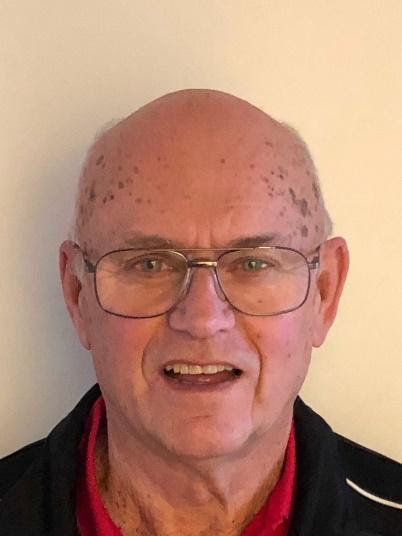 As we go through the recertification process and anxiously look forward to the end of the pandemic, let's re-examine the use of GameOfficials for assigning and relationships with the various assignors who use the platform.
With the introduction of computer software to assign games, the assignor's job was supposed to become simpler and subsequently less time consuming. Has this really transpired? The answer is both yes and no.
Using GameOfficials, the assignor or various leagues load games into the software (Game #, location, date, time and teams). The game schedule is then available to start assigning. Each assignor maintains a database of officials in their group that they will use for games. This is a positive influence on assignor productivity.
In GameOfficials, on the officials' side of the software, each official must put in availability because the default setting is "not available." This is done with a calendar and time of day feature that, once entered, makes the official show in the assignor's view as available. If an official has not entered availability for the time and date of a game, they will show unavailable. The assignor goes through games for a day in question and selectively offers games to officials. Assigned officials have 72 hours to accept or decline an assignment in the software. Games not acted upon by the official in that time frame will be auto-declined by the software. Games declined by an official for whatever reason will need to be assigned to someone else.
By this time you can see that assigning software is interactive. It takes close attention by both officials and assignors to make it work successfully.
What works well currently? For the most part, loading large schedules of games has been simplified. If the MSPSP or State Cup schedules had to be loaded onto the software by each assignor, it would involve a lot of work. Assigning multiple games in Game Officials is relatively easier if officials used it correctly.
Currently assigning in GameOfficials has problems. In order to help the assignors with this, I want to share some of the issues with you.
In order to get an idea of the current issues involved, I talked with John Corbett, the State Director of Assignors for the Michigan Referee Committee. He shared the following.
The number one problem is officials are not keeping their availability up to date on Game Officials. When assigning referees to a game, the more available referees that show in the software, the easier it is to offer a game to a qualified person for the Referee and AR positions. Officials who have not entered availability for that time and date will not even get on offer. The flip side of the availability problem is someone who has entered an availability and declines the assignment listing a reason ( You must list a reason when you decline) that has to do with something that they neglected to remember when they first entered their availability or something that has come up since, making them unavailable. In order for the GameOfficials system to work for both parties (officials and assignors) availability has to be valid and accurate. You are expected to accept assignments that match the availability you entered.
Solution to availability issues: The most important factor is to keep your availability up to date. We all lead busy lives and things change constantly. Setting aside a few minutes each week to examine your refereeing availability and updating it will save your assignor lost time when you have to decline a game that you have become unavailable for and forgotten to change in GameOfficials.
A few other habits will help:
Respond to offers in GameOfficials within 24 hours so the assignor can move along. Even if you have to decline a game, doing it quickly will allow the assignor to offer the game to someone else right away. Letting a game offer auto decline because the offer has expired should not occur. Check your email daily and act on the offers of games.
Honor your game assignments: "Shopping" for games is not ethical behavior. Assignors (given the means) will work to promote you when a higher level assignment is possible. However, the process to be released from one game and be assigned to the higher level game requires the assignor of the second game to ask the assignor of the first game to release (un-assign) you. Do not accept multiple assignments and then turn back ones you no longer want.
Another helpful thing you can do once you update your availability is to send an email to your assignor to let them know that you are available to fill in for any openings that may happen for the coming weekend. Your assignor will appreciate this and you will probably get some more games to show for it.
Assignors are trying to be fair about doing their jobs by rotating referee assignments and AR assignments so accept some AR assignments. Assignors are responsible for referee development. The newer referees who are trying to move up need increasingly demanding assignments. Remember almost two thirds of the assignments are for ARs. Don't "cherry pick" referee assignments and decline AR offers. If all the referee assignments were filled by "old hands" new referee development would come to a standstill.
Assigning referees can be a hectic and oftentimes frustrating job. By showing assignors you are typically reliable and accept games that match your availability, you make the assignors' job easier.
---
Michigan Referee Committee

State Referee Administrator (SRA): Carlos Folino
State Referee Chairman (SRC): James Wheeler
State Youth Referee Administrator (SYRA): Ronald Grobbel
State Director of Referee Development (SDRD): Yuya Kiuchi
State Director of Assignors (SDoA): John Corbett
State Director of Futsal (SDF): Richard Gilbert
Email addresses are the title in parenthesis plus @michiganrefs.org
Please reach out to us!
If you have any referee-related stories to share or someone you think should be featured in this newsletter, please reach out to us at sdi@michiganrefs.org.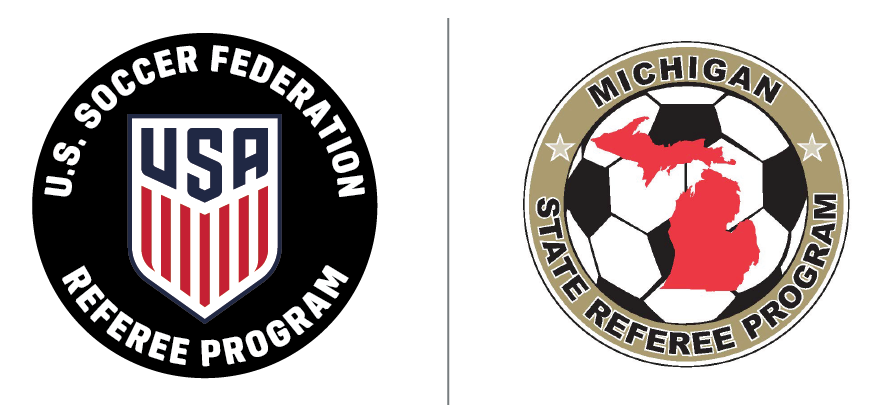 MRC announcements
We are in the middle of the recertification process. We hope you will take a Many of you may be wondering what will happen with the spring soccer season. You can find the latest information here.
recertification class soon so that you will be able to officiate in 2021. You can find the recert information here. If you know anyone who would like to become a referee, we offer numerous grassroots referee classes, as well. You can find relevant information here.
Contact one of us on the Michigan Referee Committee if you have any questions.