February Newsletter
Volume 3, Issue 2
February 1, 2022
---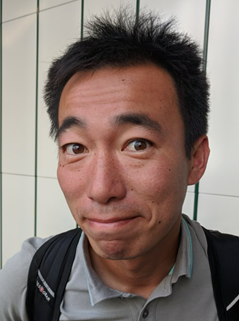 Welcome to the February issue of the MRC newsletter. I hope you are getting ready for the spring season. Many of you are already officiating indoor soccer. But before you know it, your spring season will start.
If you have yet to recertify, you should do so in the next few weeks. There will not be many recertification opportunities after March 1. If you do not have a 2022 badge, it means you are not registered as a referee yet. Contact us if you have any questions.
As always, our February newsletter is full of exciting stories and information. We are featuring Rebecca Craig for "Referee of the Month." Ivan Padilla is the feature official in "Who's Who." We have stories about the United States Coaches Convention, the U.S. Soccer virtual national camp, etc.
One of the key stories of this month is women and soccer officiating. Once I became the State Director of Instruction in early 2020 and the State Director of Referee Development in Summer 2020, I made it a focus area to increase the number of female mentors. Once I became Michigan's assignor for MLS Next, the highest-level youth league in the U.S., I made it a goal to increase the number of female officials assigned in the league. Below, you will see our achievements so far. Just between Fall 2021 and Spring 2022, we have almost doubled the rate of female officials on MLS Next. There will be so much more to come, including more female officials on U16 and above games.
Beyond this newsletter, please be sure to follow our Twitter (@MichiganReferee), check out our blog, and subscribe to our YouTube Channel.
Referee of the Month: Rebecca Craig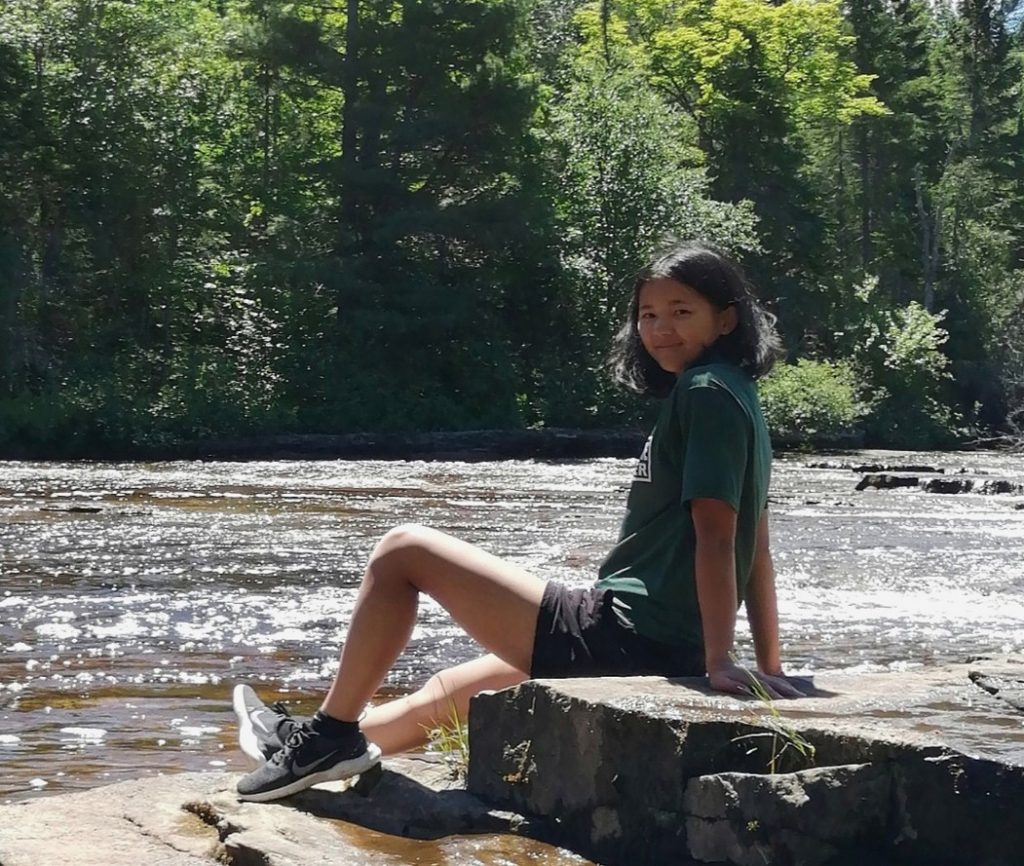 When and why did you start refereeing?
I have been a soccer referee for 4 years, starting at 13. When I was younger, I played soccer for CASL and my high school and wanted a different perspective. After hearing good things from a friend who officiated, I signed up for my first class and haven't stopped since.
What do you enjoy the most about refereeing? What are some of your best refereeing memories?
I really love tournaments: getting lots of games and getting to know a certain crew. I fondly remember a certain tournament with one game being during the summer on a cool summer morning. It was my first time centering on turf and I was excited but also nervous. The game went great and I loved the feeling of sprinting down the field, following the game, and feeling that rush when play is hot. Another fond memory is from summer tournaments when I was driving far and having the highway to myself, taking in the beautiful sunrise as I play my favorite music.
What would you like to achieve as a referee?
I'm happy with my progress as a referee. While the U9 and U10 games are great fun, I've really found growth in the premier games with older players. Since I've started doing those with more experienced teams and referees my confidence has greatly grown. In the future, I'm very interested in becoming a regional referee once I really get a hold on these premier/older games.
What do you do when you are not on a soccer field?
When I'm not refereeing, I'm a welding student at my community college and will start my welding engineering program at Ferris State University in the fall. Along with classes, I spend my time in the gym and lifting, making sure I can keep up with the players and for personal enjoyment. I love movies and watch many, my favorite being Hacksaw Ridge. I'm also a big Marvel fan. Team Cap all the way!
How has refereeing impacted you?
I started refereeing at age 13, an impressionable age. Being a referee shaped me to be a strong, confident person. I really learned how to be flexible and work with a team, and there is something about being yelled at by coaches, parents, and players that really toughened me up. I'm grateful for what my years on the field have taught me.
Women and Soccer Officiating
Both soccer in general and soccer officiating continue to be a male-dominated world. Even though U.S. Women's National team consistently outperforms their male counterpart, the women's team continue to be underpaid. Many referee assignors assign less experienced referees to women's games over men's games. Many referees consider women's game to be easier.
While we must work hard to change these trends, some of the changes can happen locally. It was only a few years ago that our referee committee had no women. Today, two of our four managers are women: Kalani and Nichole. In January 2020, we had 83 assessors. Only 9 (11%) were women. Since then, we have almost double the ratio of female mentors and coaches with 12 female mentors out of 57 mentors (21%).
How do things look like on the field? In Fall 2021, MLS Next (the highest-level youth league in the nation) had 118 games in Michigan. There were 352 individual assignments made (2 slots were not filled due to a referee not showing up to the games). Out of 352 assignments, 46 spots (13%) were filled by female officials. For Spring 2022, MLS Next is right now scheduled to have 81 games with 243 individual assignments. Now, 57 of the 243 slots are covered by female referees (22%).
We still have a long way to go. But it is undeniable that positive changes are happening. It is, however, important to note that these changes happen only if a conscious effort is made by those with power and responsibility, including assignors. With female referees traditionally assigned to younger-age group games, not many might have much experience with U-18 boys games. An assignor, then, might assign a well-experienced assistant referee and a mentor. These efforts will ultimately affect how teams and players (all MLS Next teams are boys teams) perceive female officials. When a sister of a player watches their bother's game officiated by a female referee, it may help her feel she could do the same one day.
Representation matters. It is not just Stéphanie Frappart, Tori Penso, Salima Rhadia Mukansanga, Katy Nesbitt, Felisha Mariscal, and other FIFA referees that lead the way for gender equality and equity. There is so much we can do in the state because sports can be a driver or a denier of social justice.
Six More Mentors
We are very happy to announce that we have added six people to our mentor list. The new mentors are: Dean Kimmith, Kerry Martenis, Larry Olsen, Brad Heers, Jake Brochu, and Steve McGuirk. All of them have gone through the mentor development program first to be trained as a mentor, and then through the U.S. Soccer mentor licensing process to officially earn a mentor license.
These new mentors have already taught some brand-new referee classes and grassroots referee recertification classes. Once the weather gets better, they will be helping us out with field session and performance observation, as well. We will soon announce a mechanism with which any referee is able to request a mentor at their game. So stay tuned and look for opportunities to receive feedback from our mentors.
Here is the latest list of referee mentors in the state.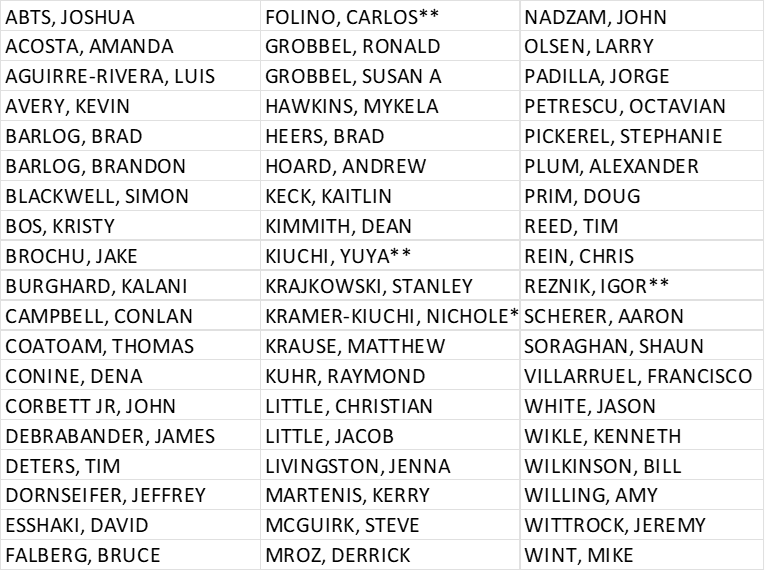 * denotes a referee coach
** denotes a national referee coach
Michigan Referees in Florida
While some of us were stuck in cold Michigan, some referees went to Florida to officiate. Here are some pictures from two of the events where Michigan referees officiated.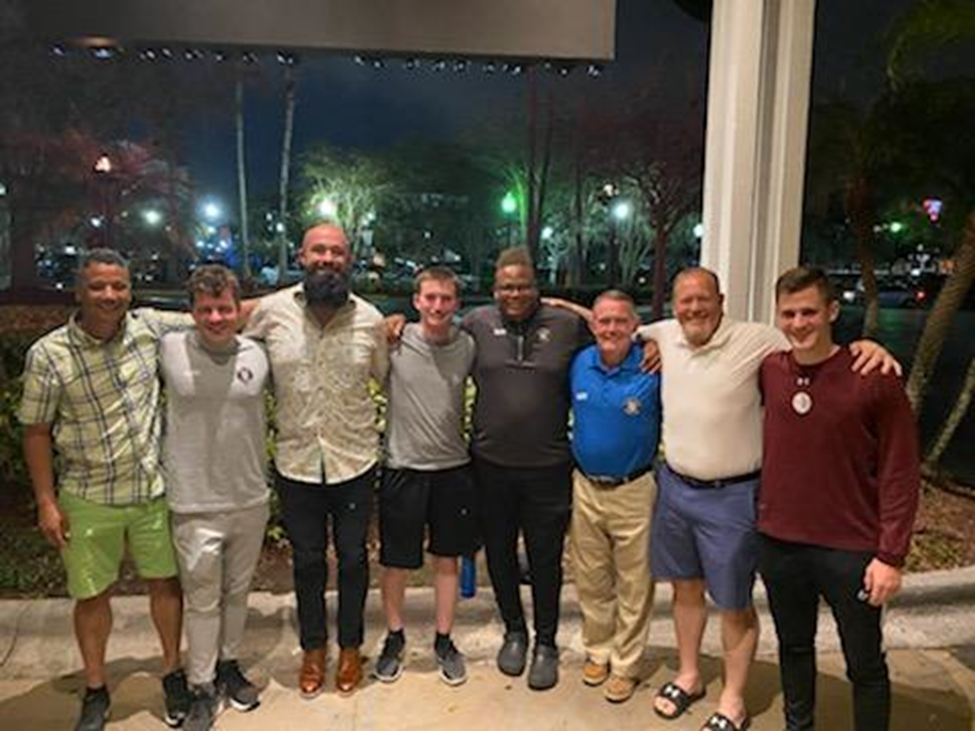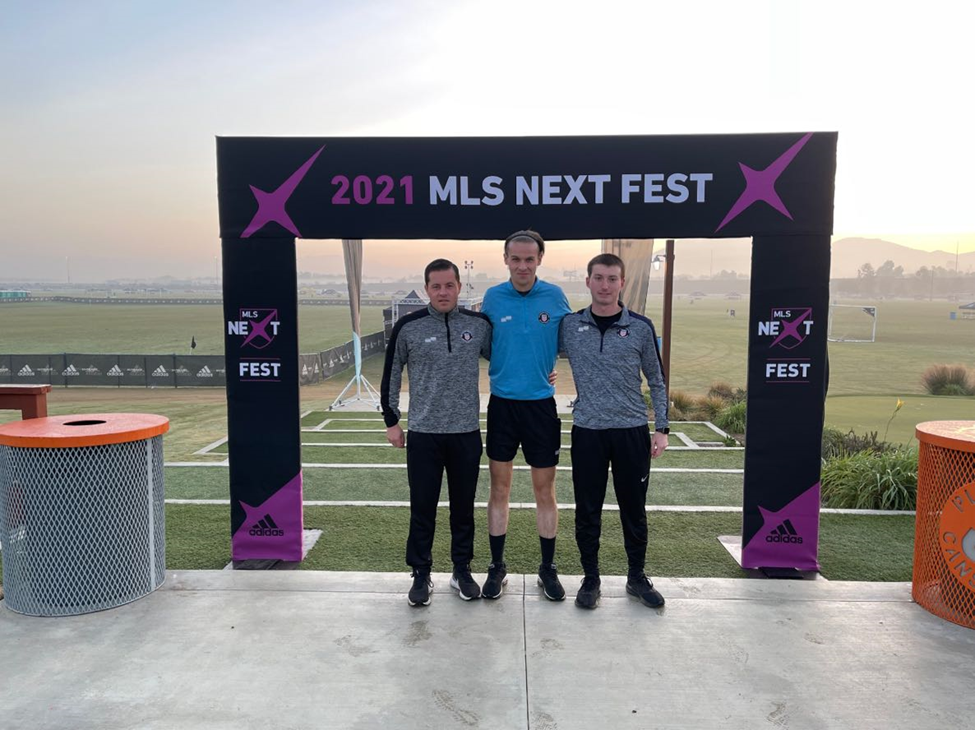 Although traveling out of state in winter months is not possible for everyone because of work, family, etc., there are also games at indoor facilities in Michigan. It is great to stay sharp both physically and mentally by continuing to officiate.
Furthermore, more and more tournaments are looking for out-of-state referees to help them out with assignments. While the number of referees is low across the country, the number of games has gone up. This means many events are struggling to find referees. If you are interested in out-of-state opportunities, there are many. Ask your referee friends and they may know of opportunities. It is always fun to visit somewhere new and meet new people.
Case against an Orange Card
Have you heard the expression, "an orange card" before? Oftentimes it is used to describe an offence that is worthy of something between a yellow card and a red card. Think of a challenge that you think a yellow card would be too lenient but a red card would be too harsh.
When you attend a referee educational session, we encourage you to avoid using the idea of an orange card. The reason is simple. You don't carry an orange card. You will never show an orange card. You will always have to pick between a yellow card or a red card. So answering, "That is an orange card tackle" to an instructor is a meaningless response.
Even if you are split between a yellow card and a red card, challenge yourself to pick one or the other, just like you would have to do on the field. After all, it's just a classroom session. It is not critical even if your decision was incorrect. But if you pick one and if your choice was correct, you will gain confidence and you will learn that your thought process was correct. If you pick one and if your choice was wrong, you will still learn how you should have analyzed the situation to reach an expected answer. Either way, you are learning.
But if you say "an orange card," you are close enough to be correct that you are less likely to learn. Challenge yourself. Don't be tempted to say, "It's an orange card," "It depends on the context of the game," and anything similar to avoid committing to your own decision. Again, it does not matter even if you are wrong. What matters is that you learn so when you see something similar, you will know what to do.
Report from the United Soccer Coaches Convention
United Soccer Coaches, an association of soccer coaches in the U.S., hosted its annual convention in Kansas City, MO, in mid-January. For the first time, the convention held a two-day event called "A Celebration of Soccer Officiating." Targeting toward both referees and administrators, the event invited numerous notable speakers. From the MRC, Carlos Folino and Yuya Kiuchi attended the session. Others in attendance from the Michigan referee community included Chico Villarruel, Steve McGuirk, Doug Prim, and Oscar Castaneda.
The panels included discussions on being an assistant referee, challenges faced by assignors, women's soccer, to name a few. Both Carlos and Yuya helped conduct a field session with about 12 referees on site. The field session was led by Rick Eddy and Abbey Okulaja.
At the conclusion of the event, Esse Baharmast received this year's Walt Chyzowych Fund Lifetime Achievement Award.
Meet Our New Regional Referees
Last month, we introduced you to two of our new regional referees: Eric Budd and Mark Lorkowski. This month, please welcome Jared Brzezniak, Jamie Crosby, and Rob Ruta as new regional referees!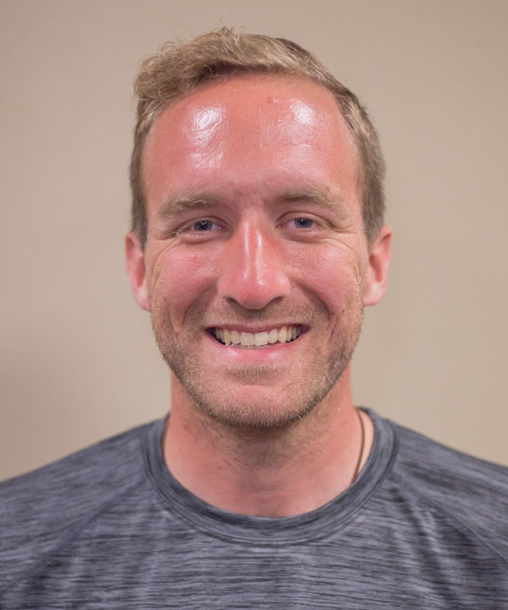 Jordan Hunt
"I am so happy all the hard work paid off and I am upgrading to a regional referee this year. I am ready to be challenged mentally and physically on high level matches throughout the state. My advice for upcoming referees is to move with confidence and work your tail off. I like officiating because it's a great way to stay around the game I love and get a source of adrenaline. I like the professionalism of the referee community and the quality of people inside it. I like to officiate because it is great to work together as a team and communicate with others. MRC has built a great supportive community of talented referees that all dedicate their time and energy to the game. As a referee knowing you can trust MRC referees during the heat of the game is a critically important tool to have."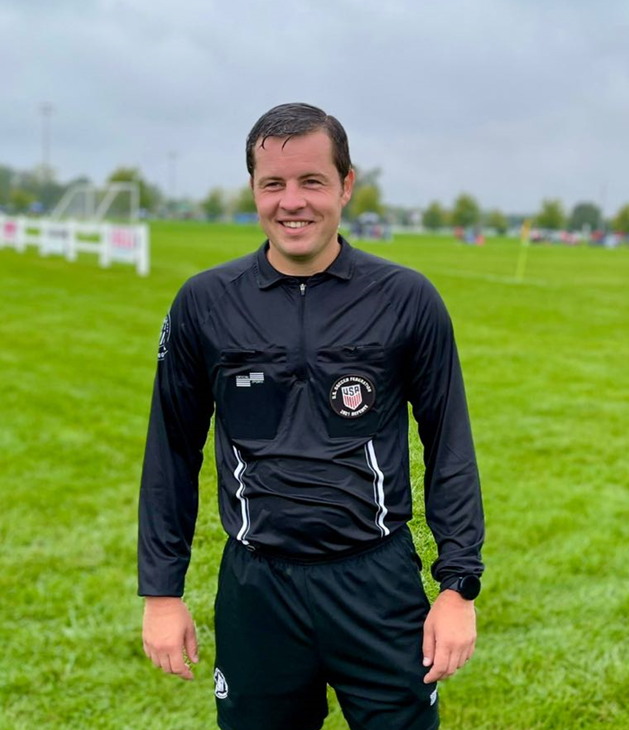 Jason Cross
"My upgrade process was supposed to begin in the spring of 2020. Unfortunately, due to Covid I had to wait until 2021 to begin completing the fitness test and assessment components.
"The hardest part of the process for me was the fitness test because I had allowed my fitness to deteriorate while on lockdown. I struggled with fitness as spring came around but I trained hard and in the end was able to pass the test and move on to the next step.
"My favorite part of the upgrade process was the assessments. As referees we already have a difficult job going onto the field and doing our jobs well under pressure from players, coaches, and spectators. Now you add on an assessor watching you referee and giving you a pass or fail at the end adds even more pressure. For me that extra pressure pushed me to work even harder on my games to show my assessors what I was capable of. I passed all 3 assessments and moved on to the final steps which were to pass a test on the laws of the game and to complete the classroom component which was held via zoom this year.
"My favorite thing now that I am a regional referee and have received my badge is the little smile I get and happiness I feel every time I pull my regional referee badge out of my bag and place it on my uniform with pride. It was a long process but well worth it.
"I plan to continue growing as a referee and keep pushing myself towards my next goal which is to become a national referee.
"My advice to referees who want to keep advancing is to work on fitness. One of the most valuable things to a referee needs to be their fitness. Secondly, I would say keep challenging yourself and your assignors. Always self-reflect after games and ask what you could have done better. Ask fellow referees for feedback and always try to learn even as you become an advanced referee. Challenge your assignors to give you more challenging games, we grow the most when we get put outside of our comfort zone. Lastly, have confidence in your skills and believe in yourself as you continue to grow and find success as a referee."
U.S. Soccer Virtual National Camp
As was noted in the January newsletter, some of our referees attended an in-person U.S. Soccer national camp in California in December. On January 8, the U.S. Soccer hosted a virtual national camp for national camp invitees who were unable to make it to the in-person session and for national referee coaches. The virtual camp followed a similar structure with the in-person camp. About 20 referees and 100 coaches were split into four groups and moved from a zoom breakout room to the next every 60 minutes. Each breakout room covered different topics, namely offside, challenges, handball, and tactical fouls.
From Michigan, Nick Balcer was invited back to the national camp for 2022. So he was one of the participants. Yuya Kiuchi was one of the instructors of the camp. Carlos Folino and Igor Reznik were also invited as returning referee coaches. For 2022, Carlos, Igor, and Yuya will be the national referee coaches in Michigan. There are 103 national referee coaches in the country. So it is great for Michigan to have 3 of them.
Mentor Development Group Progress
As was noted in the December and January newsletters, we have started the next cohort of the mentor development group.
In January, the development group met twice. The first session, led by Kalani Burghard and Nichole Kramer-Kiuchi, was for the participants to practice teaching a video clip. Showing a video clip and giving an expected decision is easy. But having participants share their decision and correcting them is a completely different task. Sometimes the discussion went off the track. Sometimes, the expected decision was unclear at the end of the session. All participants were able to experience how to show a clip, get participants to share their decisions, identify considerations they used, and reach a consensus about the video clip in 10 minutes.
The second meeting was about performance observation, led by Tim Deters. Tim shared some basic ideas about performance observation. For example, a post-match debrief should not last longer than 10 minutes. The debrief is not about talking about everything that happened in a game. Rather, it should be a short discussion over a few notable incidents. Tim shared several videos clips and asked participants how they would talk about them with referees.
In February, each participant will watch a game video and conduct a mock debrief with an instructor. The instructor will pretend to be the referee crew. The participants will have to "debrief" the crew as if they just finished the game.
The participants of the development group are: Meghan Brasseur, Tom Corsentino, Ashley Fromson, Leighton Kelly, Nick Raith, Rob Ruta, Pete Loria, Scott Manteuffel, Jim Dyer, Andrew Scott, and Michael Koziara. If anyone is interested in being a part of a future group, please contact your local District Director of Referee Development.
What is Your Call?
In the January newsletter, you were given a clip that showed a possible tactical foul. The survey asked you to identify what action would have to be taken.
The January video was this.

First of all, it's important to recognize that this is a foul and it happened outside the penalty area. Therefore, there is no downgrading of misconduct. Downgrading a DOGSO red card to a yellow card and a SPA yellow card to no card only happens with an advantage or with the offence inside the penalty area with an attempt to play.
With this in mind, we have three options: foul without a card, a SPA, and a DOGSO. Nobody chose "foul and no card." Is this a SPA or a DOGSO? The answer is, as 67% of you concluded, that this is a DOGSO. Let's look each of the considerations.
Direction: The play is headed toward the goal. The play is not headed to a touchline or a corner. The general direction is toward the goal.
Distance: The play is fewer than 10 yards outside the penalty area. Close.
Number of defenders: There is only the goalkeeper left.
Control: The attacker has control of the ball.
Based on these facts, this is a DOGSO situation.
This month, we will continue to talk about tactical fouls. What decision do you have? Access the video here.
You can submit your answer here.
Who's Who in Michigan: Ivan Padilla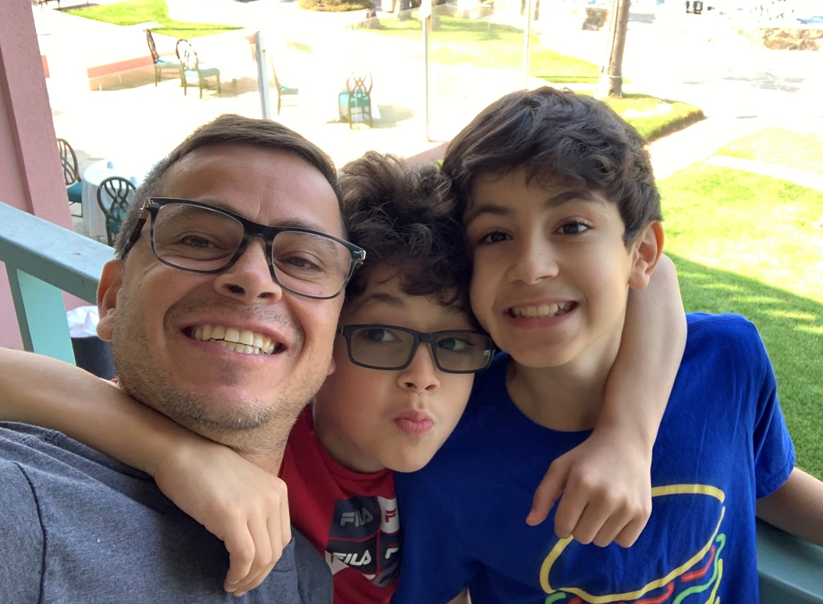 I came to the U.S. from Mexico in 2001 and started coaching U9-U10 boys in the Redford local league where few locals, including Pat Mathieu, invited me to become a soccer referee. I think I registered in 2002 and started refereeing in Redford's league. From there, I expanded to officiate at higher levels including semi-pro. I started refereeing because I love the sport and I love seeing competition enforcing fairness and respect.
I enjoy refereeing football (soccer) because of the management skill I have acquired to use in the game, and because I also can use them in my professional and personal life. Moreover, I can practice soft skills like empathy, communication, respect, and professionalism, with all match stakeholders so that I can be successful managing the game and the players and supporting the official crew.
I have been Regional Referee for about a decade and I decided to officially assist other referees and potential future referees, thus, I certified as U.S. Soccer Referee Mentor. In this position, I conduct referee performance observations on the field, teach grassroot certification class, do field sessions where I'm able to identify the potential of prospects, and review match videos for the Michigan Referee Committee to create educational materials used in certification classes.
Some of my best memories include participating in the Development Academy tournaments, now MLS Next, representing Michigan with high-profile referees like Marc Lawrence, John Douglas, and Nick Balcer. I refereed games with Pedro Trejo, now U.S. Soccer Referee Development Manager, and I met Jürgen Klinsmann, FIFA World Champion and former USMNT coach, and chatted with him for a few minutes. Another good memory is to have been the Center Referee for the Division One final in the extinct MDSL, with both teams praising the work of the referee crew.
On a personal note, my favorite professional teams are CD Guadalajara (Chivas), one of the few teams in the world that only utilizes players born in or descended from a specific nationality (Mexican in this case), and Barcelona in Spain. Many of the best players are formed or improved there. When I'm not on the field, I do from small to massive BBQ; I love cooking and being around friends and family. I'm an active volunteer and advocate for diversity, equity, and inclusion through my employer, and I'm platelets donor for the America Red Cross. Last year I donated 23 times, 86 times in the last six years with over 15 gallons of platelets impacting hundreds of lives, mainly children with different types of leukemia. In the off-season, I travel with my family and stay in shape wherever we go; I jog in trails, on the street, or in the fitness room.
My humble advice for new referees is to love what you do, have an inspirational aspiration, and work hard to achieve it. In addition, find a mentor, someone that can guide you, give you different perspective, and challenge you to improve; someone that will advocate for you, and that you will not let them down.
Playing in a Dangerous Manner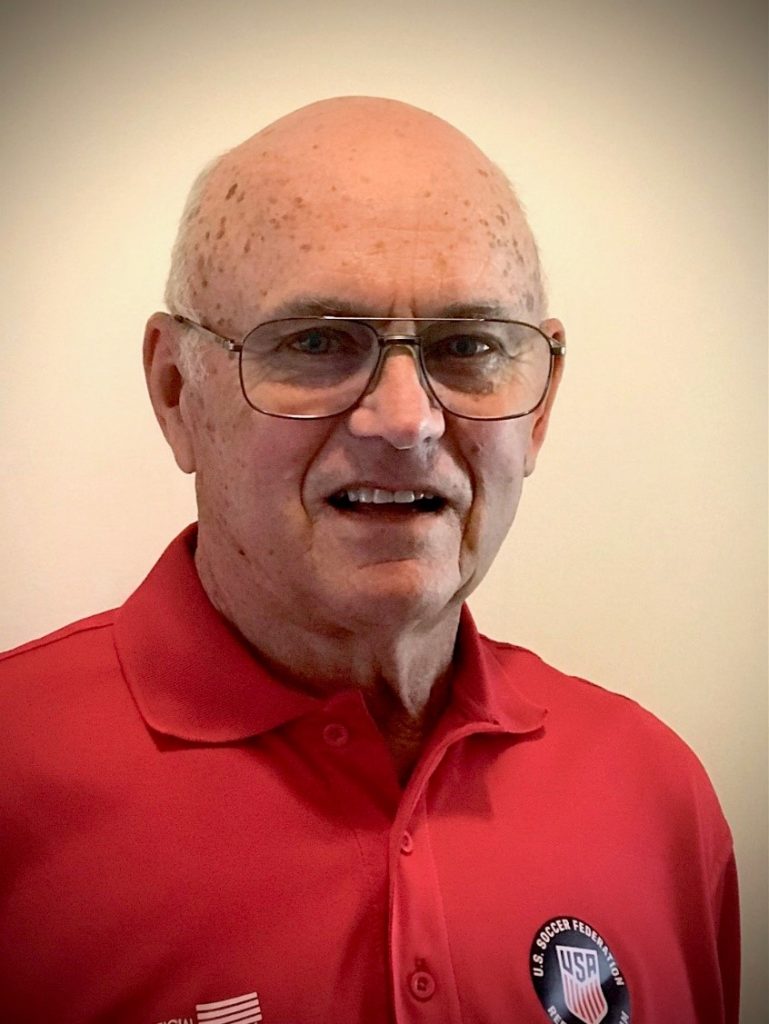 There are actions on the field during a match when performed by a player in close proximity to an opponent can be considered "Dangerous Play."
The definition offered in the Laws of the Game is "Playing in a dangerous manner is any action that, while trying to play the ball, threatens injury to someone (including the player themself) and includes preventing a nearby opponent from playing the ball for fear of injury."
The most common actions that you may see on your games include
1. Playing the ball while lying on the ground (including lying on and covering up the ball)
2. Kicking a ball in the air at chest or shoulder height
3. Heading the ball too low (at a height where normally a player would kick the ball with the foot)
All of these actions would need to be committed near an opponent to be considered dangerous.
How could there be any danger of injury to an opponent who is a safe distance away?
You observe a player with possession of the ball falling on the ground without any opponents within playing distance of the ball. The player, while lying on the ground, quickly reaches out and kicks the ball clear before anyone can approach. Has this action threatened injury to anyone? The spectators or coaches exclaim "You can't play the ball on the ground!" expecting the referee to blow the whistle for dangerous play. Is this a correct decision for the referee to whistle this?
Imagine this happened while the fallen player was in a crowd of teammates and opponents. If one of the surrounding players were to play the ball, it could cause an injury. If the player on the ground shields the ball with their body, then a nearby opponent would not be able to play the ball for fear of causing injury to the player. In such a case, play should be stopped.
Inexperienced players fall down and attempt to play the ball as they lie on the ground. To prevent injury the first thing they should do is stand up like the rest of the players. The referee can encourage this verbally if there is time. If the referee rightfully stops play to hold a kick, they should verbally warn the player about this.
The referee has to resist the hue and cry from the touchline and make their own decision whether an action constitutes dangerous play or not. It is not always illegal to play the ball while lying on the ground, as many believe. The referee must use his common sense in applying this part of the Laws of the Game.
Normally a high ball can be played with the head or chest to control it. When kicking the ball at this level a player is guilty of dangerous play if the action is in close proximity to an opponent. Two players standing shoulder to shoulder facing the same way trying to kick a high ball normally don't endanger each other. A high foot against an opponent who is unable to play because of the food is a reason to stop the game.
Occasionally an inexperienced player may stoop to head a ball that is being played fairly at knee level or below by an opponent. Experienced players know this and few will attempt this very dangerous play. Again, heading the ball at the knee level alone may not threaten injury. But if the player is surrounded by others, it may need to be penalized for dangerous play.
Remember, in any of the above cases, if there is contact made to an opponent it is no longer dangerous play. It is a directly free kick offence, and possibly with a yellow or red card.
While playing the ball on the ground is not prima facie against the LOTG, the referee needs to understand the definition of playing in a dangerous manner to correctly allow or disallow play.
---
Michigan Referee Committee

State Referee Administrator (SRA): Carlos Folino
State Referee Chairman (SRC): James Wheeler
State Youth Referee Administrator (SYRA): Ronald Grobbel
State Director of Referee Development (SDRD): Yuya Kiuchi
State Director of Assignors (SDoA): John Corbett
State Director of Futsal (SDF): Richard Gilbert
Manager of Performance Observation (mgr.observation): Tim Deters
Manager of Field Sessions (mgr.field): Jeff Dornseifer
Manager of Video Analysis (mgr.video): Nichole Kramer-Kiuchi
Manager of Pedagogy (mgr.pedagogy): Kalani Burghard

Email addresses are the title in parenthesis plus @michiganrefs.org
Please reach out to us!
If you have any referee-related stories to share or someone you think should be featured in this newsletter, please reach out to us at sdi@michiganrefs.org.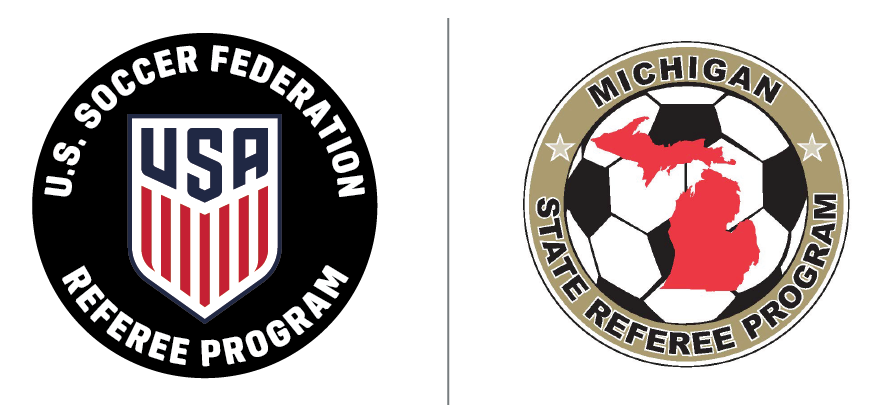 MRC announcements
If you know anyone who would like to become a referee, we offer numerous grassroots referee classes, as well. You can find relevant information here.
Contact one of us on the Michigan Referee Committee if you have any questions.