January Newsletter
Volume 2, Issue 1
January 1, 2021
---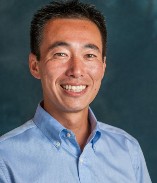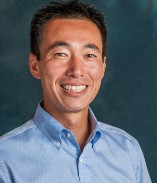 Happy new year to everyone! I hope 2021 will be a less eventful year for all of us than 2020 was.
Welcome to the January issue of the MRC newsletter. We hope all of you and your family and friends are continuing to stay safe.
Many of you have already finished your recertification process. We have a lot of recertification clinics scheduled for January. So please visit our website to start the recertification process. You can find the recert information here.
December continued to have a lot of learning opportunities for referees and mentor candidates. The mentor development meeting on December 15 had multiple future mentor candidates practice their video analysis skills to each other. The mentor workshop on December 16 focused on handball. Although the 2019-20 law changes streamlined the definition of the handball offense, some confusions continue to exist. I hope the workshop allowed the participants to better understand how to distinguish handball and a legal play. Many mentor candidates worked on the U.S. Soccer mentor certification training online, as well. They will be completing the MRC part of the certification process soon.
Over 20 referee classes took place in December. Some were brand new referee classes while many were recertification classes. But we are always looking for new referees. If you know of anyone who is interested in becoming a referee, please guide them to the Michigan Referee Committee website.
As always, our January newsletter is full of exciting stories and information. We are featuring Jim Wheeler as the MRC member of the month. Our regular content includes Referees of the Month and Who's Who. We are featuring Owen Smiley as the Referees of the Month, and Jerry Potter for Who's Who. Nichole Kramer-Kiuchi is going to share the recap of her first session of the U.S. Soccer Referee Coach License class in her article. Ken Wikle has an article about assistant referees.
We also have some exciting information. We were able to interview Peter Roose, a recipient of the John Bieniewicz Memorial Scholarship. You can also find out about the Young Referee of the Year Award for 2020 in this newsletter.
Beyond this newsletter, please be sure to follow our Twitter (@MichiganReferee) and subscribe to our YouTube Channel.
Michigan Referee Committee: Jim Wheeler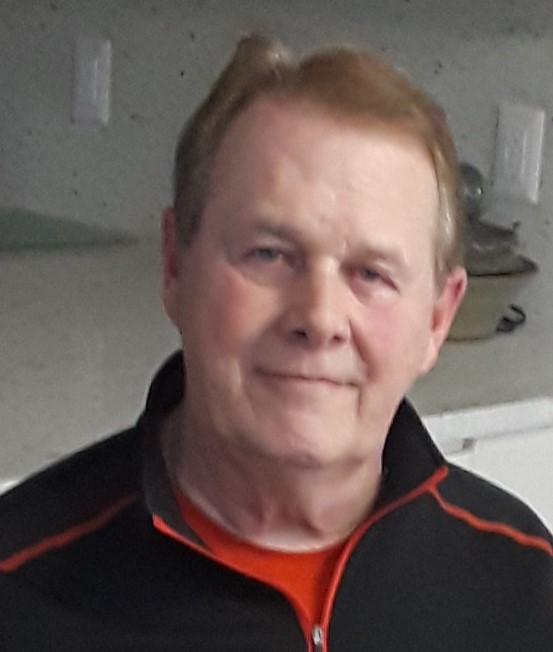 For the January, we interviewed the Chair of the Michigan Referee Committee, Jim Wheeler.
When and how did you become the Chair of the MRC?
I served as the Treasurer and Board Member of the Michigan Soccer Association in the early 1990s and worked closely with Fred Barnes who was the SRA at that time. When Fred decided to step down as SRA, the additional position of Chair of the MRC was established. Dale Brasseur was appointed as the new SRA and I was appointed as the Chair of the MRC.
How were you involved in Michigan soccer before you became the Chair?
I started in AYSO with my daughters and was an assistant coach and coach. I also served as a member of the local district's board. On the USSF side of soccer, I served as Treasurer and Board member of the Macomb County Referee Association Board. In the 1990s, Julie Ilacqua and Roger Faulkrner asked me to run for election as the Treasurer of the Michigan Soccer Association. I was elected and served on their Board for several years.
What are your major responsibilities as the Chair?
My main responsibility as Chair is to serve as the Referee Abuse & Assault Coordinator which entails processing complaints of assaults and abuses of referees. I am also responsible for any other duties assigned to me by the SRA.
What do you enjoy the most about being the Chair?
Working with all of the referees, young and old, to help improve their development and relationships with players, coaches and leagues.
What is your referee background? When did you start refereeing?
I started refereeing in the 1977 for AYSO when my daughter's team needed a volunteer referee in order for the team to play. Shortly after, I became USSF certified and officiated many youth matches of all ages. Fred Noocha got me involved in officiating adult soccer for the MSA. Steve Olson recruited me into the Michigan Intercollegiate Soccer Officials Association to officiate at the college level. I also became certified and officiated at the high school level.
What is the best memory of being a referee?
I have great memories officiating in several higher-level matches. But, the best memory I have is when I was able to referee the special Olympic matches.
What makes a good referee?
A good referee does self-evaluations after each match and encourages assessments from experienced officials and mentors
What advice do you have for young aspiring referees?
• Train to keep in shape (matches alone will not do the job).
• Keep up to date with all new pronouncements and interpretations.
• Keep availability up to date but do not over book your schedule (avoid timing conflicts).
• Maintain professionalism on and off the fields.
Thank you, Jim.
Thank you.
Intent or No Intent?
How many times have you heard a player say, "I didn't mean to kick/hit the opponent!" after you call a foul? How many times have you tried to get away without giving a handball call by telling players "He/She didn't mean to handle the ball"? When we talk about various types of fouls, we often use the word, "intent" or "intention." But it is a concept that we must move away from.
The refereeing world is moving away from intent (psychological and/or emotional) to fact (physical). Whether or not a player made contact with an opponent is factual. Whether or not a player made himself/herself unnaturally bigger is factual. No matter who you ask, there is only one question. However, once we start thinking about intent, we move toward a grey zone. After all, we can only guess what players are thinking.
You may have heard of the expression, "a tool versus a weapon." This is oftentimes used to describe an illegal use of arm, such as an arm colliding with an opponent in their face. Recent instruction from FIFA and its associated authorities has been to move away from the tool vs. weapon concept. Instead, referees are now instructed to describe facts (e.g. an arm across the face vs. an elbow into the face).
When you describe a game situation or analyze a video clip, listen to yourself. Do you ever use "the player intend to," "the player wanted to," or similar words? If you do, try to describe visible facts and use them to reach a decision. Did the player run 10 yards to challenge an opponent? Did the player swing his arm to maintain space? Was the arm above shoulder? Look for physical and visible facts, rather than speculating what a player might or might not have seen or thought.
Referee of the Month: Owen Smiley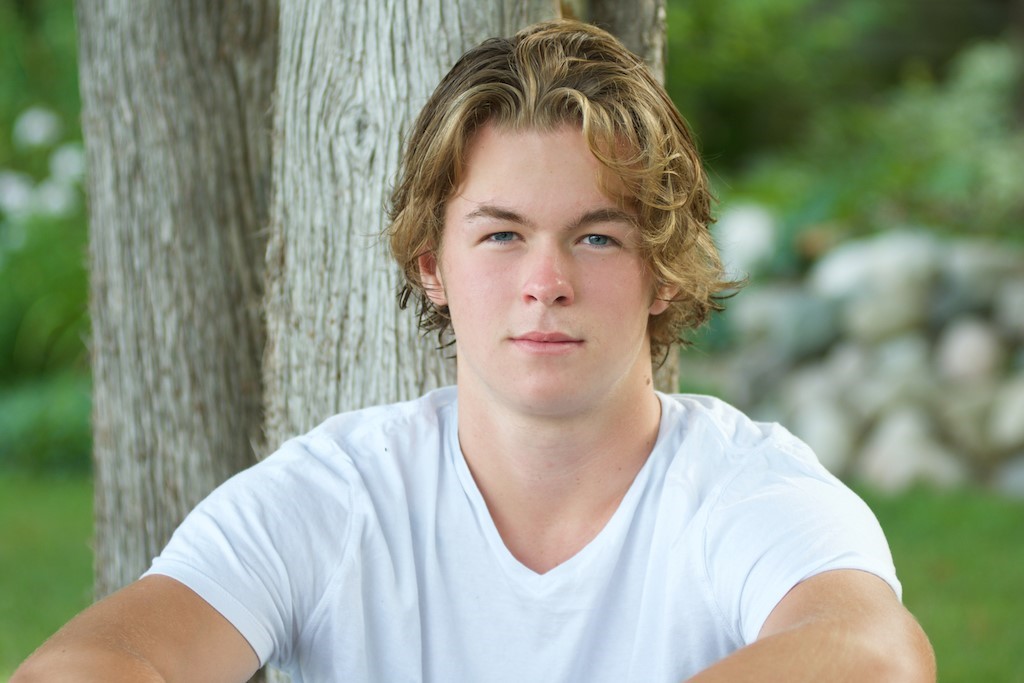 I started refereeing as soon as I possibly could, at the ripe age of 13 years old. My good friend Kyler Brown, also a referee, started refereeing 6 months before I did and would always talk about how much he enjoyed it, which influenced me into registering for the class myself. From the first U8 match I officiated, I knew that it was something that I wanted to pursue.
Refereeing is one of the many ways I feel connected to the game of soccer. I have played my whole life, and follow international and club professional soccer very closely. I love that refereeing allows me to connect to the next generation of soccer players, as I feel I am able to help share and grow the game of soccer with the next generation.
One of my favorite parts of refereeing is the opportunity to officiate with my family. My father and younger brother are both officials, and it is certainly a special experience to get to be part of a "Smiley Crew."
One of my favorite refereeing memories was at this year's State Cup, when I was selected to my first State Cup Final center. I was immensely proud to have been trusted with a whistle, but I was even more grateful that we were able to get back onto the field and hold a safe tournament given the circumstances.
One of my favorite aspects of refereeing is the camaraderie between fellow officials. Through the years I am lucky to have met so many wonderful people at various events. I love refereeing with new crews where I can learn new things and get advice on things I need to approve on. Part of why I enjoy refereeing so much is the opportunity to improve aspects of my game as well as offer advice to other officials.
In the future, I am planning on continuing to officiate as much as I can with the goal of being selected to referee at regionals. From there, I eventually hope to work towards my regional referee badge.
Apart from refereeing, I am a sophomore in the University of Michigan College of Engineering pursuing a degree in Industrial and Operations Engineering. My other interests include cooking, knitting, golf, and Tetris.
John Bieniewicz Scholarship Recipient Monthly Interview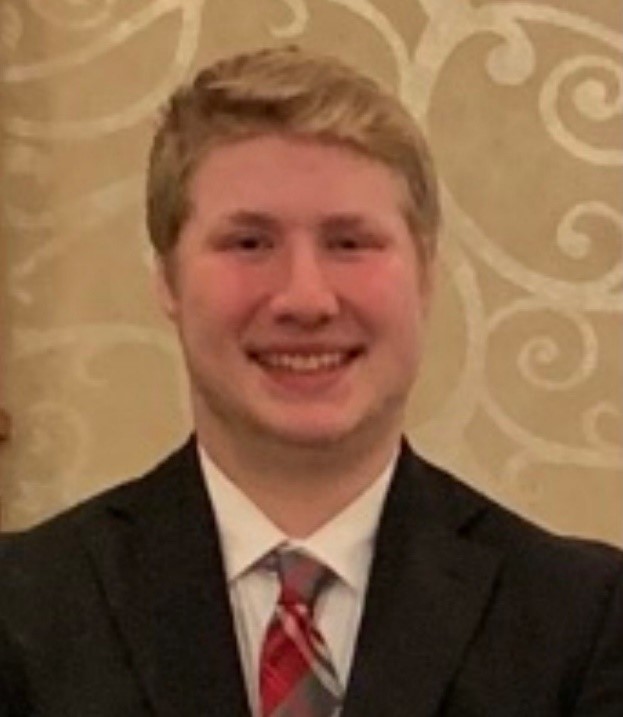 As part of a new segment in the Michigan Referee Newsletter, we will be spotlighting a previous John Bieniewicz Memorial Scholarship recipient. In the first segment of this new series, we sat down with Peter Roose who received the award in 2019. Peter is currently in his sophomore year at Alma College and also works on The John Bieniewicz Memorial Scholarship committee as a representative for the Northwest portion of the state of Michigan. Peter is serving in his first year as a member of the committee. Below is the transcription of the interview we conducted with Peter:
Anticipated Graduation: 2023
Anticipated Major and Minor: Business Sport Management
Tell us about clubs and organizations you are a part of.
I am a part of Phi Beta Lamba (a business club and global organization) and Fellowship of Christian Athletes
Are you still refereeing? If so, what is happening with your refereeing career?
Currently I am taking a bit of a break to focus on school. I am currently taking 18 credits, on the men's soccer team, in 2 clubs, and working. I definitely want to get back into refereeing over the summer and when I graduate.
How has winning this scholarship impacted you?
Winning this scholarship allowed me to not have to take any loans out my freshman year for schooling costs.
How have you worked to continue John's legacy in your collegiate career?
As my dream job, I want to be a security director for a sports arena. I strongly feel like my experiences I have gained through refereeing has helped impact and lead me towards this decision. At college, I am currently taking business, sport management, and criminal justice classes to further my passion of keeping people safe at sporting events and continue John's legacy.
Thank you, Peter.
Thank you.
John Bieniewicz was a long-time soccer referee who passed away on July 1, 2014 after being assaulted and sustaining a fatal injury while refereeing a soccer game. To all who knew him, John's passion for soccer was only surpassed by his love and devotion for his family. In John's memory and in conjunction with his family, The Michigan Referee Committee has established a scholarship fund for five high school seniors who share his passion for soccer. Attached below is information regarding the John Bieniewicz Golf Outing which helps fund the scholarships and the scholarship application for anyone who is interested in applying.
Reminder: If you are a high school senior and plan on applying for the John Bieniewicz Memorial Scholarship the deadline is March 22, 2021
Instagram: @jbieniewicz_scholarship   Facebook: John Bieniewicz Memorial Scholarship
What is Your Call?
In the December newsletter, you were given a clip of possible offside. The survey asked you to identify if it was offside and if it was, what kind.
The December video was this.

Out of 30+ respondents, about 90% correctly stated that this was an offside situation. At the moment of the freekick, there were 2 attackers in black who were in an offside position. The attacker who was closer to the center of the field ends up heading the ball into the goal. When a player in an offside position plays the ball, it is considered interfering with play. When a player in an offside position receives a ball that is deflected from a goal post, a defender, etc. then it is considered gaining advantage. In this video, the goal scorer was an in offside position and receive the ball directly from his teammate. Therefore, offside must be given for interfering with play.
You may ask why you need to know the reason for offside. After all, as long as the goal is canceled, the outcome would look the same. But knowing the correct reason not only allows you to appropriately explain to players why you canceled the goal but also reflects how much in depth you actually know the laws.
For this month, we have selected another offside video. You can find the video here.
You can submit your answer here.
Referee Coach Class: Video Analysis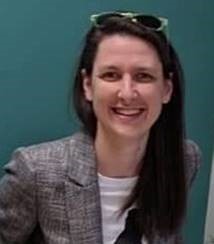 In continuation from my entry in last month's newsletter, I would like to focus on the first session I participated in to certify as a referee coach. This article is about leading a video analysis. Video analysis allows us, as referees, to reach a conclusion based on the current Laws of the Game and FIFA Considerations, and not just a gut feeling or intuition. The point of video analysis is not to discuss "what I would do on a match" but rather to train ourselves to know what is expected per the Laws and Considerations.
Once we know the expected outcome for a situation that arises on our match, then we can elect to deviate. The easiest example of this is Law 1. Law 1 states flagpost with non-pointed top and flag must be placed at each corner. Per the Laws of the game, there must be four flagposts on a field. In practicality, on our local youth or adult league games, are we really going to not play a game because we do not have corner flags? The answer is no. We have a working knowledge of the law which says flagposts are necessary and then we take a deviation. This is a very simplistic example, but same idea applies across many aspects of our game. Whether or not we play a game without the goals being anchored has a black-and-white decision (i.e. you do not play a match without the goals being anchored), while whether or not re play a local match with some touchlines and goal lines not very straight has some flexibility. Either way, we need to know what the correct or expected answer is before we decide if we can take those deviations. In case of a foul, just by watching a video clip, we must be able to state the expected outcome, without taking the temperature of the game and other intangibles that we cannot know just from a video clip into consideration. This is where video analysis comes in and helps all of us to build that solid knowledge foundation.
During the training, I learned how to engage referees in these sessions, utilizing the FIFA Presentation Sequence and the features we have across the virtual platforms. On these platforms, we try to make session interactive when discussing what Laws and Considerations applied. Once we learned what we were supposed to be doing, we were advised to practice our analysis skills. The members of my coach candidate group and I decided to recruit a few volunteers from Michigan to practice. The coach candidates were from all over the U.S. and they appreciated Michigan referees' participation. A huge thank you goes out to Kristy Bos, Ehsan Tehrani, Brendan Dunavant, Chico, Ron, Sue, Carlos, and Yuya for volunteering to be participants in our practice video analysis session!
In the February newsletter, I will discuss the second task of a referee coach, evaluating performance of match officials.
Youth Referee of the Year Award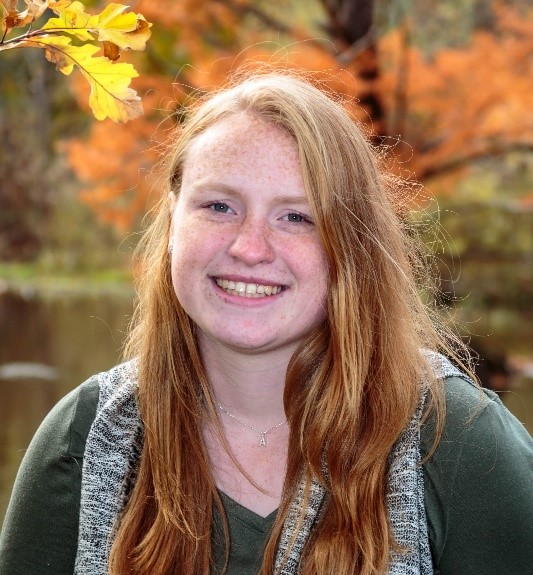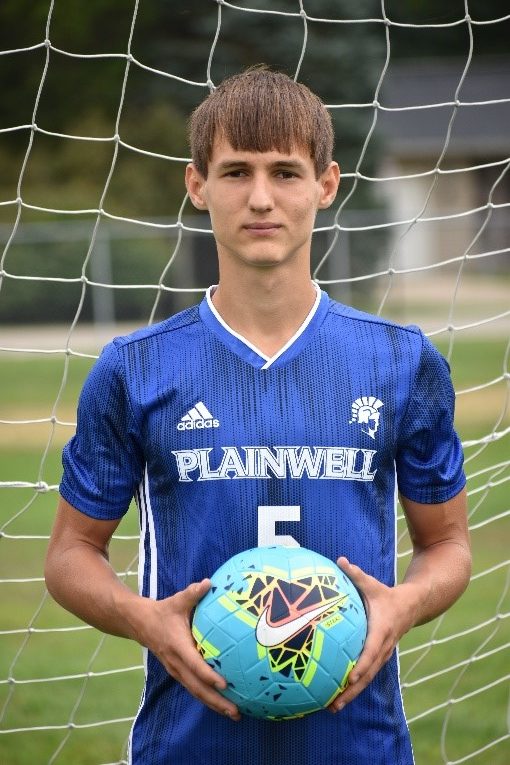 Even though this past year was not normal to say the least, we were excited to receive numerous nominations for the US Youth Soccer, 2020 Youth Referee of the Year award. Nominations include considerations as to how refereeing has impacted their roles on and off the soccer field. How their referee experiences have impacted their immediate and future goals. What life lessons they have learned from refereeing. How this has helped them become a more goal-driven or successful person and how this has impacted their interpersonal relationships. We ask for a community letter to focus on the person's contributions outside of the world of soccer. What type of leadership does the nominee demonstrate, including the individual's integrity, work ethic, and character? We intend to meet each of them next year when hopefully things resume to some sort of normalcy. Congratulations to all of them!
Last year we announced the new Carlos Folino Young Referee of the Year scholarship. We are grateful that the 2020 scholarships, $500 each, once again were funded by the Michigan State Premier Soccer Program.
On behalf of the Michigan State Youth Soccer Association, the Michigan Referee Committee is proud to announce Ashley Diget (Kalamazoo), and Nickolai Emde (Plainwell) as the 2020 Michigan's Youth Soccer Referees (female and male) of the year. They were selected by a committee that reviewed applications submitted by local soccer clubs and referee assignors.
We were not able to get together in person as we usually do at our State Referee recertification clinic, so the award certificates and the $500 checks were mailed to Ashley and Nickolai's parents. Then a few weeks ago, during a surprise virtual session, we announced to both their awesome accomplishment.
Congratulations!!
Referee Development Program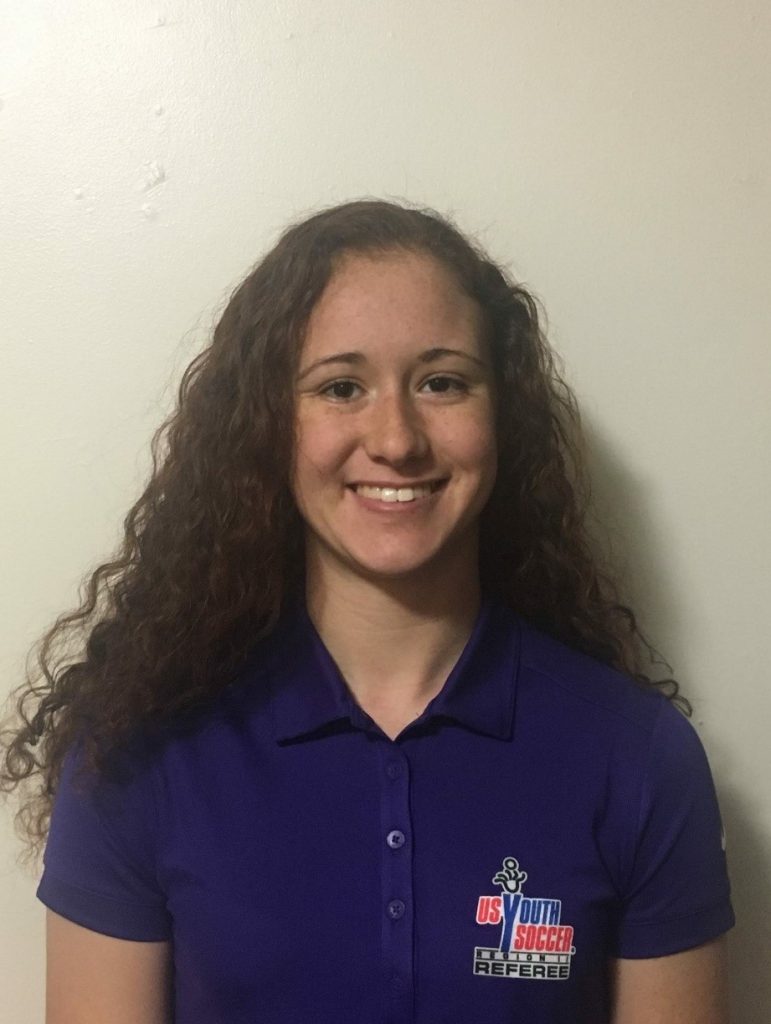 This month with the mentor development group, we each presented a video clip and led the group through a video analysis process. Various topics were reviewed such as offside and handling offenses. The exercise encouraged each individual to practice showing a clip and facilitating a conversation within the group to arrive at a consensus. We watched each clip a few times and then opened it up for discussion. Some clips had more conflicting viewpoints than others. At the end of the discussion, we worked through what the expected decision was, and then why the laws of the game call for that decision.
Every clip was from a professional level, and though that is not the level of soccer that a majority of us see when we officiate games, we emphasized the purpose of the exercise was to encourage discussion and test our knowledge of the laws. Many of us during games know that a foul is a foul, but reviewing video clips with our peers helps each of us better understand the "why" behind those decisions and further expand our knowledge behind the game. The better we know the "why" and study the laws of the game, the more resourceful we can be both for our peers at the same level of officiating, but also for those beginner referees. If we can build a strong foundation for those referees and get them to begin thinking about the importance of knowing the laws, the hope is the future of officiating can continue to get stronger and stronger.
Who's Who in Michigan: Jerry Potter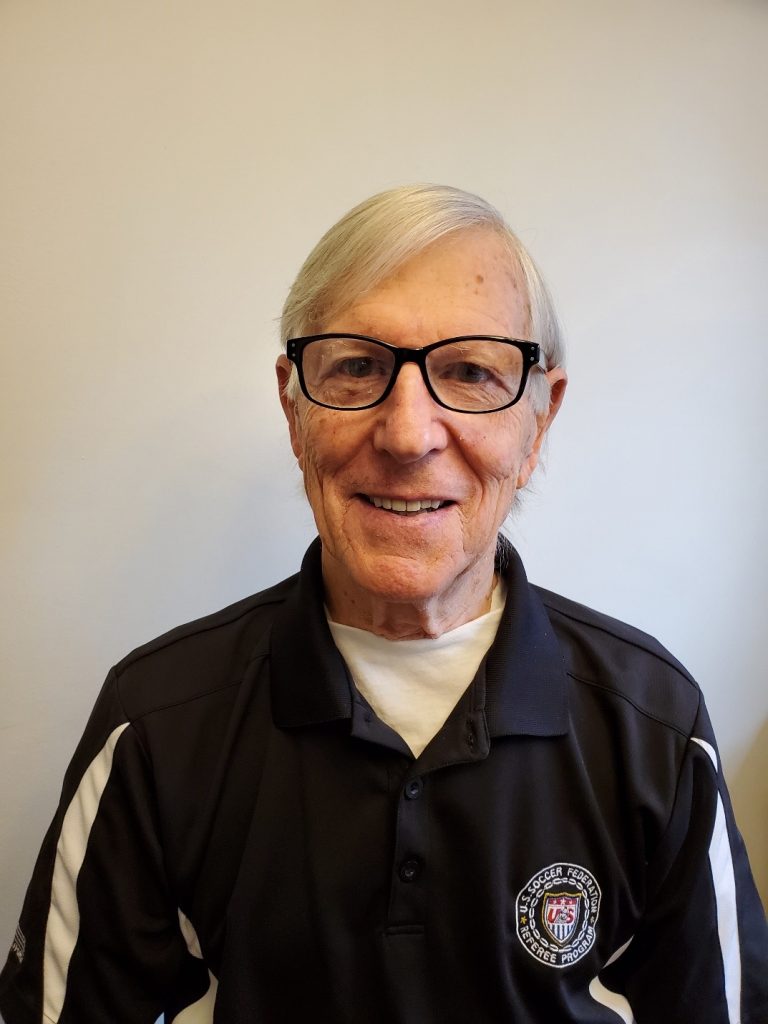 My son's elementary school had a soccer field maintained by the Farmington Soccer Club. Once he turned eight, this whole adventure started. At the first parent meeting, the coach asked for a volunteer to become assistant coach. My wife pushed my arm in the air, and it hasn't come down since. Not knowing anything about soccer, I began to read up on the rules. Then a friend, John Kamstra, insisted it would help if I became a referee. And I did. Later, as my love of the game grew, I added to it with my love of learning. As a high school teacher and principal, I was able to apply my teaching techniques to referee certification instruction.
This will be my 45th year involved in soccer; 42 of them as a referee. I am proud of my involvement and commitment to this sport. Through these years, I have been a Coach (10 & under and 12 & under boys); Referee (youth, amateur, collegiate, local & regional tournaments); Michigan High School Soccer Official (since 1982); USSF State Referee (1979 – 1994); USSF Emeritus Referee (1995 to 2019); USSF Emeritus Regional Referee (2020); Futsal Referee (current); State Youth Referee Administrator; State Referee Administrator; served on youth disciplinary and other committees; Michigan State Youth Soccer Hall of Fame Inductee; Michigan State Soccer Association Meritorious Service Award; MSA Referee of the Year; Certified USSF Instructor & Assessor; Michigan State Director of Assignors; Member of the State Director of Referee's Design Team for Instruction.
During all of these years, I have seen the game transform. When I first started refereeing, a player on the ground resulted in a direct free kick. While a bleeding player warranted a yellow card, and it took a broken bone to give a red card. I actually don't recall having any indirect free kicks when I first started. In the beginning, Fred Noocha taught me how to "survive" and finish the games. Also, he became more of a mentor during our car trips to the U.P. for teaching referee certification classes. Now, officiating has become more defined.
Just like the game, referee instruction has evolved. My first instruction was from SRA, Tommy Syme, reading from a book. He was the word and law in Michigan. Later, referee instruction progressed from charts and graphs to chalk and dry erase boards to PowerPoint presentations on an overhead projector. I still remember having to travel to the last instructor's house to pick up the projector, since there was only one per district. Furthermore, instruction developed from ITIP (Marie Smith and Vic West) to Yuya Kiuchi, SDRD, using Zoom for virtual instruction.
There are too many memories to fit in this newsletter, but there was this one time traveling back to Michigan from Minnesota. Fred Barnes and I had officiated at a Mid-West tournament, and were driving home lowering the sun visors the whole way. We didn't realize that we were traveling west instead of east until we stopped at the rest area. Everybody was saying, "where's Potter and Barnes." Also in the 2018 high school season, John Kamstra (age 90) and myself (age 82) became the oldest referees to officiate a middle school game in Michigan.
A special thanks to Pat Mathieu who is always the lead instructor during our wonderful 20 plus years of teaching referee certification classes, sometimes even when we were locked out. Another Special thanks to my wife, Nancy, who "volunteered" me to become an assistant soccer coach. She kept encouraging and supporting me to become a referee when back in the day nobody had any knowledge of the game. Everyone who knows me knows that she is a driving force in my life.
My future plans are to continue to prepare for Senior Olympics race walking and also staying in physical shape to referee soccer games next year.
I leave you with the quote "If you don't use it, you will lose it." — So kept on using it!
Assistant Referee Chronicles: Part 3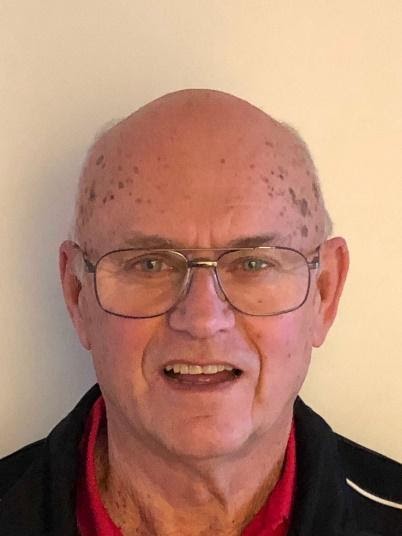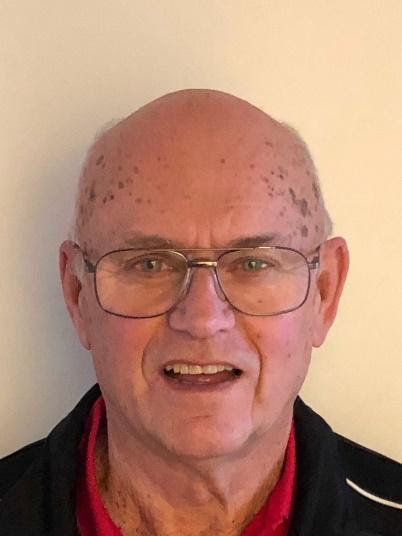 How else can an assistant referee help control the game in addition to calling the ball out of play and offside using flag signals?
One of the most meaningful ways an AR can help the referee is to call fouls near the touchline and into the penalty area in front of him. The referee may be on the far side of the field and will not be able to tell if a tackle near AR's touchline is fair or foul. A player may commit a handball offense with his right arm where the AR can see it but the referee cannot. There are other fouls hard to discern because of the referee's distance from infraction. The referees view may be obstructed.
Some players may want to test the AR to see if they will signal for an obvious foul in front of them. An AR who shrinks from this responsibility gives the players license to get unfair advantages in this area of the field. Unfortunately, many new referees in their beginning games will not have the courage or visual knowledge to assist the referee with fouls of this type and the game will suffer. New referees must develop this attribute to help the crew call a better game.
Even calling a foul in the penalty area by a defender can be a valuable form of assistance. If the foul is blatant and the referee is blocked out of view, this call by the AR can be a key call for the game. The referee needs to cover this in their pregame so they are on the same page when it comes to making this call. Most referees will tell the AR to at least give the referee first look at an incident in the penalty area and only signal for the foul if the referee has definitely missed it. An AR who can call a penalty kick for the referee when it is needed has performed a valuable service to the game.
Talking to players to help control the game is another skill that an AR can acquire. Players get into verbal confrontations that can lead to misconduct. An AR that can talk to them from the touchline can sometimes calm confrontations down by putting in a word to let the players know they hear what is being said. Just putting in a word lets the players know the AR is in proximity and has a clue what is going on. Sometimes the AR can support the referee's call when one team wants to begin dissenting. Saying something to the coach on the AR's touchline can support a call or no call for the referee. Talking to players can be a valuable way of keeping a combustible situation under control.
A goalkeeper coming out of the penalty area with the ball in his hands on a punt can be best observed by an AR who is even with the penalty area line. A goalkeeper who advances more than a yard outside the penalty area with the ball in their hands is an obvious offense and is easily called by the referee. If the AR suspects that the goalkeeper may be releasing the ball outside the penalty area, a verbal warning may be useful.
Occasionally a referee can make a mistake applying the Laws of the Game, commit a case of mistaken identity, or issue a wrong card. An AR is obligated to intervene or add information to incidents like this so the referee can correct them in the spirit of fairness and correct application of the Laws. These errors can be corrected as long as the game has not been restarted. An AR noting an error like this needs to act decisively before play has been restarted. While a new grassroots referee may not have the confidence to do this, ARs with a season or two of experience should be able to step up and intervene if the referee has made a serious mistake that will affect the game or a player adversely. If a minor error in applying the Laws is made by the referee, the AR should at least bring it to the referee's attention at halftime or at the end of the game. Everyone can benefit from discussing errors as learning experiences. Even though the AR is in a subservient role to the referee proper application of the Laws, fairness and good judgment must be strived for to improve everyone's performance.
In some ways an assignment as an AR can be more challenging than one as the referee. The need to run and sprint on demand, to keep even with the next to the last defender and to run the ball down to the goal line can be very demanding physically. The role of communicating solely with flag signals is challenging. An AR that contributes positively to the referee's performance and control of the game overall is an asset to the game.
---
Michigan Referee Committee

State Referee Administrator (SRA): Carlos Folino
State Referee Chairman (SRC): James Wheeler
State Youth Referee Administrator (SYRA): Ronald Grobbel
State Director of Referee Development (SDRD): Yuya Kiuchi
State Director of Assignors (SDoA): John Corbett
State Director of Futsal (SDF): Richard Gilbert
Email addresses are the title in parenthesis plus @michiganrefs.org
Please reach out to us!
If you have any referee-related stories to share or someone you think should be featured in this newsletter, please reach out to us at sdi@michiganrefs.org.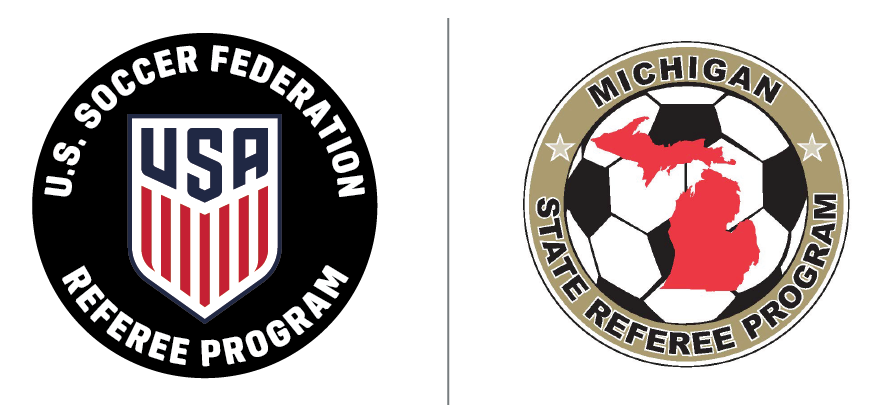 MRC announcements
We are in the middle of the recertification process. We hope you will take a recertification class soon so that you will be able to officiate in 2021. You can find the recert information here. If you know anyone who would like to become a referee, we offer numerous grassroots referee classes, as well. You can find relevant information here.
Contact one of us on the Michigan Referee Committee if you have any questions.