February Newsletter
Volume 2, Issue 2
February 1, 2021
---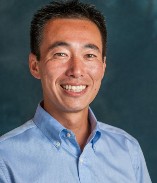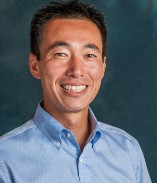 Welcome to the February issue of the MRC newsletter. We hope all of you and your family and friends are continuing to stay safe.
As you can imagine, we have a lot of referee clinics. Almost every day, there is a class. It may be a brand-new ref class. Or it may be a recertification class. Remember that your referee license extension is only good if you attend a zoom session. Check out the MRC webpage for more details.
So far, six mentors have been certified through U.S. Soccer for their new mentor license. They are Brandon Barlog, Jim DeBrabander, Jeff Dornseifer, David Esshaki, Ron Grobbel, and Sue Grobbel. They will help the MRC administer mentor certification evaluation sessions. The entire process of creating an evaluation curriculum to actually evaluating candidates has been a collective effort. You can read more about this process below.
Erich Shewsbury was kind enough to invite me to one of his Zoom sessions on January 26. We focused on discussing offside, particularly interfering with an opponent. We used "proximity to the ball," "proximity to the opponent," and "a clear movement or action" as guiding tools to better understand how we, as referees, can judge when an offside player has an impact on the opponent. You can find the recording of the session here.
As always, our February newsletter is full of exciting stories and information. We are featuring Richard Gilbert as the MRC member of the month. We are also starting to feature past MRC members. We will start with Mr. Dale Brasseur, who was the SRA before Carlos. Our regular content includes Referees of the Month and Who's Who. We are featuring Brett and Erin Blayer as the Referees of the Month, and Jeff Dornseifer for Who's Who. We were able to interview Harrison Centner, a recipient of the John Bieniewicz Memorial Scholarship. Ken Wikle has an article about refereeing. Larry Olsen contributes an article about the regional referee recertification clinic that happened on January 23.
Beyond this newsletter, please be sure to follow our Twitter (@MichiganReferee) and subscribe to our YouTube Channel.
Michigan Referee Committee: Richard Gilbert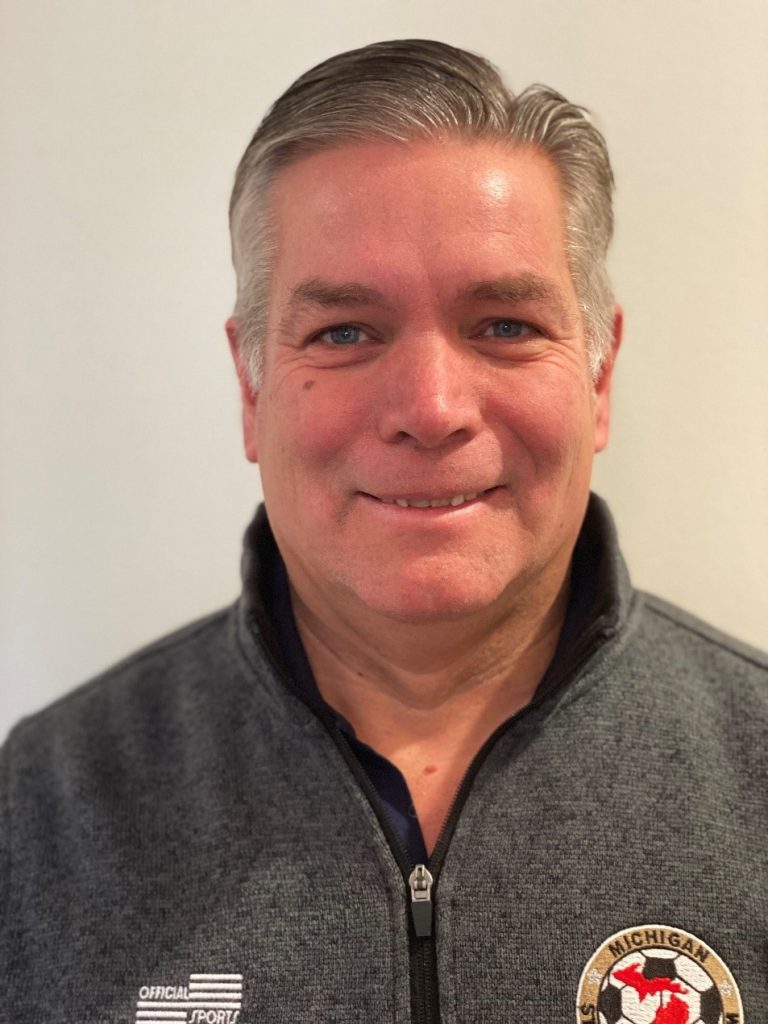 For February, we interviewed the State Director of Futsal (SDF), Richard Gilbert.
When and how did you become involved in Futsal?
I attended the first clinic to train futsal referees in Michigan in the Fall of (I think) 2007. There were five of us, plus the great Shawn Soraghan as the instructor. None of us (including Shawn!) had actually seen a game before. The only test of the Laws of the Game of Futsal that was available was the FIFA Referee test. We all did horribly, but with Shawn's help, we managed to pass. One of the five of us (I can't remember his name) never refereed a single game. That first winter, the remaining four of us would do games at the Eastern Michigan University's recreational center gym all day Saturday and Sunday. We made a lot of mistakes, but fortunately, the teams didn't really know the Laws of Futsal very well either, so we all learned together. We easily did 100 games each that first season.
When and how did you become the SDF of Michigan?
As the sport grew in Michigan, and more leagues started up in Grand Rapids and Lansing, I thought it would be a good idea to try to coordinate activities across the state. I started bugging Carlos every fall at the State Referee recertification clinic that we needed someone to coordinate activities, act as a liaison to the U.S. Soccer in Chicago, make sure there was training, etc. After a few years of that, he called me and told me that since I wanted it to get done, he would have me do it. I think that was 2014.
How were you involved in Michigan soccer before you came the SDF?
In addition to being a referee (see below), when Bill Clock retired as District Director of Instruction for Metro-West, he asked Carlos to have me replace him. I also begged to be allowed to take the assessor course, knowing that at some point I would slow down (and I'm pretty slow to begin with!) and, since I love teaching and mentoring, that seemed like a great way to stay involved. Along the way, I also started assigning for the Ann Arbor adult league, so I guess I wear every possible hat in refereeing.
What are some of the major responsibilities as the SDF?
The most important thing is to make sure that there are consistent training opportunities around the state, so that the leagues have trained and certified referees. I work with SDFs in other states to implement best practices. I try to help mentor and train referees so that they can represent Michigan around the country. Michigan has had some great referees represent us at both US Youth National Championships and U.S. Adult National Championships multiple times. We also have some of the best referees in the professional futsal leagues.
What do you enjoy the most about being the SDF?
Watching the sport grow from that one league, East Michigan Super-F, to leagues all over the state, with teams competing at the national level. I also really enjoy watching teams and players that play Futsal then play much, much better in outdoor games. It's great training on how to make quick decisions and work in tight quarters.
What is your referee background? When did you start refereeing?
I played a bit in the late 70s / early 80s. Then I found myself coaching a youth team in the late 90s. The offside law had changed so much that I couldn't seem to figure out what was going on, not that, as a player, I ever really knew the law in the first place. So I took the entry level class, and was lucky enough to have Vic West as my instructor. I started doing youth games, and in my second year, I got connected with a couple of guys who were Grade 7 referees. The three of us would referee a set of three games every Sunday for the old MDSL at Keyworth Stadium in Hamtramck, so we would each get one game in the center, and two games as ARs. This is where I really learned how to referee, because those games could get pretty crazy. After a couple of years, I upgraded to a Grade 7 referee, and a few years later, upgraded to State/Regional.
What is your best memory of being a referee?
Getting to work with, spending time with, and getting to know a bunch of really great people who will be my friends forever. I remember at a clinic we did one of those "Six Word Story" exercises. Mine was "All my best friends are referees." From an on-field perspective, figuring out how to con some of those Men's games, like the Bosnians versus the Albanians, into playing soccer for 90 minutes without fighting. I remember I did a youth game, must have been in the Midwest Regional League, with Riz Milliken and Tony Delois (both National Referees) on my line. Once I got over the "what the hell am I doing with the whistle on this game?" it was amazing.
What is your best memory of being the SDF?
Helping organize the referees when the U.S. Adult National Championships were in Grand Rapids. I even screwed up a call, indicating that the foul was not in the penalty area (Jake Brochu probably still has the video if you need a laugh), and the players accepted the call without argument.
What is the appeal of futsal that is different from soccer?
From a refereeing perspective, you are making what feels like a million decisions a second. The play is so fast, once you head back outside, it's like everything is in slow motion. I think it makes you a better outdoor referee.
Do you have any advice for aspiring referees?
Work with as many people as you can. Ask for and listen to advice – it may not all be good advice, but there's always something you can work into your game to make yourself better. Learn from your mistakes.
Thank you, Richard.
Thank you.
Michigan Referee Committee: Dale Brasseur

For the February newsletter, we also had an opportunity to interview Dale Brasseur, a former State Referee Administrator.
When and how did you become the SRA of Michigan? How long were you the SRA?
My appointment as State Referee Administrator (SRA) of Michigan by the Michigan Soccer Association and the Michigan State Youth Soccer Association began in 1993. Before that, I was acting State Referee Administrator after the previous SRA, Fred Barnes, stepped down. I was SRA for 7 years, stepping down in 2000.
How were you involved in Michigan soccer before you were the SRA?
My involvement in the U.S. Soccer program, from an administration standpoint, included serving as the District Director of Referee Instruction for Metro East and was also the State Referee Registrar. I was also a U.S. Soccer-licensed referee instructor, providing new referee classes and recertification clinics in the Metro Detroit Area.
What did you enjoy the most about being the SRA?
It's difficult to define what I enjoyed the most, since there were so many focus areas that I enjoyed. The areas included: improving the recertification program; developing a Young Referee Development Program; improving the efficiency of the business end of the SRA, including financial reporting and timely processing of licensing and badge distribution; and formalizing the process for upgrades. All these areas improved the referee program in Michigan during my tenure.
What is your referee background? When did you start refereeing?
My referee career started in 1980. The Saginaw Township Youth Soccer program was growing and needed new referees to cover the games. I attended the local U.S. Soccer clinic, taught by Gerhard Mengel and Steve Olson. I was fortunate to advance to a Grade 5 referee, being one of the first in the state to attain that Grade with the new U.S. Soccer requirements of game count and running test.
I was also a referee with MISOA (Collegiate Soccer), MHSAA, National Professional Soccer League (NPSL), and Continental Indoor Soccer League (CISL).
Do you still remain active in the refereeing world? If so, how?
The growing time requirements in my professional career necessitated the need for me to retire as a referee in 2013.
What is your best memory of being a referee?
My best memory was referring a USISL Mid-Michigan Bucks game in Saginaw. It was important to me since I grew up in Saginaw and had attained that level of officiating. Additional, Jim McIntyre was my assessor at that game and had been a referee when I played soccer in High School, so it was important to me for him to see me referee at that level. Jim was one of my mentors over the years.
What is your best memory of being the SRA?
Two things come to mind. Running the State Cup in Saginaw and seeing all the fields covered by referees that I knew and had helped develop over the years. The caliber of the referees and the assessors were second to none and the professionalism displayed by all involved was stellar. Coaches and parents were coming to the referee tent to voice their appreciation. It was one of my proudest moments not only for myself, but for the entire Michigan referee community. The other memory was being appointed to the Michigan Soccer Association Hall of Fame in 2008, mainly for my State Referee Administrator efforts.
What made refereeing exciting/fun for you?
Working with younger referees at each game and providing feedback to them. I always gave feedback on professionalism and encouraged the younger referees to pursue advancing as a referee. Refereeing games where the players (adult and youth) and coaches appreciated your efforts during the game made it enjoyable.
Never wanting to forget where I came from, I also made sure to referee several Under 8 and Under 10 "house league" games each season. The purpose was to be part of a game where the kids just wanted to play, and they were thankful to have a referee at their game. I will never forget when I checked in one of the teams and the little boy said to me, "Wow! We have a real referee".
Other than being the SRA, did you hold any other roles in the soccer world, including locally?
An avid fan of two very important women in my life; my granddaughter and my niece. I enjoy watching my granddaughter Ava Dolbee play soccer. I am very proud of my niece Meghan Brasseur and her accomplishments as a referee.
Do you have any advice for aspiring referees?
Listen intently to feedback provided by your peers, instructors and assessors. Use your God given talents on the field to your advantage and don't try to referee like someone else. You are unique and should use your background from your life experience and referee experience as well as a player to continuously improve as a referee.
You are evaluated as a referee the moment that you enter the field before the match begins until the moment that you leave the field: your physical appearance; how you walk; how your talk, are all looked at by the players, coaches and spectators before the first whistle is blown.
Before the match, use what you know about the teams to visualize and discuss potential situations and how you will handle them. Pre-match instruction is critical, as part of the referee team, to ensure that you will be operating as the third team at the match.
During the match, function as the professionals that you are. As the Referee, fully utilize the Assistant Referees and Fourth Official (if present). Positioning and eye contact; verbal and non-verbal communication; proper and crisp signals are critical for a successful match.
After the match, review what worked and what didn't either alone or as a team. When you identify things to improve, pick ONE thing to work on the next match. If you attempt to work on more than one thing, your odds of success diminish.
Thank you, Dale.
Thank you.
What We Can Learn from Pro Videos
Have you attended a referee class where the instructor shows you a video clip from a professional or international match and you say to yourself, "Why do we have to watch this? We will never referee at this level!" While one never knows if they will make it to the professional or international level of officiating, it is true that most of us will never see such a high level of play in person as a referee.
But there is a reason why we continue to rely on professional and international match video clips. One of the biggest reasons is the quality of such video clips. Although our phones can now take a high-definition video clip, it is nowhere close to what we can obtain from a televised match. An incident on a high-level game would have multiple camera angles. It would also have a high-resolution image that remain clear even after zooming in. It would also have a super-slow-motion image. Such a clip allows us to understand the minute detail about the Laws of the Game. For example, as a referee, we must be able to observe how a challenge was made. Did the contact happen between the studs and the opponent's toe? Or was it between the studs and an ankle? Or was it higher? Was the knee bent or straight? In order for us to learn these details, professional match clips are very useful.
However, there is no doubt that having video clips from our local matches is also helpful. Our instructors and assessors have worked with the State Director of Referee Development since last summer to create a library of video clips from youth and semi-professional matches across the state. These video clips will be available in various instructional meetings later in the year (some video clips have already been shared with current instructors).
When we learn a new language, we use recording by a native speaker of the language with little to no accent in a recording studio. When we first learn how to drive, we don't drive on a highway in a white-out condition. We always have a controlled environment. Therefore, when you question why you have to watch a professional match clip in your next referee class, understand that there is a reason for the clip to be used.
Referee of the Month: Brett and Erin Blayer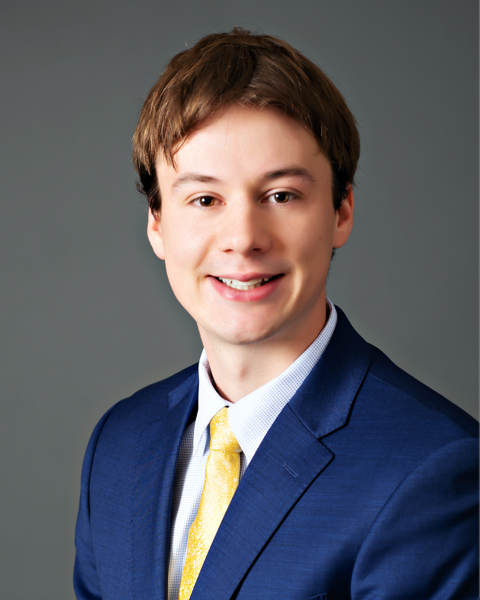 After playing years of competitive soccer, I decided that moving to refereeing was a logical progression. Initially, I was nervous and was scared to be criticized, but it turned out to be one of the best decisions of my life, and this upcoming season I will start my 8th year of refereeing. Listening to mentors and learning from older referees such as Andrew Hoard and Dena Conine has allowed me to improve my skills each year and move into higher level matches. Starting at local youth games, I now look forward to refereeing adult leagues, state cup weekend each year, and hope to move into regional games in the future.
The combination of COVID-19 and being a law school student at Marquette University in Milwaukee has limited the time I have to referee, but I relish the opportunity to continue refereeing when the pandemic ends.
We implore younger referees to take this time and work on their skills, learn from older refereeing mentors, and stay safe. Refereeing is one of the many ways I feel connected to the game of soccer. I have played my whole life, and follow international and club professional soccer very closely. I love that refereeing allows me to connect to the next generation of soccer players, as I feel I am able to help share and grow the game of soccer with the next generation.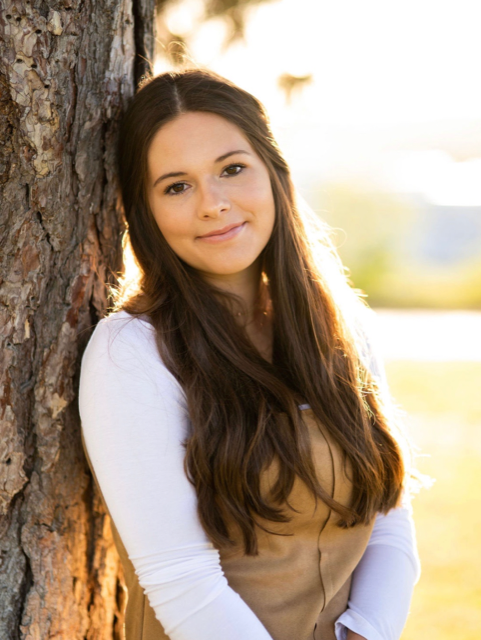 Hello, my name is Erin Blayer, and I am currently a post-graduate student through the United States Naval Academy Foundations program. Just like my brother, 2021 will be my 8th year of refereeing. I first got into refereeing to make some extra money (in addition to my cake pop business), but quickly found myself refereeing simply because I enjoyed being involved in soccer in another way.
Over the years, I have been fortunate enough to meet some amazing refs that have helped me grow as both a ref and person, such as Dena Conine. Dena has always been extremely helpful and kind in helping me become a better ref through my worst calls and best.
While my refereeing journey may come to an end or long intermission, in the next couple years as I go off to serve in the military, I am forever grateful for the memories and lessons I have learned along the way.
A Big THANK-YOU
Since the U.S. Soccer made a change to its instructor/assessor structure and introduced the mentor pathway earlier last year, the MRC has worked to establish its curriculum to certify referee mentors. These mentors work with a lot of grassroots referees and have a significant impact on the quality and development of referees in the state. Therefore, making sure that these mentors receive appropriate training before they work with grassroots referees was going to be very important.
U.S. Soccer has created a two-fold certification structure for these mentors. The first was its own online training. The second was largely left upon each state association. This meant that the MRC had to create a certification curriculum in a very limited time period, so that mentors could start mentoring as soon as the spring season could start.
Carlos (SRA), Ron (SYRA), and Yuya (SDRD) at first agreed that the MRC needed three evaluative sessions, each of which corresponding with one of the mentor tasks: performance observation, video analysis, and field exercise. Mentor candidates will have learned the basic ideas about each task before sitting in these evaluation sessions.
The MRC then asked six individuals to serve on curriculum subcommittees. Jeff Dornseifer and Nichole Kramer-Kiuchi served on the sub-committee to create the curriculum on performance observation. Tim Deters and David Esshaki served on the sub-committee to create the curriculum on video analysis. Sue Grobbel and Igor Reznik served on the sub-committee to create the curriculum on field exercise. Each sub-committee met several times virtually during the second half of last year to create a curriculum that included both a practical exercise and an evaluation. The three curricula are now complete and have been deployed.
The MRC has also asked several more individuals to serve as evaluators. We have about 80 referee instructors and assessors signed up to become mentors. Because each mentor candidate would have to sit in three sessions, this meant that there would be over 100 sessions for which the MRC had to assign an evaluator. The MRC needed a group of evaluators to certify these mentor candidates. In addition to the aforementioned subcommittee members, we have asked Brandon Barlog, Jim DeBrabander, and Francisco Villarruel to serve as additional evaluators.
Now that the mentor certification process has started, as soon as a mentor candidate finishes the U.S. Soccer curriculum, they are invited to undergo the MRC curricula. Once a candidate successfully completes all three evaluative sessions, they are certified as a referee mentor through the U.S. Soccer. Moving forward, one would need a mentor license in order to teach a class (e.g. recertification class or brand new referee class), to assess a referee, or to lead a field exercise session.
The MRC would like to thank the sub-committee members, evaluators, and mentor candidates for contributing to Michigan's referee development program.
John Bieniewicz Scholarship Recipient Monthly Interview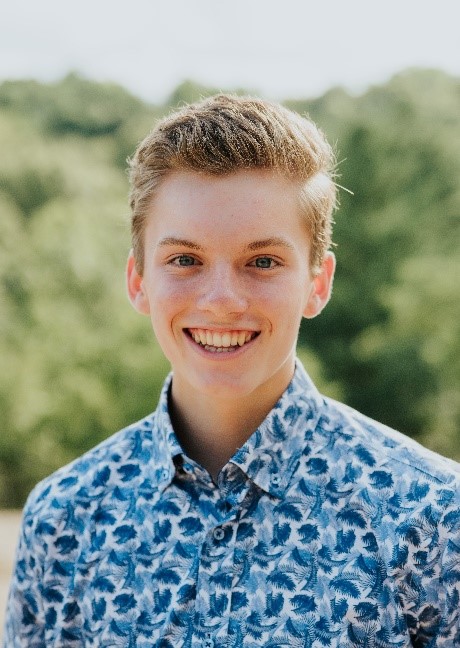 This month we will spotlight another previous John Bieniewicz Memorial Scholarship recipient. In the second interview of this series, we were fortunate enough to sit down with 2020 recipient Harrison Centner. Harrison is currently in his Freshman year at the University of Michigan and is originally from Grand Rapids. Below is the transcription of the interview we conducted with Harrison.
What college/trade school did you attend?
I'm currently a first-year at the University of Michigan College of Engineering.
What are you studying?
I'm pursuing a major in Computer Science Engineering and a minor in Mathematics.
How has the scholarship benefitted you?
I've used my scholarship money to pay for my textbooks and buy coding software like MatLab, Lean, and Mathematica. This school year has been especially difficult due to the pandemic; the memorial scholarship gave me peace of mind.
How has John Bieniewicz's story impacted your life/decisions?
John Bieniewicz's story has inspired me to stay close with my family, even when I'm off at school. I admire his commitment to family, despite being an incredibly busy referee. I remind myself to make time to reach out to my family members.
How are you carrying on John's legacy?
I'm hoping to referee games this summer or next year. Whenever I referee, I try to encourage the younger referees that I work with and give them the confidence they need to officiate games.
What advice do you have to high schoolers or young referees?
Learn a new skill this year! Maybe you're interested in coding or art or cooking. Dedicate a few hours every week practicing, and you'll be amazed at your progress after a few months. YouTube has tutorials for everything: learn to program in Python or bake a cake. I've taught myself LaTeX and embroidery this last year—it's been really fun.
Thank you, Harrison.
Thank you.
John Bieniewicz was a long-time soccer referee who passed away on July 1, 2014 after being assaulted and sustaining a fatal injury while refereeing a soccer game. To all who knew him, John's passion for soccer was only surpassed by his love and devotion for his family. In John's memory and in conjunction with his family, The Michigan Referee Committee has established a scholarship fund for five high school seniors who share his passion for soccer. Attached below is information regarding the John Bieniewicz Golf Outing which helps fund the scholarships and the scholarship application for anyone who is interested in applying.
Reminder: If you are a high school senior and plan on applying for the John Bieniewicz Memorial Scholarship the deadline is March 22, 2021
Instagram: @jbieniewicz_scholarship Facebook: John Bieniewicz Memorial Scholarship
Regional Referee Recertification Clinic Recap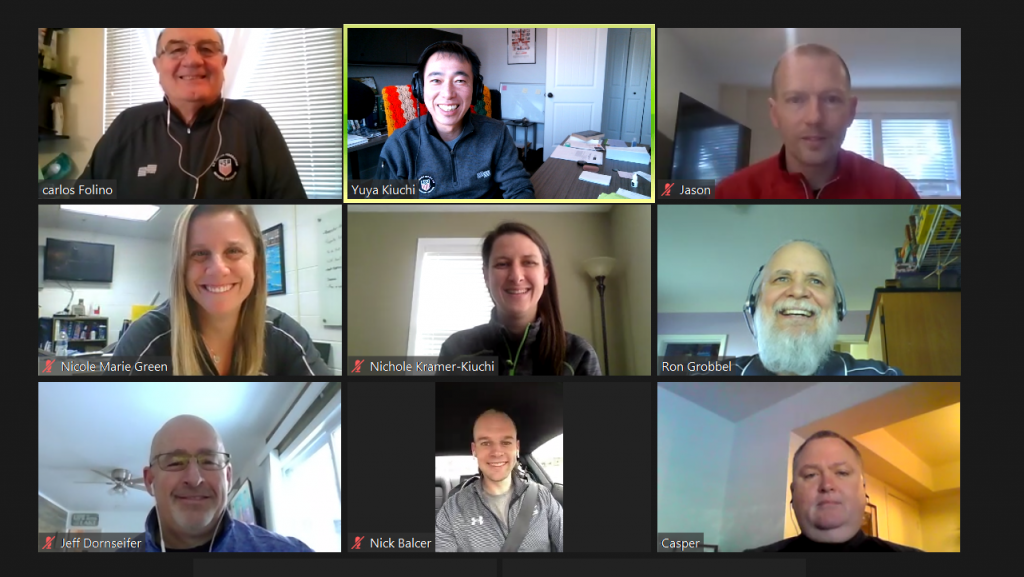 On January 23, the MRC hosted its regional recertification clinic. Usually, the clinic takes place in person in November. But this year because of COVID-19, the session was delayed until January and was conducted virtually for the first time. We cannot say everything went smoothly but for the very first attempt to have a reginal referee recertification online, it was a success. We would like to thank all the referees who attended for their patience and flexibility. We have asked Larry Olsen, one of the attendees of the clinic, to share his experience from the clinic. You can also watch the recording of the clinic here.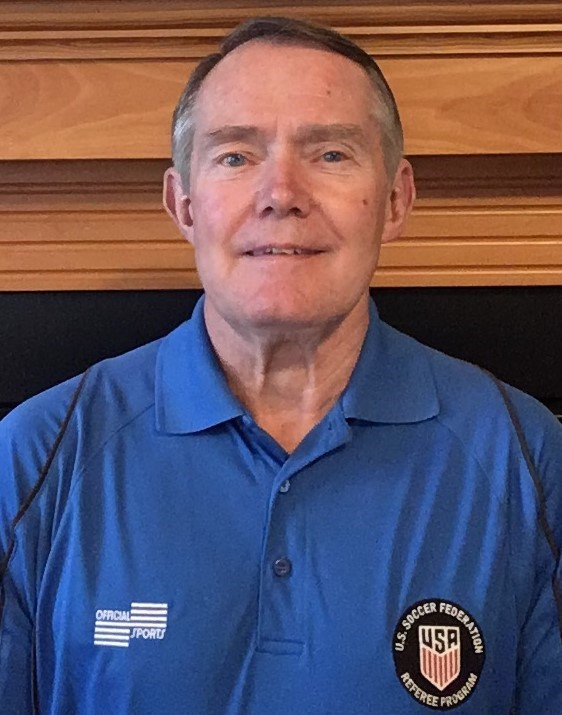 It was so good to see familiar names and some faces on the regional recertification class recently, and it will be even better when we can get back together on the pitch this spring. Thanks to all who set up and ran the session and especially to the three special presenters—Nicole Green, Nick Balcer, and Jason White—for sharing ideas from some of their most recent officiating experiences. All three, to me, spoke to the importance of our mental and emotional preparation for our matches, as well as the need to establish and maintain a high level of focus on our responsibilities when officiating a match, and to work together as a referee crew to get the best possible result.
I was struck by Nicole's comment about the appreciation all participants—players and officials—had when getting to have a match last summer coming out of the "sheltering" situation. If we can find reason to enjoy our match assignments, whatever they are, we will officiate with a positive attitude that will let players, coaches, and spectators know we are there because we want to be there to work for them. Nicole also commented about being sure to approach each match, regardless of the teams and your experience with them, with an open and unbiased mindset to best ensure that you handle it in an evidently fair and even-handed way.
Nick made the point that it is important to be ready when that "big" assignment you've been wanting is offered to you; and then make sure you are fully prepared to take it on. Make sure you have all necessary equipment and get yourself to the site early enough to take care of whatever needs to be done before the match. Once the match starts, be yourself. Be confident in what you know and what you can do, and then "focus, focus, focus" on your responsibilities, whether working as the Referee or as an AR. Draw on your previous experience to help you anticipate what you may need to do next. And if you mess up on something, learn from it and move on to get the next call right.
Jason emphasized a couple points that all the speakers touched on. When we truly commit to our work as a referee, it is noticed – at least by our fellow officials. Part of that commitment is to honestly self-analyze our performances. It is difficult to improve if we don't look back on our matches and think about what we could have done better, whether that means a clearer understanding of the Laws of the Game and how we are expected to enforce them, getting ourselves into the best possible position to make a call, or maintaining our focus and meeting the expectations of our position on the referee crew.
All three mentioned the importance of having good relationships and rapport within the crew. From pre-game conversations to half-time adjustments to respectful review after the match, referees who trust and have confidence in each other will raise the level of the crew's performance that day and for each crew member going forward.
What is Your Call?
In the January newsletter, you were given a clip of possible offside. The survey asked you to identify if it was offside and if it was, what kind.
The January video was this.

Although there were only three people that submitted their response, two correctly identified that the video was an example of offside for interfering with an opponent. When a white player takes a shot, his teammate is standing in an offside position, right in front of the goalkeeper. There is not even a yard between the attacker and the goalkeeper.
When the clip shows the view from behind the goal, you can also see how close the attacker and the goalkeeper were. Although it is unclear if the attacker was blocking the goalkeeper's line of vision, it is clear that the attacker has an impact on the goalkeeper. Therefore, this goal cannot stand. The correct restart is an indirect freekick for the defending team
For this month, we have selected a video on challenge and a possible disciplinary action. You can access the video here.
You can submit your answer here.
Tip of the Month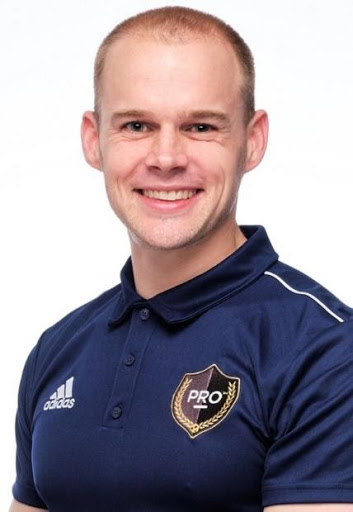 A few months ago, we talked about the importance of report writing for incidents such as red cards, and how crucial it is for us to get these accurate. Another time as referees that we need to write reports is for injuries. When we have serious injuries or head injuries where players do not return to the match, we need to make a report of these incidents. It is important to note, if the injury is the result of a red card offense, we still need 2 separate incident reports for both the red card and the injury. This article focuses on report writing, and not on injury management or the severity of the challenge.
Here, we are going to show you a clip of an injury from an NWSL game in 2019 and a well written report of that incident. *The clip does not show the player being stretchered off the field. You can find the clip here.
"In the 90 + 6th minute of the match, Portland Thorns #10 Lindsey Horan left the field of play and did not return to the game after an apparent head injury following a collision with an opponent. She was treated by medical personnel on the field and was then stretchered off the field."
A few key things to highlight from this report:
1. The simplicity: the report doesn't need to be long. It just needs to state simple facts of what happened.
2. The injury: we don't try to diagnose the injury, just report what the apparent injury is. If the player is holding their leg, we simply say "apparent leg injury."
3. How: the injury resulted from a collision with an opponent. If the injury resulted from a misconduct, we should include it in the report.
Referee Mentor Development Program
This month our Mentor Development Program focused upon leading a Field Session. One of the tasks as outlined by U.S. Soccer for referee mentors is leading a field session's practical field exercise in collaboration with other candidates, players, team coaches, and match officials. Jeff Dornseifer, Manager of Field Sessions, facilitated discussion and answered Mentor Candidate's questions in preparation for our upcoming training session where each candidate will prepare a meaningful, engaging and reality-based exercise for match officials.
The tasks for the candidates are to choose a field session topic and clearly communicate the objectives to all of the participants involved. It was discussed how to utilize the P.E.A.C.E. Model to engage the participants as well as providing instantaneous and constructive feedback to participating match officials. Jeff presented a sample exercise for us which was decisions involving teamwork. He pointed out many of the different methods and opportunities in the field session to not only provide feedback to participants but also how to modify and adjust the session to keep it relevant and effective for varying experience levels of match officials. We were also challenged to teach the decision-making process that match officials should apply during not only the exercise, but also on the pitch. Jeff's final point was not lost on any of the candidates. He challenged us to self-reflect on our performance of the field session no differently than we would evaluate our performance after a match. Without each and every one of us making the commitment for self-reflection and learning, we will not continue to grow and become better students and stewards of the beautiful game.
I have a small amount of uneasiness in the upcoming activity where I will design and prepare a field session for my peers as well as our instructors but am hopeful it will drive me to perform well. Even though we have all seen many of these practical exercises performed, it has a feeling of "taking the whistle for the first time" all over again. I have enjoyed that sense of challenge throughout the Mentor Development Program, as have many of my colleagues, which we believe will help drive us to be the mentors that our fellow referees desire. I look forward to having the opportunity to perform and actual field session with other mentors one day soon!
Who's Who in Michigan: Jeff Dornseifer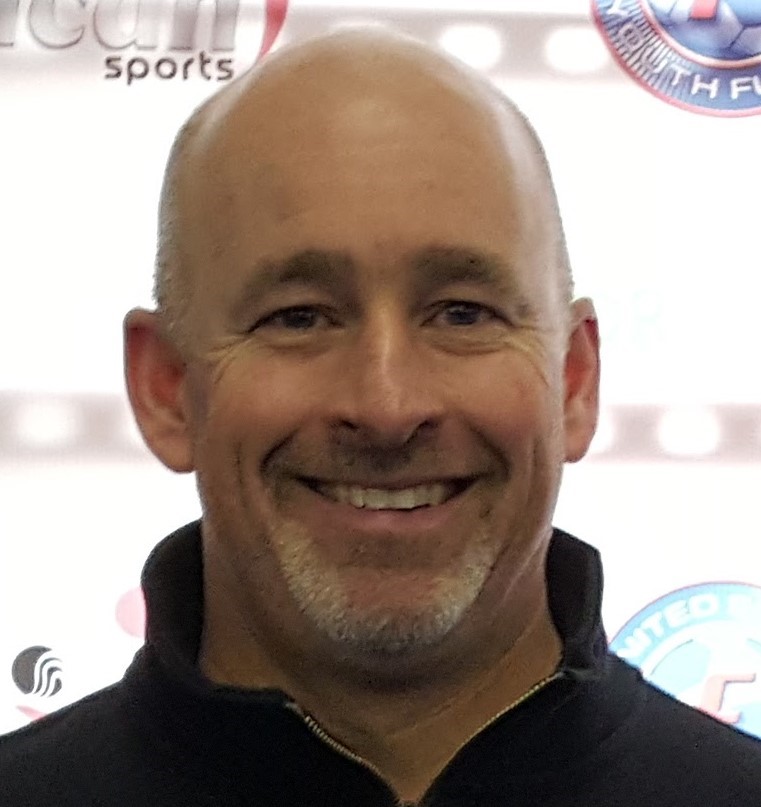 My introduction to soccer came later in life, although my wife Debbie played since childhood. With the birth of our 2 daughters and their introduction to the sport, my participation began as a coach, and wanting to become better began by taking the coaching courses offered by MSYSA, eventually achieving the USSF National D License. We started playing at the same time in local leagues (Detroit Sport and Social, MUSL, MDSL as well as indoor) and my passion for the sport grew over the years.
While coaching, it was evident that as the sport grew, there was a shortage of referees, both within our local club and the communities visited as our daughters continued to advance within the MSYSA system. Within the club, our local assignor, Gale Sarkella, kept reaching out to the coaches in the hopes of getting more of the parents and players interested in refereeing. Through her persistence I decided to join the ranks and began my refereeing career in 2000, attending my first USSF certification class and witnessing first-hand the Pat and Jerry Show (Pat Mathieu and Jerry Potter). I also started doing high school games through MHSAA in 2002. When Gale retired in 2006, I also became the local referee assignor for the South Lyon Soccer Club, where I continue today. The assignor trade progressed in 2012 to MHSAA, where today 4 of us assign for over 50 schools in the Metro Detroit area.
As my skills and experience improved, I took the opportunity to advance within the ranks, reaching Grade 7 in 2007 and finally becoming a State Referee in 2009. I was fortunate enough to be able to referee at nearly every level of play available in Michigan, both outdoor and indoor, amateur and semi-pro. My personal refereeing highlights include multiple amateur cup finals, PDL play-offs, being chosen to officiate in 8 MHSAA state finals and as one of the early Michigan Futsal referees in the inaugural seasons of the semi-pro North American Premier Futsal League. In 2015 I was honored by the MRC to be the inaugural recipient of the John Bieniewicz award, something that humbled me greatly as John was a very good friend.
As my time as an active referee waned (yeah, I got old), I was asked to become an assessor in 2015 and an instructor in 2017. Dean Kimmith requested my assistance as well in 2017 as DDA for Metro Detroit and continue today with Rich Gilbert as DDRDs for Detroit Metro West. In the role of assessor/mentor, I was honored when Ron Grobbel asked me to participate with the Michigan delegation for the last 3 Midwest Region championships as a mentor. Offering words of encouragement or small bits of advice or recommendations, and then watching our great group of Michigan referees reach and exceed their goals provides the greatest satisfaction to me as a referee and mentor and I look forward to continuing in the years ahead.
12-10-4.5-2-1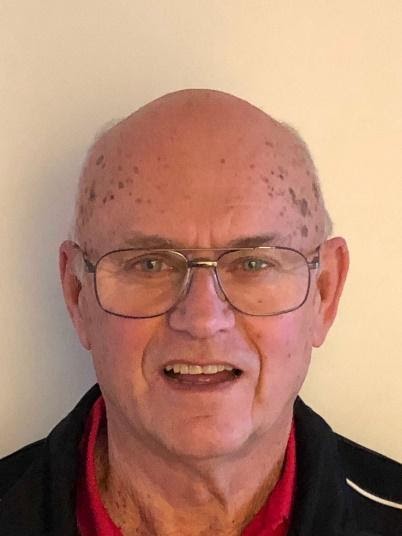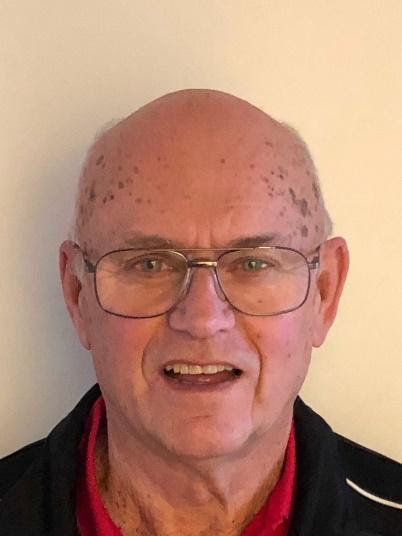 As a soccer referee, there are many numbers we have to remember. Let's review to make sure we understand some of the most fundamental numbers of the game.
12 yards: If you were lucky enough to have a penalty spot marked on the field, make sure the penalty spot is 12 yards away from the goal line. With a missing penalty mark, you could certainly play the game. If you awarded a penalty kick the referee could mark it off for the placement of the ball.
10 yards: This is the most important distance to remember and should be firmly planted in your brain for more than one restart! The center circle has a 10-yard radius. The penalty arc is also 10 yards in radius. Both of these should be marked on every field so players can see and honor the distance on kick offs and penalty kicks.
Ten yards is the distance opponents must retreat for a free kick. The referee must enforce this distance, if necessary, prior to the taking of a free kick. A ceremonial free kick may require the referee to pace off 10 yards for the placement of the "wall" prior to the kick.
Additionally, on a fully marked field, there are hash marks along the goal line and the touch line that are 10 yards from the corner arc (11 yards from the corner flag). These marks are off the field and are for the opponents to honor the 10-yard distance for the taking of a corner kick.
4.5 yards: This is a new distance to remember. All drop balls are now uncontested. The ball is to be dropped to one player only. To do this, all other players (opponents and teammates) must retreat 4.5 yards from the spot where the ball is to be dropped. This requirement is new and many players will not realize they have to retreat, so the referee must manage this before he drops the ball.
2 yards: Without this distance enforced, a player taking a throw in can be interfered with by an opponent making for a frustrating situation for the player with the ball. Opponents are required to be 2 yards from the thrower, a distance the referee must enforce, if necessary. Most new youth players are unaware of this requirement and may get it into their heads to encroach this distance and jump up and down to distract the thrower. Be ready for this and to step in and instruct them that this is not allowed within the 2-yard distance.
1 yard: When the defensive team sets up a wall of three or more players on a free kick, members of the attacking team must stay one yard away from the wall prior to the kick. Such walls are most often set when the kick is just outside the penalty area and there is a chance for the kicker to score directly. Prior to this law being introduced, referees had to deal with difficult situations a member of the kicking team decided they wanted to be part of the wall. Defenders did not like an opponent in their wall and it resulted in pushing and shoving and sometimes worse. If a wall only has only two players, an opponent may join the wall. I suspect that defending walls will most often have three players or more to make use of the law to keep opponents at least one yard away.
---
Michigan Referee Committee

State Referee Administrator (SRA): Carlos Folino
State Referee Chairman (SRC): James Wheeler
State Youth Referee Administrator (SYRA): Ronald Grobbel
State Director of Referee Development (SDRD): Yuya Kiuchi
State Director of Assignors (SDoA): John Corbett
State Director of Futsal (SDF): Richard Gilbert
Email addresses are the title in parenthesis plus @michiganrefs.org
Please reach out to us!
If you have any referee-related stories to share or someone you think should be featured in this newsletter, please reach out to us at sdi@michiganrefs.org.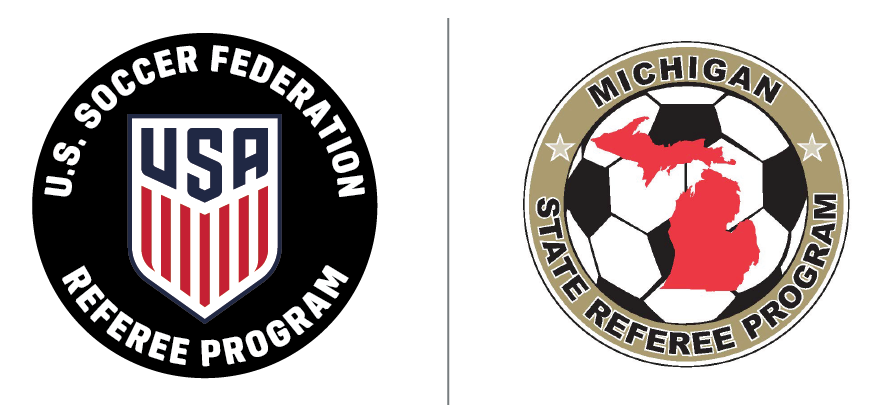 MRC announcements
We are in the middle of the recertification process. We hope you will take a recertification class soon so that you will be able to officiate in 2021. You can find the recert information here. If you know anyone who would like to become a referee, we offer numerous grassroots referee classes, as well. You can find relevant information here.
Contact one of us on the Michigan Referee Committee if you have any questions.