September Newsletter
Volume 2, Issue 9
September 1, 2021
---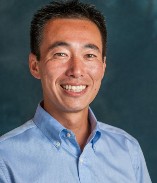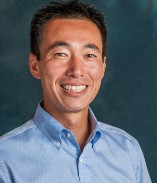 Welcome to the September issue of the MRC newsletter. A lot of youth league soccer slowed down but we had several tournaments already. Some fall league games have already started. I am sure many of you also officiate college and high school games. Stay hydrated and stay healthy!
We have completed six brand new referee certification classes so far. Over 50 new referees have received their badge. We continue to offer brand new referee classes a few times a month. If you know anyone who wants to become a referee, please check out this registration wizard.
As always, our September newsletter is full of exciting stories and information. We are featuring Mr. Andrew Hoard for Who's Who. We also hear from Marcus Barnett, who attended the USYS National Championship in Florida. Nick Balcer has agreed to be interviewed for our tip-of-the-month column. The article has a link to the YouTube recording of the interview. We are also celebrating Nichole Kramer-Kiuchi's successful completion of the U.S. Soccer Referee Coach class. As always, Mr. Ken Wikle has an article for us.
Beyond this newsletter, please be sure to follow our Twitter (@MichiganReferee) and subscribe to our YouTube Channel.
2021-22 New Laws of the Game
Every year, our laws get revised. Internationally, new laws take into effect in early summer. Locally, most of our games start using the new laws in January of the following year. Most of the games in Michigan are using the 2020-21 laws right now. The 2021-22 laws will be implemented with the spring season of 2022. However, some of the regional and national league games have already started using the new Laws of the Game.
Furthermore, all the brand-new referees who have been licensed since July 1, 2021 have been trained with the new laws. The Michigan Referee Committee has released a 30-min video so you can familiarize yourself with the new laws. This year, the most significant change is about handball. So this video focuses particularly on handball.
All the mentors have also been trained with the new laws. So if you have any questions, please reach out to us or to any of the mentors.
Find the new law video here.
Training the Mentors
As noted above, all mentors and referee coaches were invited to a few training sessions on the new Laws of the Game in August. The training process consisted of four steps. During the week of August 1, mentors were invited to a 60-min Zoom session where they saw a lot of handball video clips and learned about the new laws. We offered two identical sessions. The first session had about 20 mentors and was led by Yuya Kiuchi, the State Director of Referee Development. The second session has another 20 mentors or so and was led by Nichole Kramer-Kiuchi, the Manager of Video Analysis.
After that, all mentors received the slides and the videos used in the training session so that they could study them. Later, they received the video about the new laws. Then, during the week of August 22, two mentor workshops were offered. They received 10 handball clips and talked about considerations so that they could teach the new handball law to their local referees.
Tip of the Month: Nick Balcer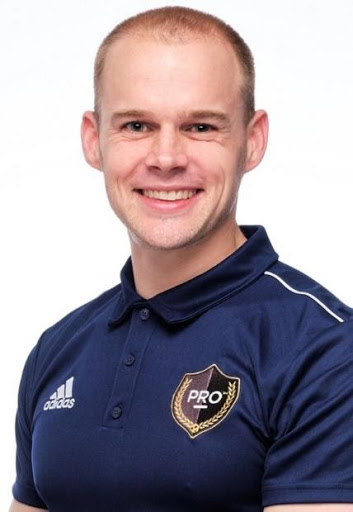 You have probably heard people say, "expect the unexpected." What does it mean on the soccer field as a referee? We interviewed Nick Balcer and asked about his thoughts on this famous axiom.
Check out the interview here.
My Experience at USYS National Championships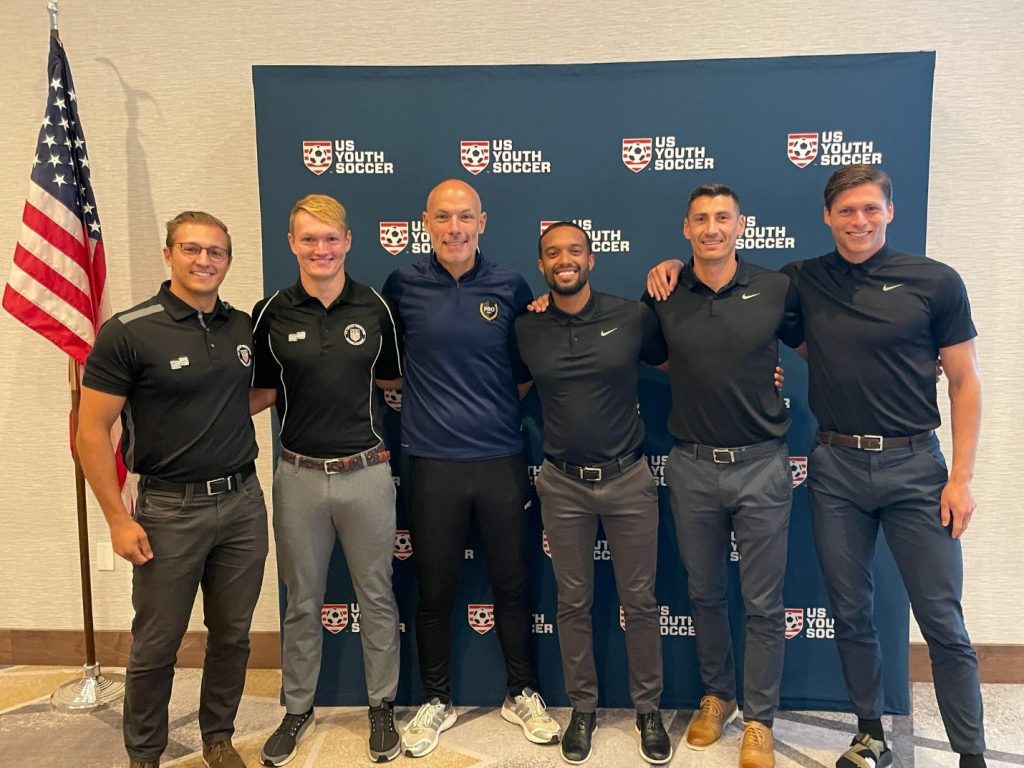 Marcus Barnett
Grassroots Referee
The USYS National Championships ran from July 19th to July 25th and took place in Bradenton, Florida. I was honored to be chosen to represent the Midwest Region and the state of Michigan for the Championships as an Assistant Referee. This was my first experience at the National Championships so I was very excited and kind of nervous to get there and see what it was like – Excited to referee some of the best youth soccer in the nation alongside some of the best referee's handpicked by each region to represent the Nation. The thing I was looking forward to most was networking with all of the referees, the ref coaches, and all the referee administrators. As someone who has been out of touch in the refereeing world while I got both my undergrad in Electrical Engineering and my MBA, this was the most exciting – and intimidating part of the entire event. Learning from the best that the game has to offer was such a great experience.
The National Championships was set up so that you have two games a day for the first three days of group play. Then a rest day for all but the U13 Boys and Girls Championship games. The next two days that follow are the semis and then championships for the U14-U19 Boys and Girls. I was rewarded for my work during the group play stages to have been assigned to the U15 girls' semifinal as a 4th official, and the U17 boys National Championship game as AR1.
The USYS NCS was an amazing experience, and I hope to come back to the event with the opportunity to hold the whistle. The relationships that I was able to make, and nurture was easily the best part of the event, and I hope that I left a good impression with everyone that I encountered. The one thing that I am proud of is that I was able to represent Michigan and the Midwest Region as a person of color. I hope that my achievements inspire more POC and women from the state and the region to push forward with their dreams of trying to get to the next level of refereeing and I hope that I can be a mentor to any of those who would like to try.
Say Hello to Juno and Nala!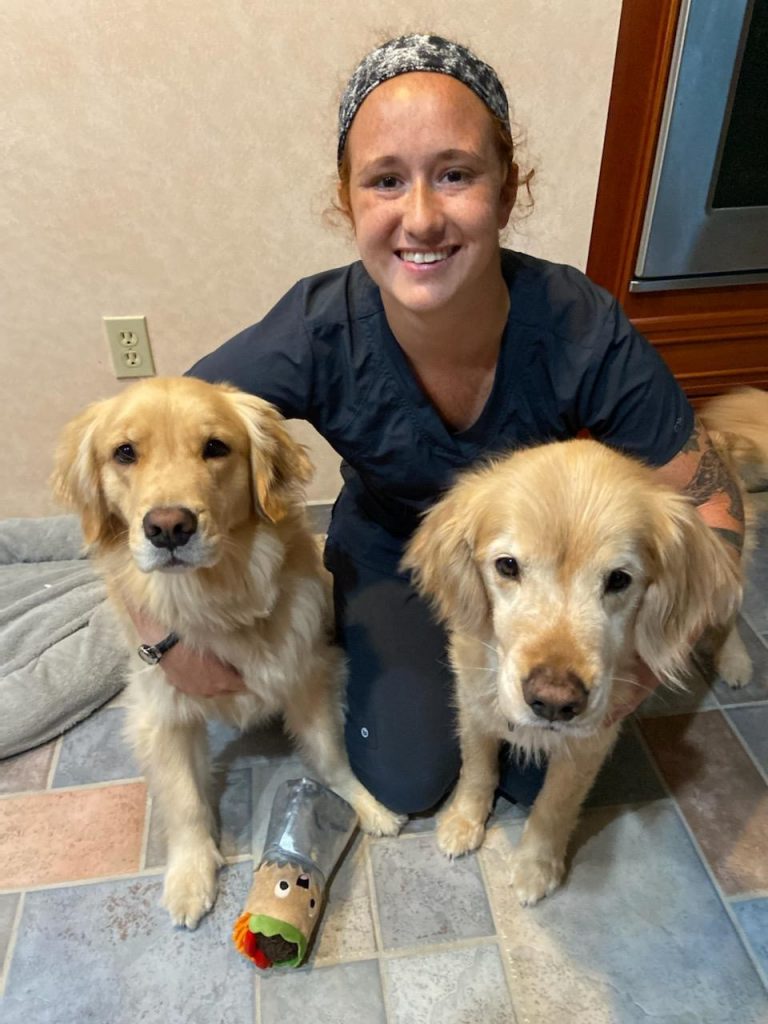 Juno and Nala Hawkins
What is your name? How old are you? And what breed are you?
Juno, I am 3 years old, I am a golden retriever.
Nala, I am 7 years old, I am also a golden retriever.
How long have you known Mykela? How did you meet her?
We have known Mykela since we were born!
Do you ever go watch her referee?
Nala: I would rather be napping.
Juno: I got cut off from watching her after I tried to run onto the field to get the ball.
What do you do while Mykela is reffing if you don't go along?
Nala: I just sleep.
Juno: I beg for treats from other people in the house.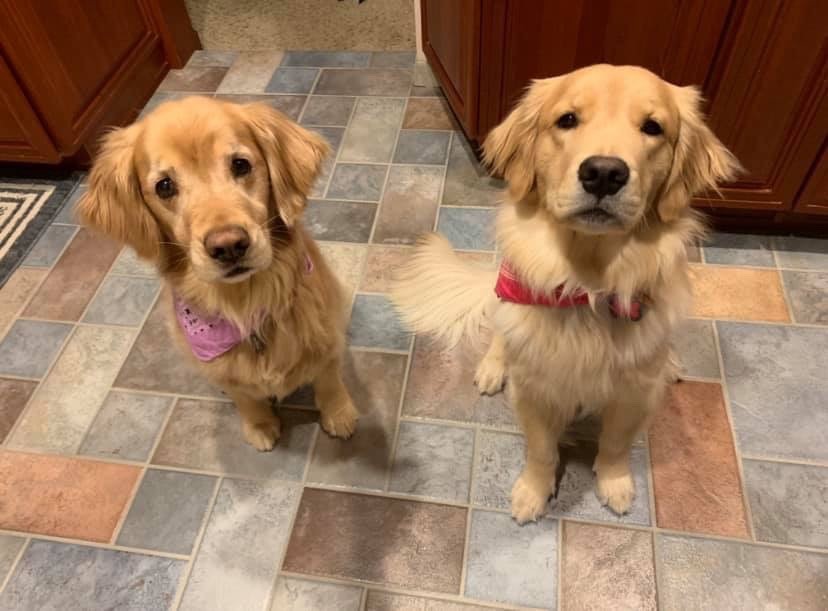 Do you help her pack her ref bag?
Juno: I often help by unpacking it. I love to take the flags from the bag!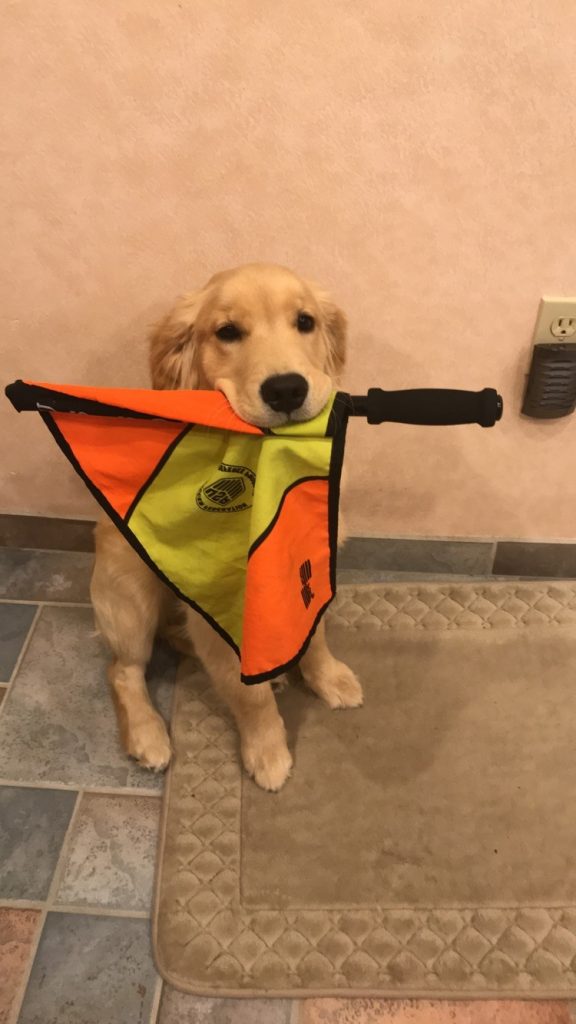 Do you ever help Mykela train for reffing?
Juno: We work on quick movements when she chases me around the house trying to get back the shoes that I have stolen from her closet.
Have you ever chewed up any ref gear of hers?
Juno: I may take something but I don't destroy it!
Can you do a trick? If so, what can you do?
Nala: I can balance treat on my nose, speak, and sit pretty.
Juno: I can spin in a circle, sit pretty, and target train.
What is your favorite toy?
Nala: An empty water bottle.
Juno: A stuffed burrito toy.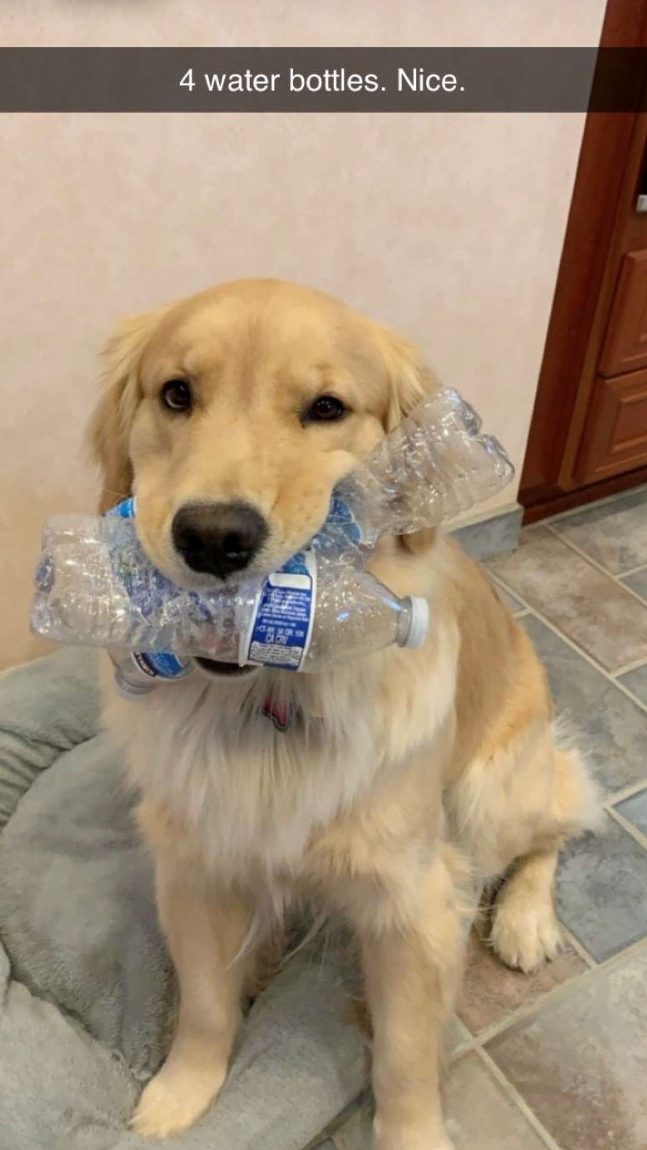 What is your favorite treat?
Nala: Chicken or bacon.
Juno: Banana.
What is your favorite game to play with Mykela?
Nala: Take a nap.
Juno: Chasing a soccer ball.
What do you enjoy about Mykela being a referee?
Nala: When she leaves her soccer bag laying around, I enjoy using it as a pillow.
What don't you enjoy about Mykela being a referee?
She is gone a lot of the time.
What is something unique that you do?
Nala: I am excellent for vet visits, and I get acupuncture treatments every 3 weeks to help my chronic GI issues!
Juno: I have been to lots of different campsites with my family and I love hanging out in the camper.
What do you like to do when Mykela is not reffing?
We like to relax and play!
What is Your Call?
In the August newsletter, you were given a clip that showed a challenge inside the penalty area. The survey asked you to identify if an offence existed, and if it did, by whom with possibly with what disciplinary action.
The August video was this.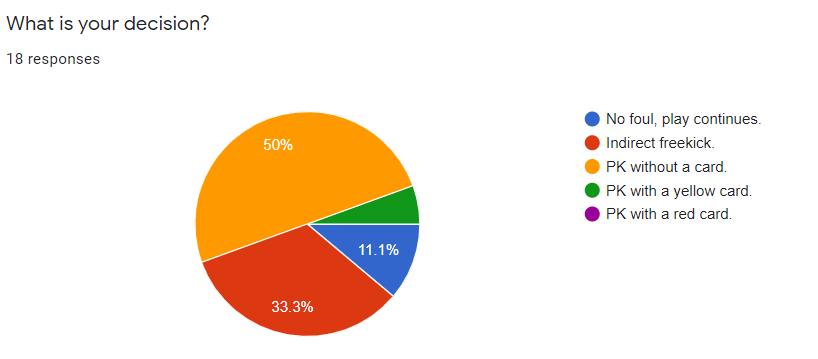 It was not an easy video, especially because many of you might have focused on the offence that happened inside the penalty area. While it is true that the offence was a foul and normally a PK should have been given, the replay from behind AR1 showed clear evidence of offside. The player in an offside position received the ball (Red #9), dribbled, and made a cross. Therefore, the correct answer was an indirect freekick. A third of the respondents correctly identified this offence.
This month, we will not worry about offside. We will focus on an incident that happens inside the penalty area.
The video for the month can be found here.
You can submit your answer here.
Who's Who in Michigan: Andrew Hoard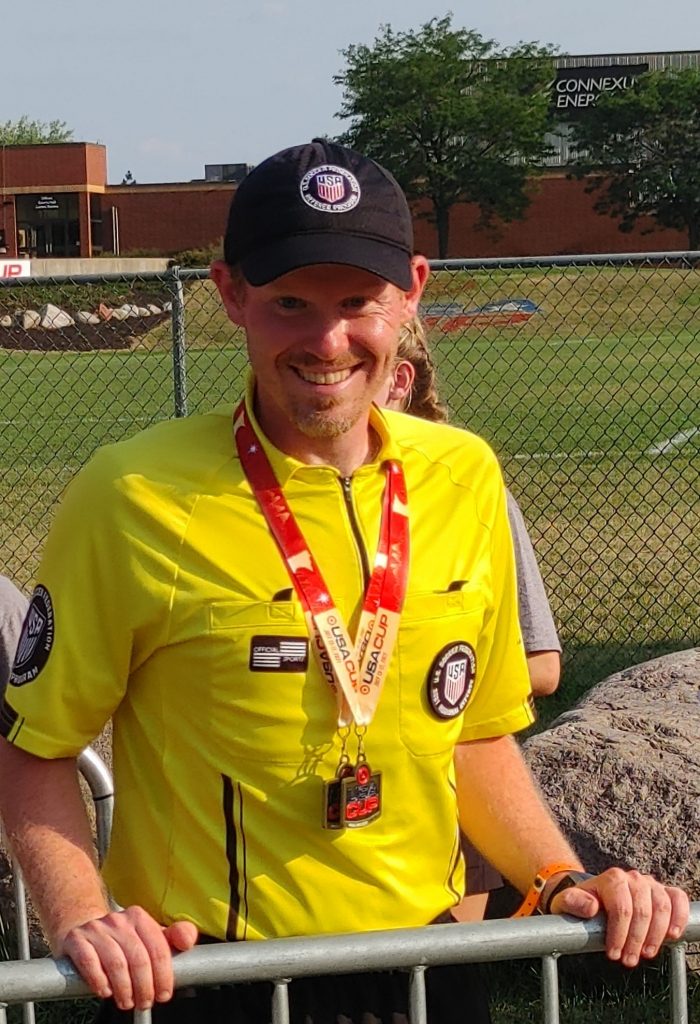 Andrew Hoard
Regional Referee and Referee Mentor
This month, we interviewed Andrew Hoard. He has been officiating for over 20 years and is also the President of the referee association in the Greater Lansing area. He is also a very avid student of officiating and participates in many online training sessions. Recently, he was invited to Dr. Error Sweeney's Digital TV Show. You can watch the recording of Andrew's appearance here.
When did you start officiating? Why?
I started officiating in 2000 when I recognized that I would not get far playing as a goalkeeper. It was an excellent opportunity to make some money and get some exercise. Even though I have had my low moments, I have stuck around and it has been worth it!
What do you enjoy the most about officiating?
Officiating allows for a challenge in every match that gives us a chance to improve for the next match. It could be managing difficult people in one match, focusing on positioning in another match, and improving foul recognition/selection in yet another match. We cannot forget that this gives us another opportunity to meet and work with other people on a regular basis.
What is your best officiating memory?
Apart from being an official on three MHSAA state finals over the past few years and earning my Regional Referee badge, it was a pleasure officiating at the Midwest Regional Championships in 2019. I learned a lot from the referee coaches at the event along with interacting with the best referees around the Midwest. This summer I had the pleasure of officiating at the USA Cup in Blaine, MN. The diversity in competition helped test my abilities on the pitch, and I was able to receive even more feedback from the referee coaches present.
What made you a successful referee?
I look at four things that helped me be successful. First, I improved my fitness to better position myself on the pitch. Second, I took feedback from peers and referee coaches to improve my next match. Third, I made sure to take time every day or week to improve my soccer knowledge either through watching higher-level referees and how they manage their matches, watched how teams are evolving their play on the pitch or read my Law book. Finally, I have been having fun and keeping positive on the pitch.
How do you remain engaged in the refereeing world these days beyond officiating?
I currently serve as a Referee Mentor, District Director of Referee Development, and President of GLASRA (Greater Lansing Area Soccer Referees' Association). It allows me to help make a positive contribution to our local referees to get them to where they want to go in officiating.
What do you do when you are not on the field?
When I am not on the field and not working in my career, I am looking at minor improvements on my home, enjoying numerous trips to Cedar Point and Kings Island, visiting family and friends around Michigan, and improving my culinary knowledge from home.
How do you spend time during the off season?
I do catch up on watching sports in the off season, especially soccer around the world. It allows me an opportunity to watch some of the great officials and learn from them. I have been taking fitness more seriously to ensure I can take on the significant matches right when the season restarts.
What advice do you have for aspiring referees?
Have a good positive attitude and be ready to learn from every match, whether it be from your peers or referee coaches. Take time every week to open your Law book to read and understand the Laws. Work with your assignors to give yourself an appropriate track to challenge yourself every match. Do not forget that we do this for service to The Beautiful Game. Give every match your full effort as everyone watching will recognize it. Lastly, keep positive and have some fun!
Congratulations to a New Referee Coach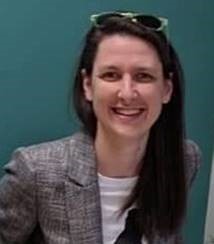 This summer, Nichole Kramer-Kiuchi has officially finished her U.S. Soccer training to become a referee coach. With the new referee coach pathway, referee assessor and instructor licenses have been combined to the referee mentor license. Regional assessor and instructors have been similarly combined to the referee coach license. Currently, only those invited by the U.S. Soccer are able to take the referee coach licensing class and Nichole was one of them.
After the nine-month training and evaluations, Nichole is now one of the referee coaches. There are only 40 or so coaches right now in the country. So we are very lucky to have her in the state.
Although referee assessor and instructor licenses are still valid, the U.S. Soccer has recently announced that these licenses will be phased out at the end of the 2023 certification year. Furthermore, no new assessor and instructor licenses are issued any more.
If you are interested in becoming a referee mentor, please contact your local District Director of Referee Development. Once or twice a year, we offer training opportunities to mentor candidates. DDRDs submit candidate names to the MRC so that they can go through the training.
Cases of Optical Illusions in Officiating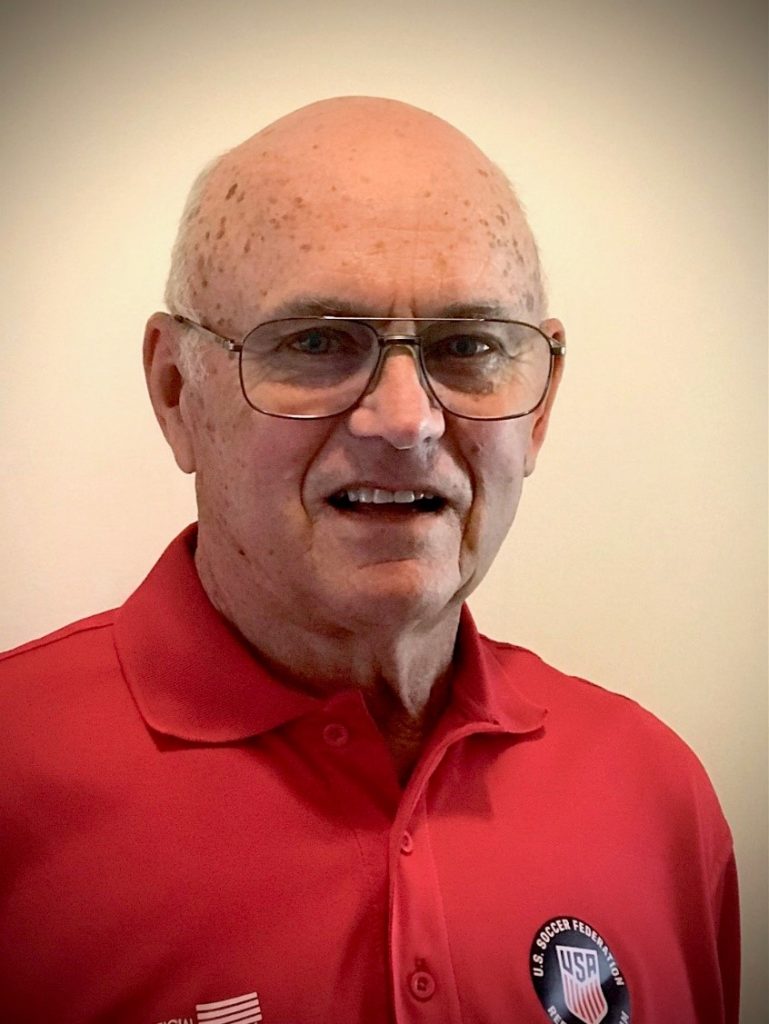 How many times have you had players, coaches, and spectators yell "Hey Ref, that ball was out of play," implying that you missed something or were not paying attention to a ball near the touchline.
This happens to me many times a season and I have to shake my head and remind myself of what the differences are in angles of view between me as an Assistant Referee and whoever is yelling, considering what they think they see.
One of the most "fascinating" (and frustrating) events during a soccer game is when a ball hangs on the touchline but does not go out completely.
In case you have forgotten, a soccer ball is round and when an AR views a ball on the touchline there is a phenomenon wherein the outermost rounded edge of the ball is still covering the touchline but the bottom of the ball is actually over the line. This may be what various players, coaches, and spectators see. The most important view is that of the Assistant Referee. One view is of a player immediately opposite the ball who can see green grass under the curved part of ball and perceives the ball as out of play. Not understanding or ever introduced to these phenomena the player will often conclude that the Assistant Referee has erred.
Spectators and coaches at other locations along the touchline may believe the ball to be out of play due to the closeness of the call. Their partisanship kicks in without really having a truly good angle of view.
Several static photos illustrate what I am talking about: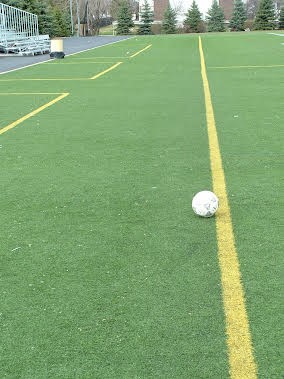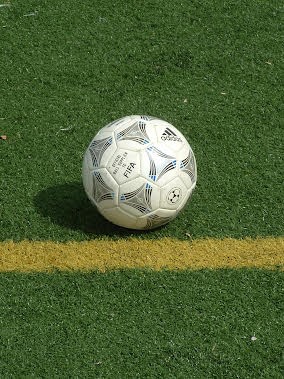 Both photos are of the same ball from different angles. The one on the left is the Assistant Referee's view. The photo on the right is what a player on the field just opposite of the ball sees.
I have had this happen to me during games and after the whistle have demonstrated this to cooperating players and they can see for themselves what has happened. Sometimes they even apologize for yelling at me!
So the next time this happens to you when you are an Assistant referee and players start objecting to your judgment, you know why!
---
Michigan Referee Committee

State Referee Administrator (SRA): Carlos Folino
State Referee Chairman (SRC): James Wheeler
State Youth Referee Administrator (SYRA): Ronald Grobbel
State Director of Referee Development (SDRD): Yuya Kiuchi
State Director of Assignors (SDoA): John Corbett
State Director of Futsal (SDF): Richard Gilbert
Email addresses are the title in parenthesis plus @michiganrefs.org
Please reach out to us!
If you have any referee-related stories to share or someone you think should be featured in this newsletter, please reach out to us at sdi@michiganrefs.org.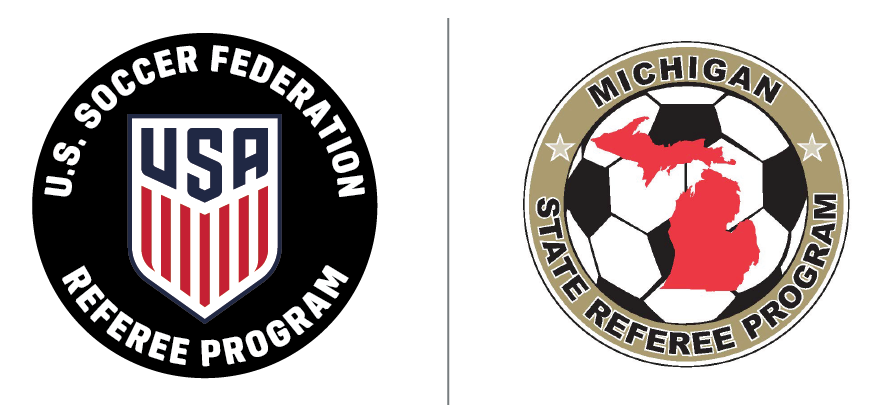 MRC announcements
If you know anyone who would like to become a referee, we offer numerous grassroots referee classes, as well. You can find relevant information here.
Contact one of us on the Michigan Referee Committee if you have any questions.